From The World Of Technology & Blockchain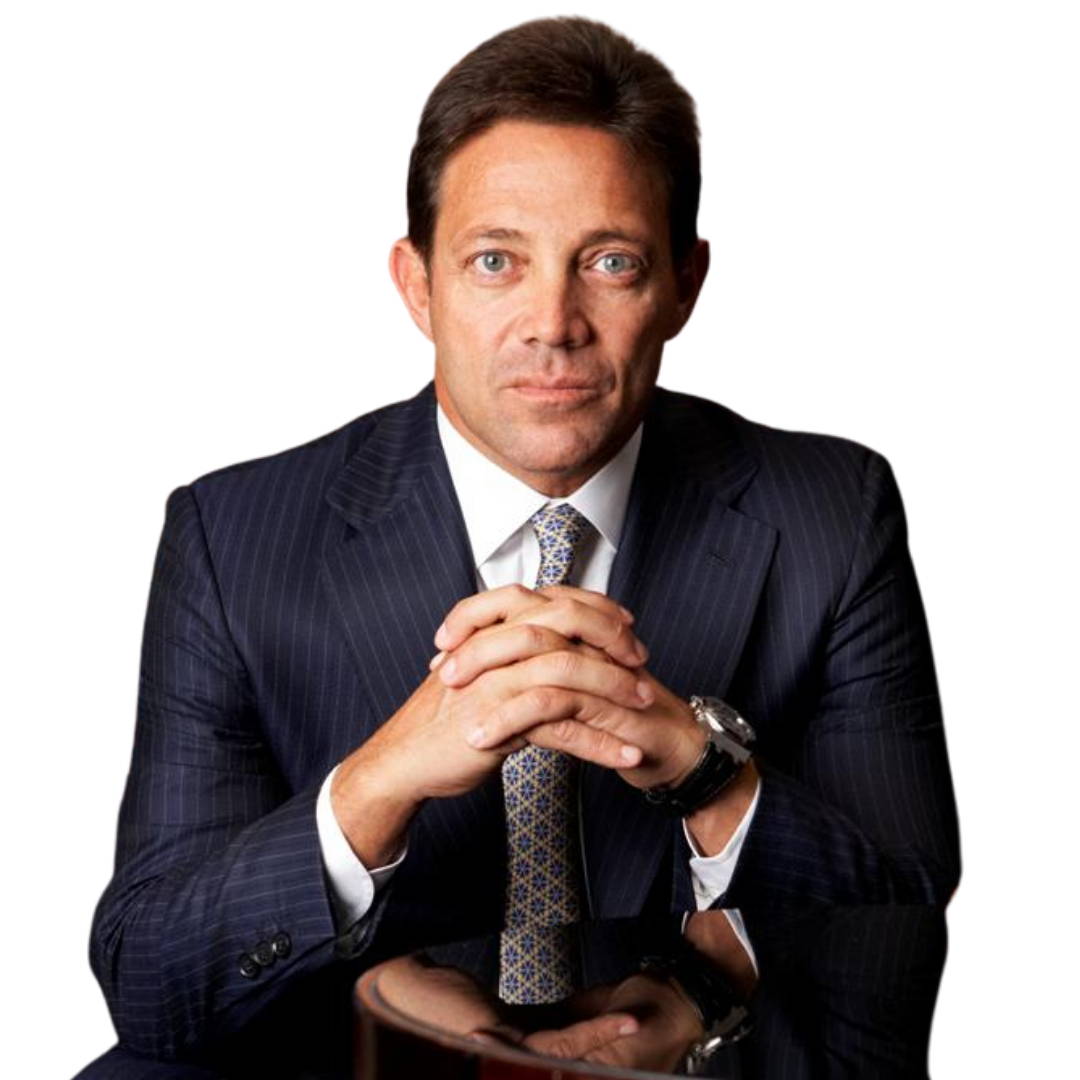 Wolf Of Wall Street Talking About His Transformation From Bull To Bear
In the 1990s, Jordan Belfort built one of the most dynamic and successful sales organizations in Wall Street history. To this day, his proprietary sales training techniques and daily motivational speeches are the stuff of legend – earning him a reputation as a 'motivator without peer.'
His life story has been turned into the blockbuster feature film: The Wolf of Wall Street, with Leonardo DiCaprio playing the role of Belfort and directed by Martin Scorsese.
And his Straight Line Sales & Persuasion System has been tested and proven
to transform virtually any individual (regardless of age, sex, educational background, or social status) into a world-class closer and top producer in their field.
Today, his life represents the ultimate redemption story. After surviving his rise and fall as an American entrepreneurial icon, he is now a world-renowned motivational speaker and sales trainer who assists both people and organizations in breaking through barriers on the path to achieving measurable, lasting success. And as a top business consultant, Belfort has worked with over 50 public companies and multiple Fortune 500 brands, including IBM, Virgin Airways, & the John Maxwell Team.
He is the subject of a Billboard-charting hit song: Jordan Belfort and his social media presence is robust, with over 3 million TikTok followers, and 10 million total followers around the globe. Jordan is also the host of the fastest-growing business podcast on Apple (The Wolf's Den).
His three bestselling books have been published in 22 countries and translated into 18 different languages. And he is a frequent guest commentator on CNN, CNBC, and the BBC. At home, Jordan is a beloved and dedicated family man. He adores his lovely wife Cristina and is the proud father of three wonderful children: Chandler, Carter, and Bowen.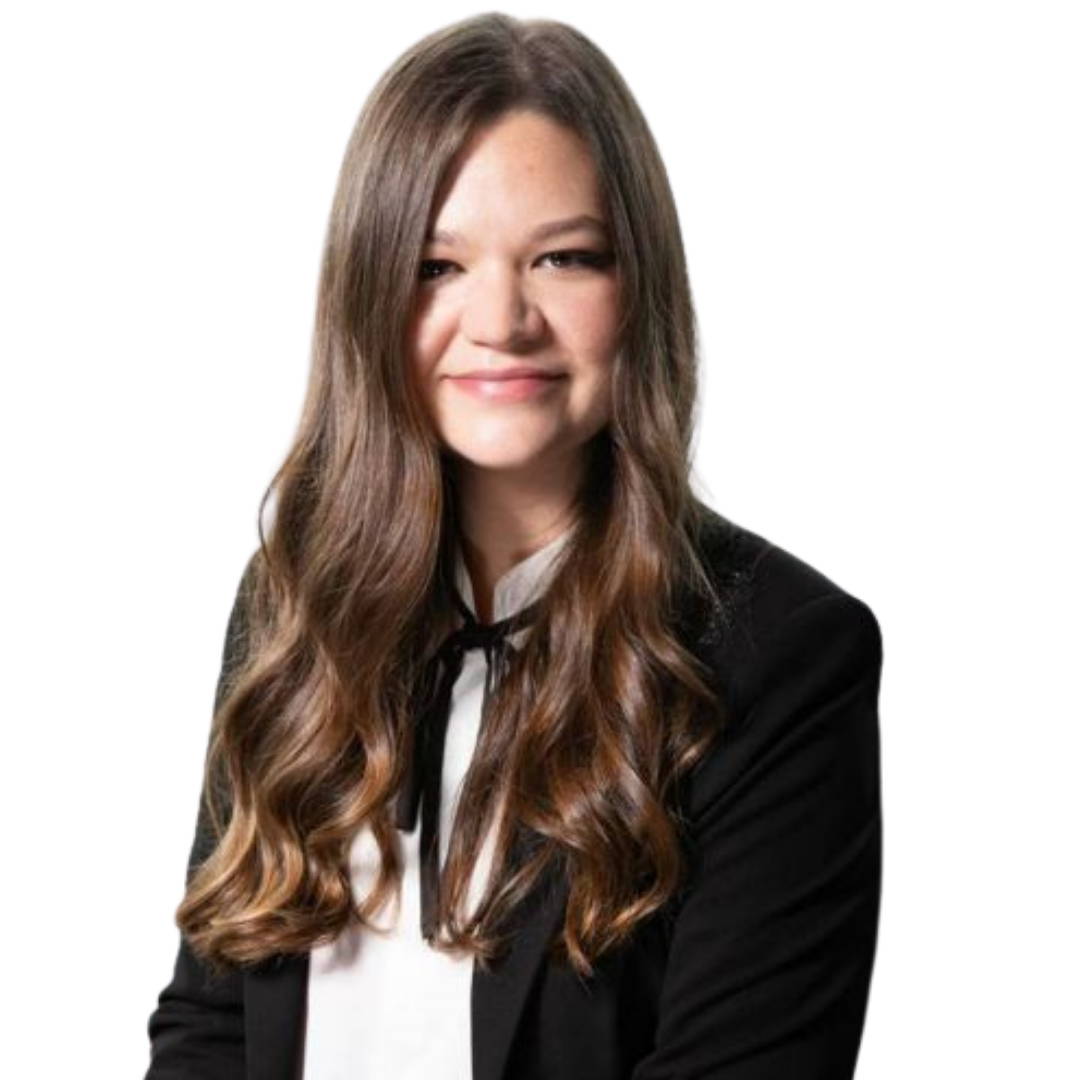 From Cambridge Analytica To Blockchain, Discussing Her New Projects
Brittany Nicole Kaiser is the former whistleblower and business development director for Cambridge Analytica, which collapsed after details of its misuse of Facebook data became public. Cambridge Analytica potentially impacted voting in the UK Brexit referendum and the 2016 U.S. presidential election. Kaiser testified about her involvement in the work of Cambridge Analytica before the UK Parliament and in private before the Mueller investigation.
She will be speaking at Blockchain World about her new NFT projects.
---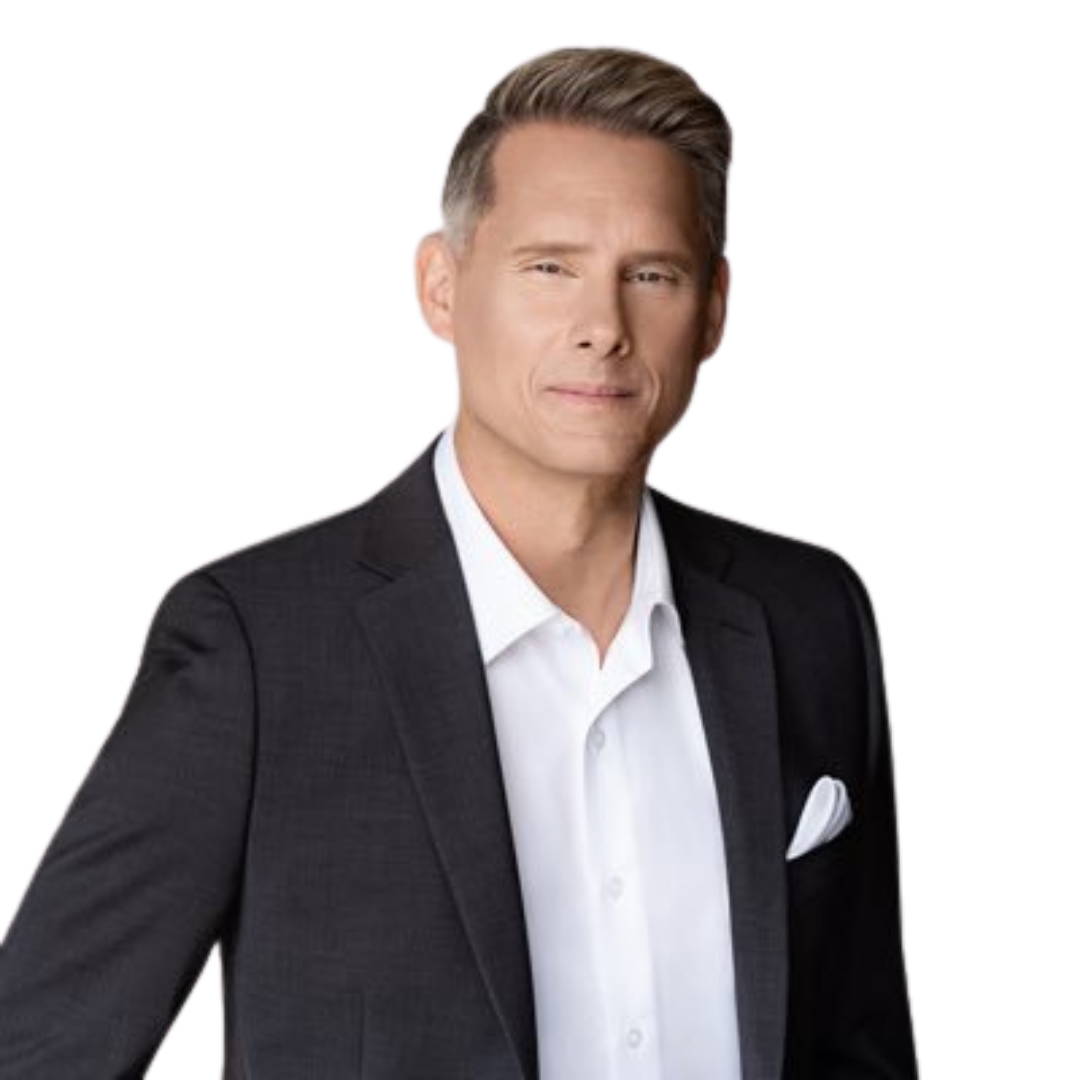 Host & International Speaker
Ken Rutkowski is founder, president and host of KenRadio Broadcasting which is syndicated on CBS Radio, He is also the founder of the media, entertainment and technology alliance known as METal. Rutkowski is the Local Partner of Founder Institute Chapter Los Angeles.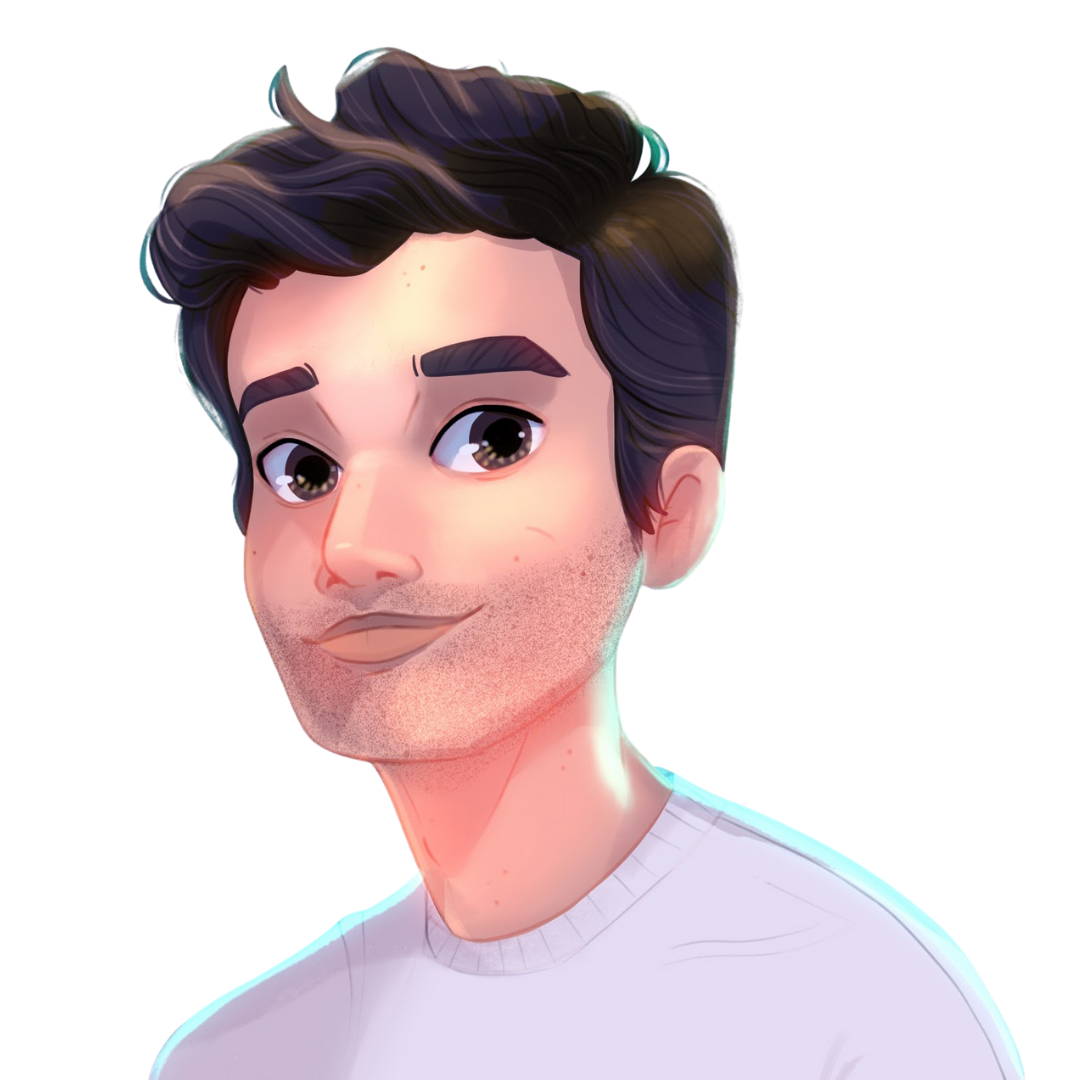 Co-Founder, Offbeat Media Group
Christopher Travers, Co-Founder of Offbeat Media Group and Founder of VirtualHumans.org, is a leading expert on digital pseudonymity and social media identity.
From co-founding two anonymous social media networks while in college, to creating and growing multiple pseudonymous social media personas across Instagram and Reddit, to supporting other founders in their exploration of the virtual industry, Christopher has a long history building for the future of virtual identity.
Christopher ultimately loves creating unmatched experiences, executing ambitious growth strategies, and facilitating magical, memorable moments for others.
Learn more about Christopher Travers at https://travers.tech.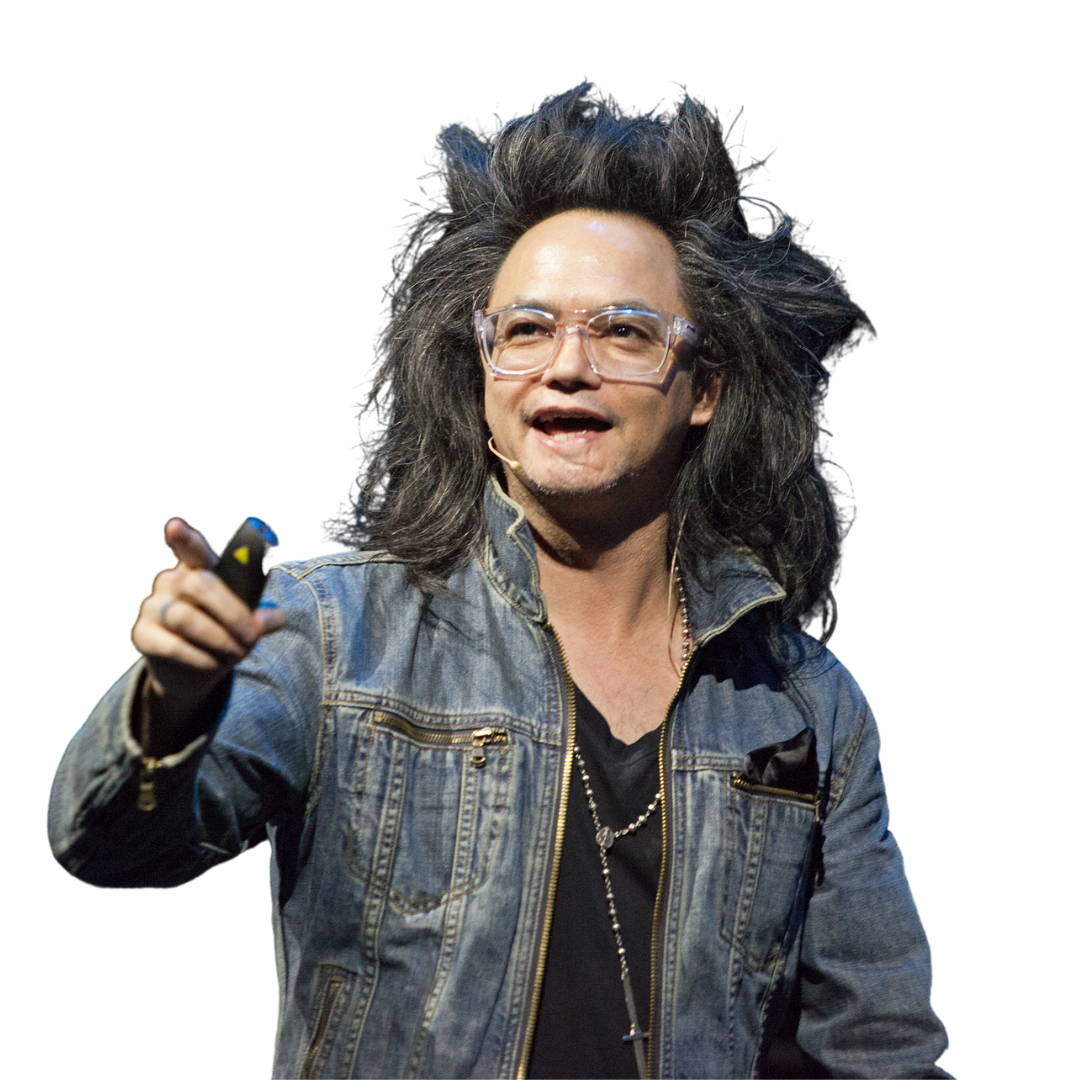 aka Shingy, the Digital Prophet
Also known as "Shingy" he is an Australian futurist, speaker, creative director, strategic digital consultant, and entrepreneur.
Known for his performative persona and his bold and polarizing moniker, the digital prophet, Shingy is a multidimensional creative who specializes in advising clients about inventive and effective approaches to optimizing brand value within the digital landscape. He is passionate about educating big brands about the unique opportunities afforded by emerging digital, social, and mobile technologies.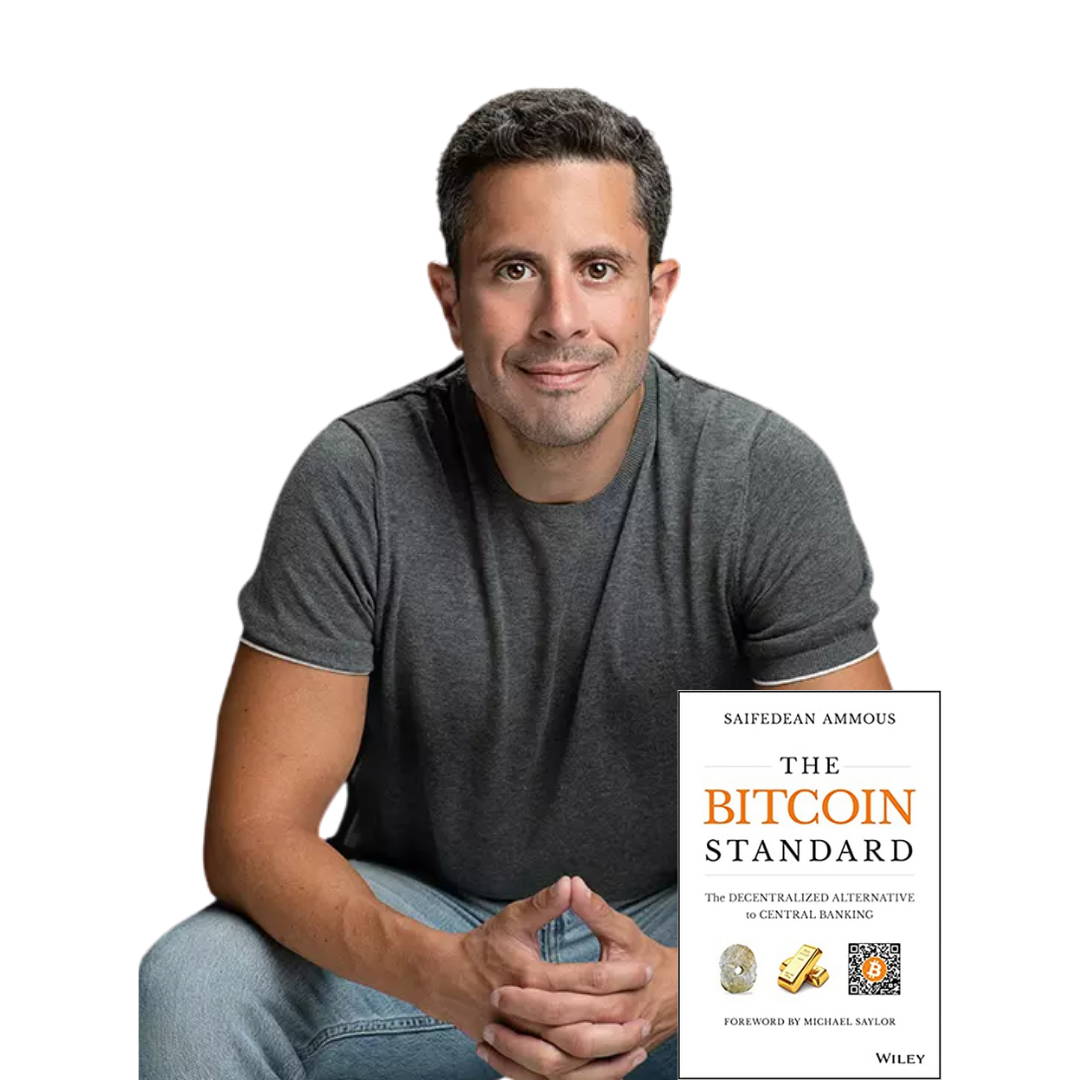 Economist & Author of the "Bitcoin Standard"
An Economist, Educator, and Author of the "Bitcoin Standard", the best-selling book on Bitcoin, translated to more than 25 languages. He is a visiting Scholar at Columbia University and held the position of Assistant Professor of Economics at the Lebanese American University. Dr. Ammous also teaches on his online learning platform, saifedean.com, and hosts The Bitcoin Standard Podcast. He has just released his second book, "The Fiat Standard" and has a university-level economics textbook, "Principles of Economics" coming soon.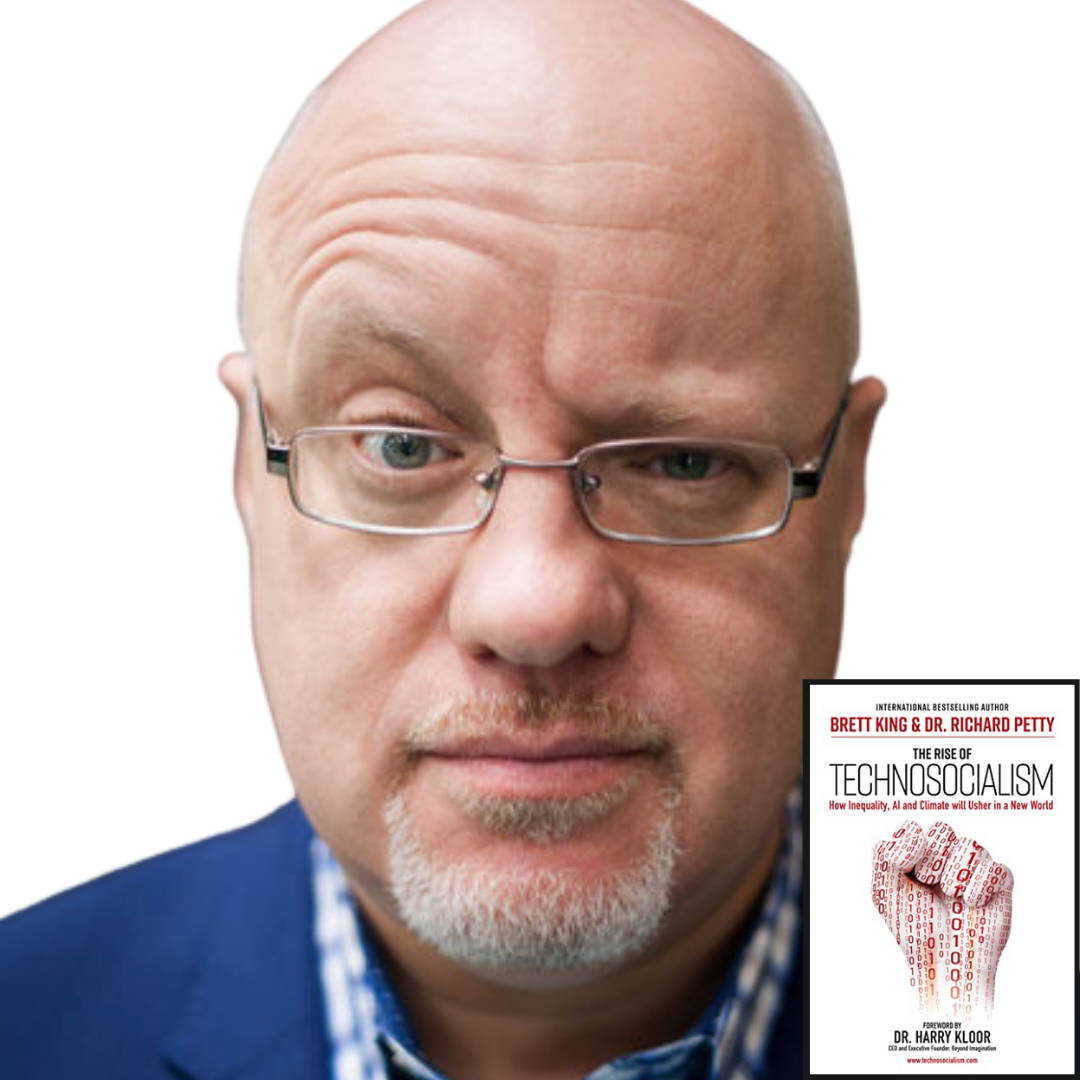 Founder of the pioneering Neo Bank, Moven
A world-renowned futurist and speaker, an International Bestselling Author, and a media personality who covers the future of business, technology and society. President Xi Jinping cited his book Augmented on the topic of Artificial Intelligence.
He has spoken in over 50 countries, at TED conferences, given opening keynotes for Wired, Techsauce, Singularity University, Web Summit, The Economist, IBM's World of Watson, CES, SIBOS and many more. He has appeared as a commentator on CNBC, BBC, ABC, Fox, and Bloomberg. He previously advised the Obama administration on Fintech policy and advises regulators and bank boards around the world on technology transformation.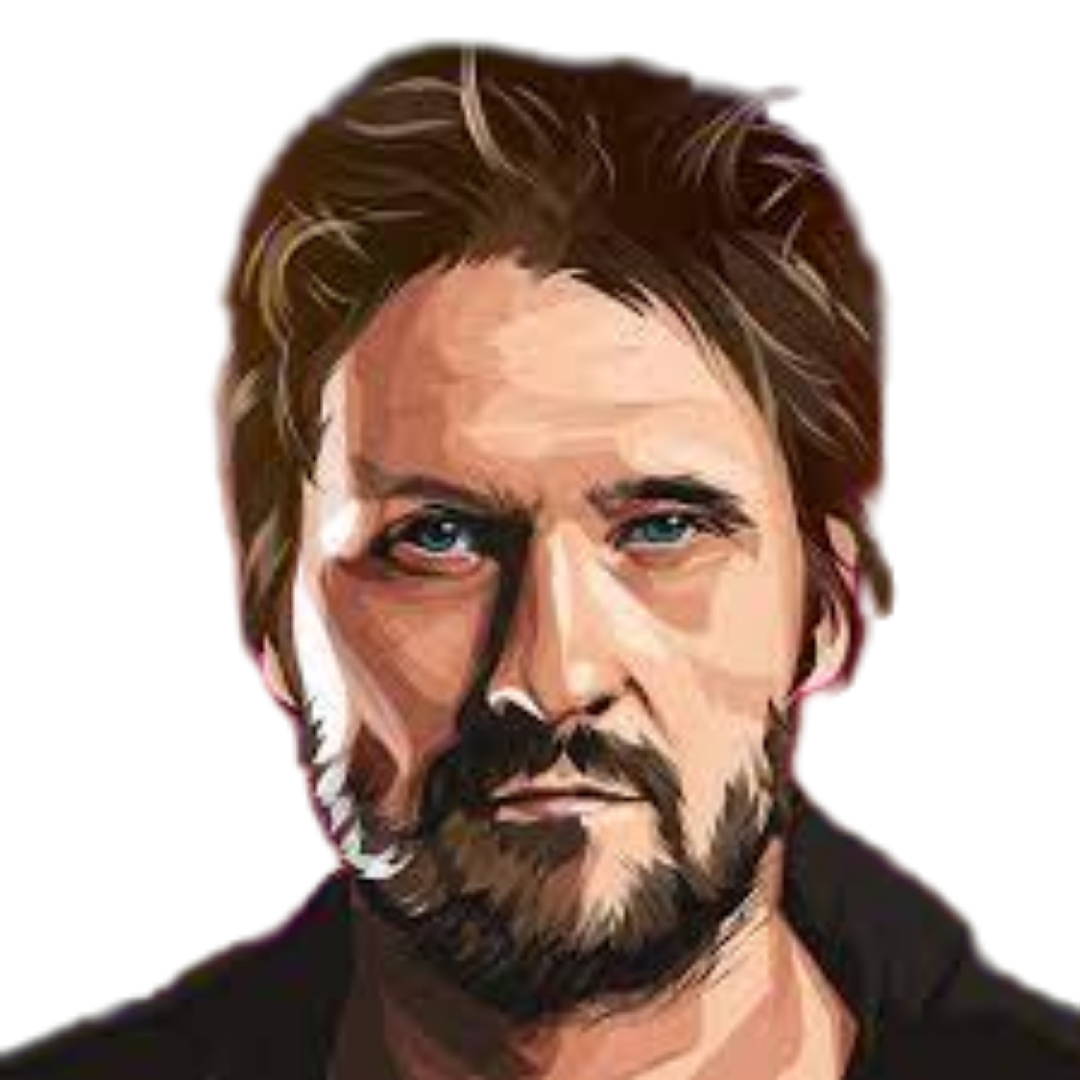 Kivinen is known for his Artevo ("Art evolving") technique, in which he first paints his work on the skin of a model, usually a woman. The model is then photographed and, after image processing, the works are printed using high-quality printing technology.
The production and pricing philosophy of Artevo's works is also special in that the number of copies of each work is transparent, but each new print of the original work is priced twice as expensive as the previous print.
Kivinen's Artevo collaboration with well-known Bollywood actress Veena Malik gained international attention in August 2013.
Kivinen is also known for the development of kryptovaluuttoja and the block chain utilizing art form, which is particularly popular in investor circles. Kivinen's blockchain works are mostly digital, and there is no physical version of all the works at all.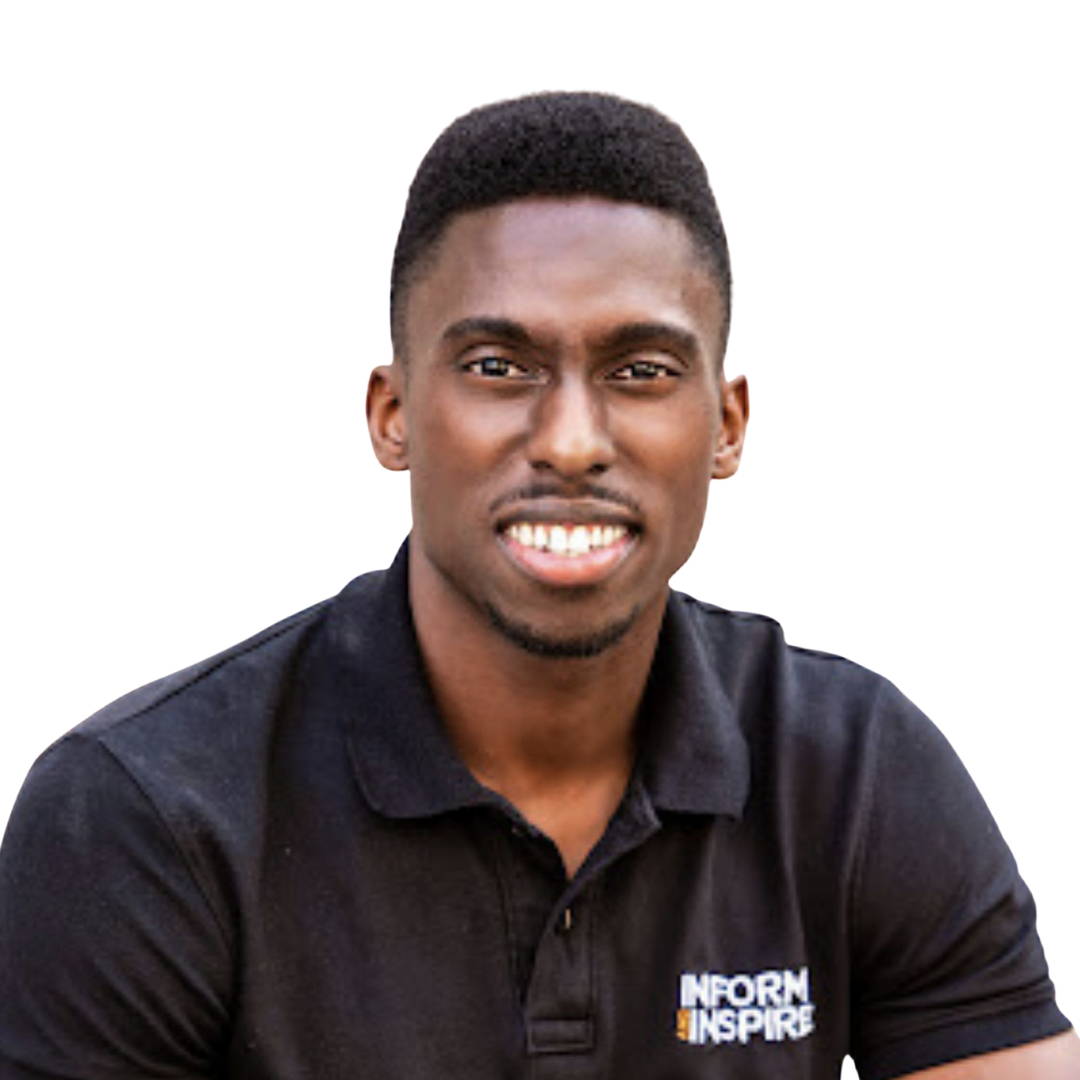 Inspirational Speaker and Bestselling Author
Isaac Serwanga is an inspirational speaker and author of the best-seller How to Network in College, a practical guide for student success in the 21st century. A passionate communicator and story teller, Isaac's journey began on the campus of his alma mater Princeton University where he co-created Profound Ivy, a mentoring program equipping student-athletes with networking strategies for their future success.

Since then, Isaac's inspirational message Turn your Adversity into your Advantage has reached over 50,000 students and over 3MM online views globally, featured on platforms such as Forbes Magazine, Goalcast and TED.com.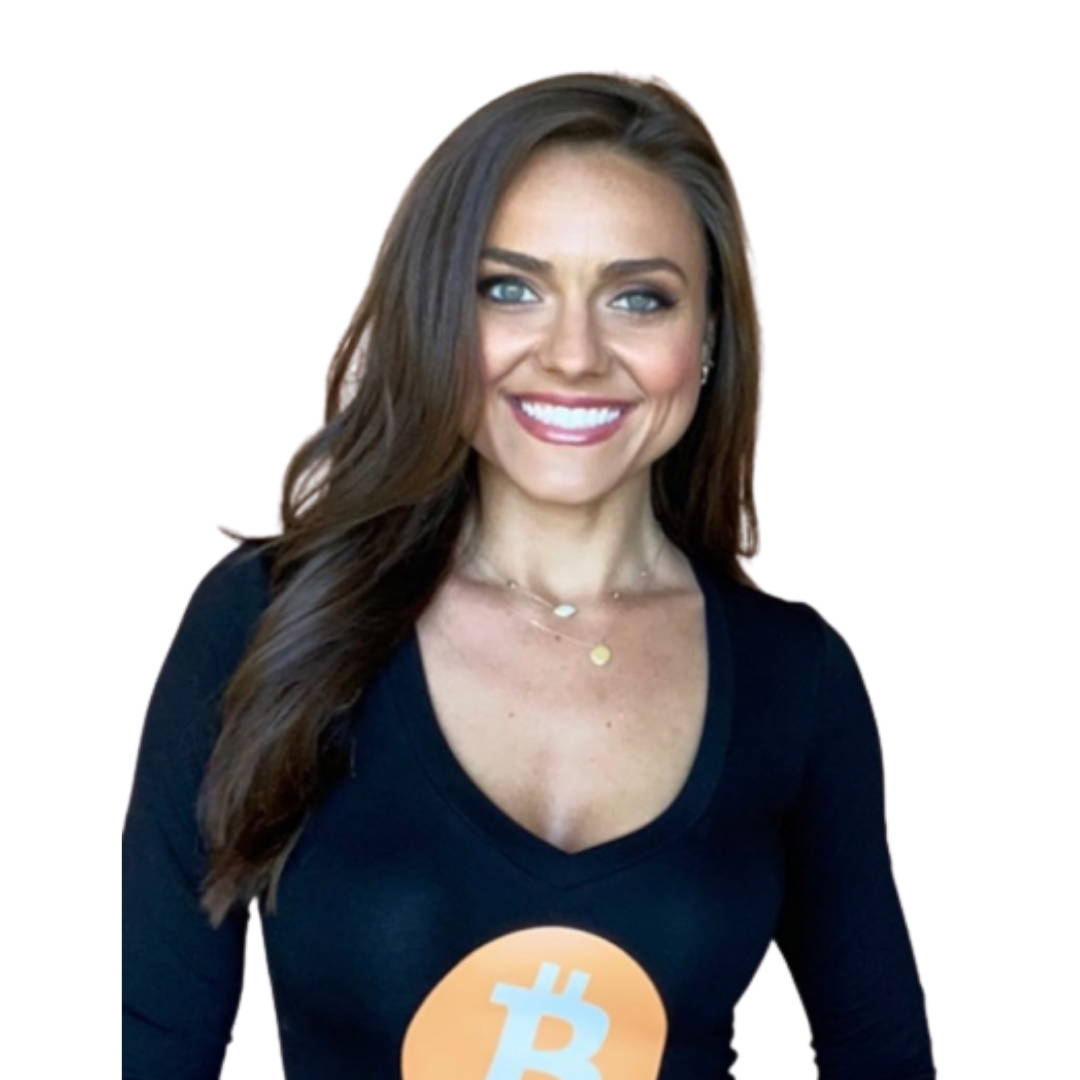 Coin Stories podcast Host
Hosts the Coin Stories podcast, featuring the leading voices in Bitcoin and economics. Natalie is a based in Los Angeles and has reported for ABC news and been an Adjunct Profesor at the University of Southern California.
She is an, investigative journalist, podcast host and educator.] She hosts two podcasts highlighting origin and success stories: Coin Stories and Career Stories.
Youtube 300k views - 10k subs.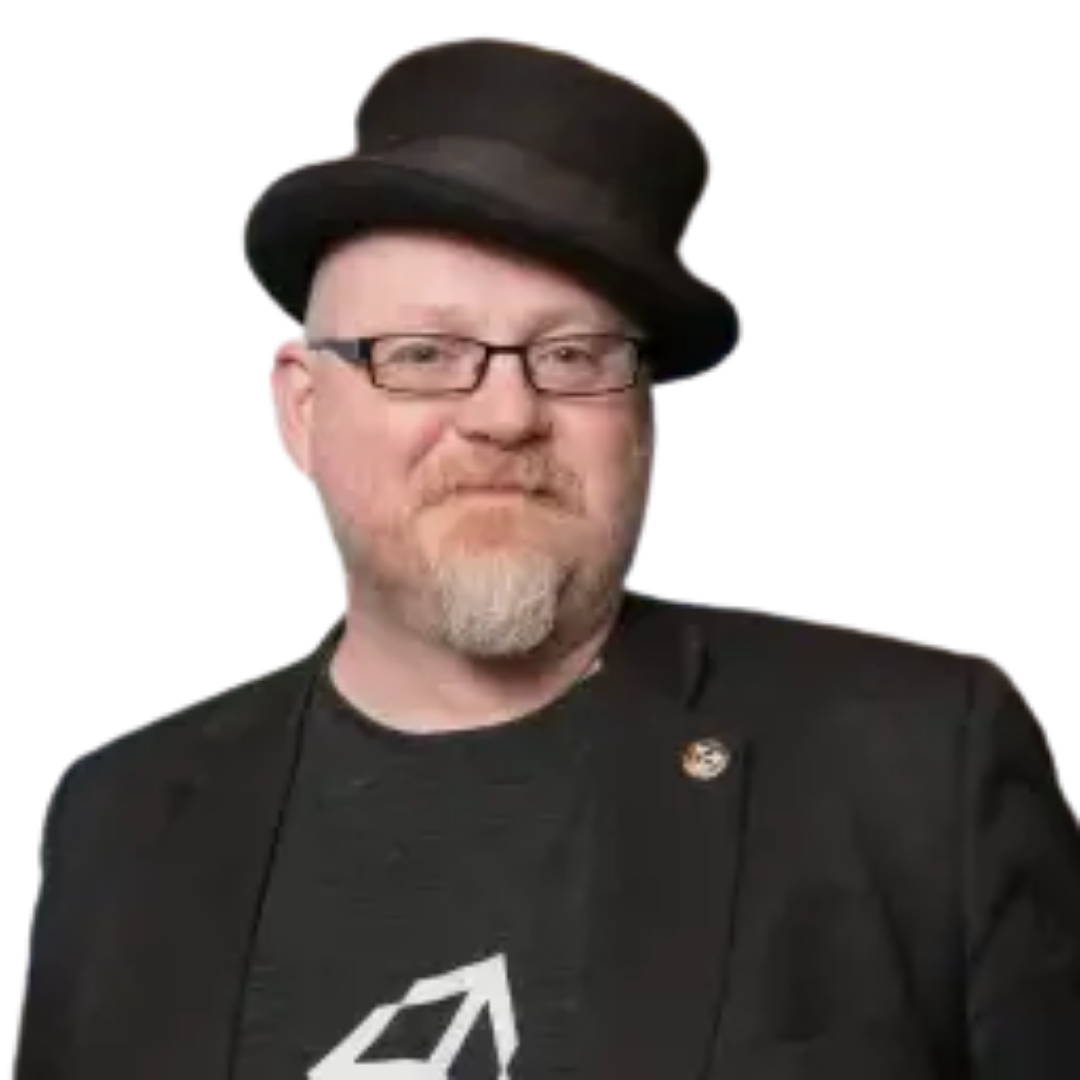 A pioneer in social games services since 1998, he provided 'vision' for one of the first online games communities (Wireplay – British Telecom); was the global lead for games at Hutchison Whampoa (3UK) which included the first mobile in-app purchase; and was Home Architect for PlayStation Home.
Oscar is a regular columnist with such sites as PocketGamer.biz and Develop-Online and can often be found speaking at countless gaming conferences around the world. He co-founded Fundamentally Games and is also co-founder and Chief of Curiosity at studio Rocket Lolly.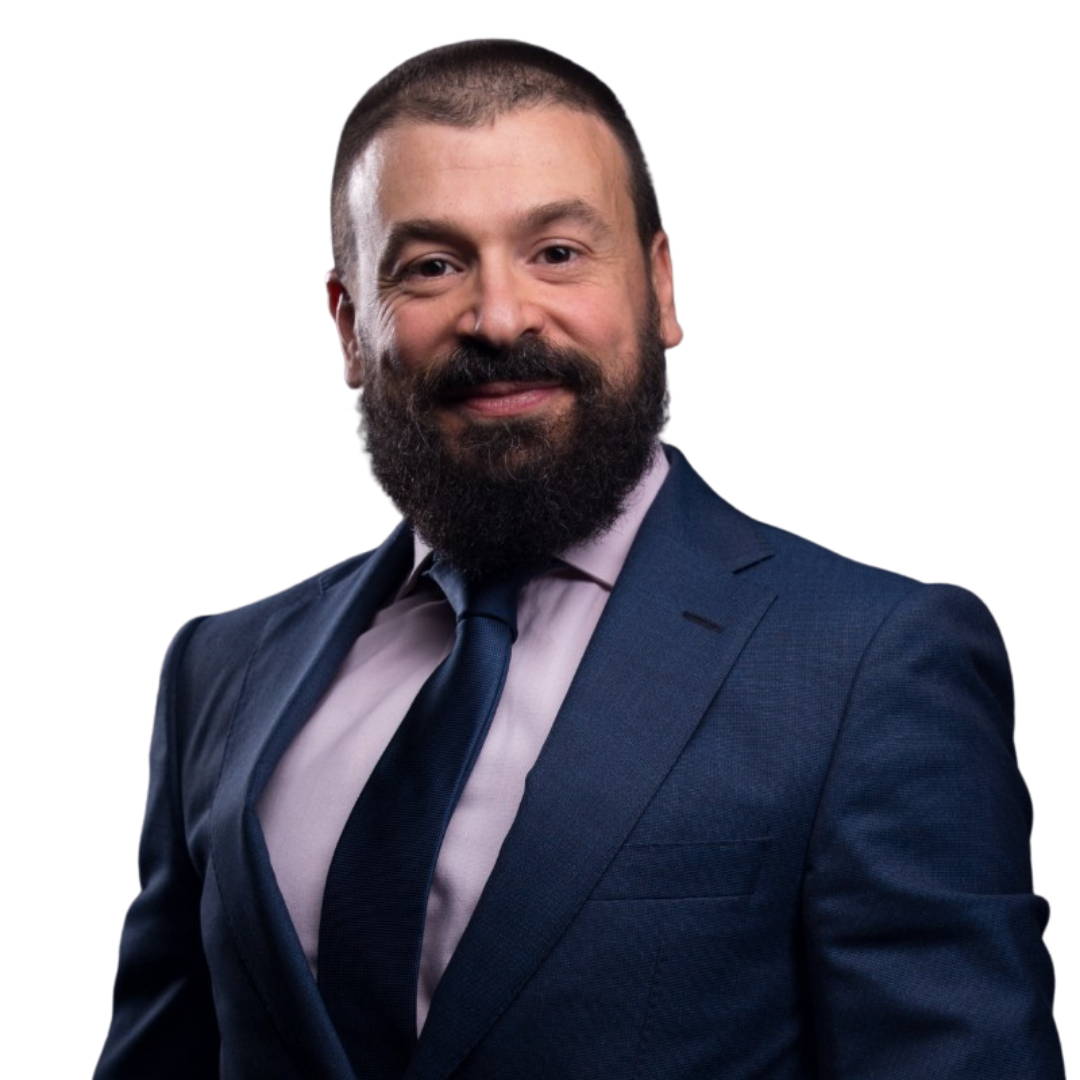 Managing Director at Cognit DX
Alaa Dalghan is the Managing Director of Cognit DX, a boutique advisory firm specializing in Technology Strategy Consulting, Executive Business Advisory and Digital Transformation using IoT, AI/ML, Data Analytics and 5G.
A Strategic Thinker and Creative Innovator in Business & Technology with 15 years' experience.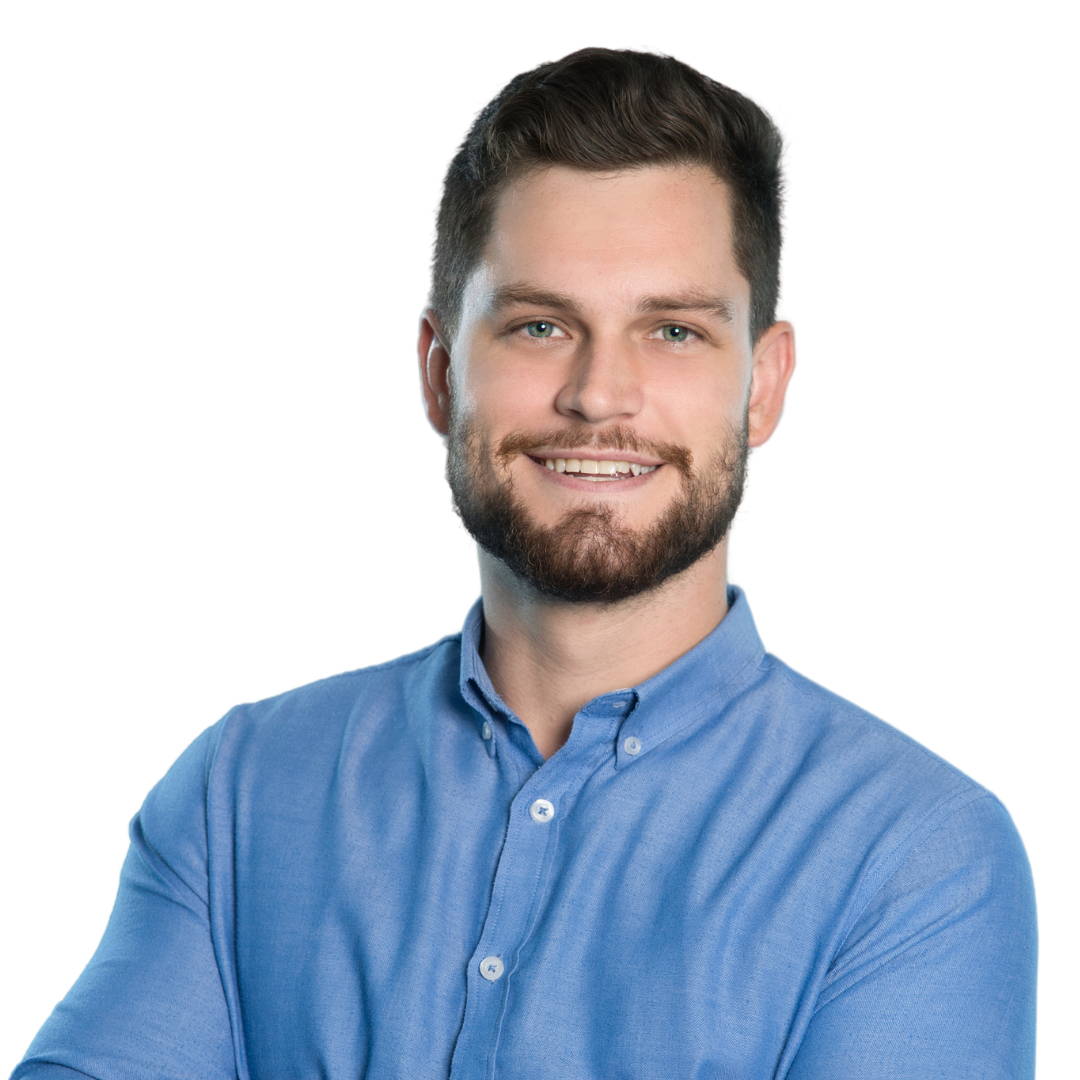 Chief Product Officer at HeliconNFT
Tom has extensive experience launching new products and brands across the USA and The Middle East, starting in Gaming with the Insomnia Gaming Festivals in Dubai & KSA then progressing into the new world of Blockchain, crypto & NFT's.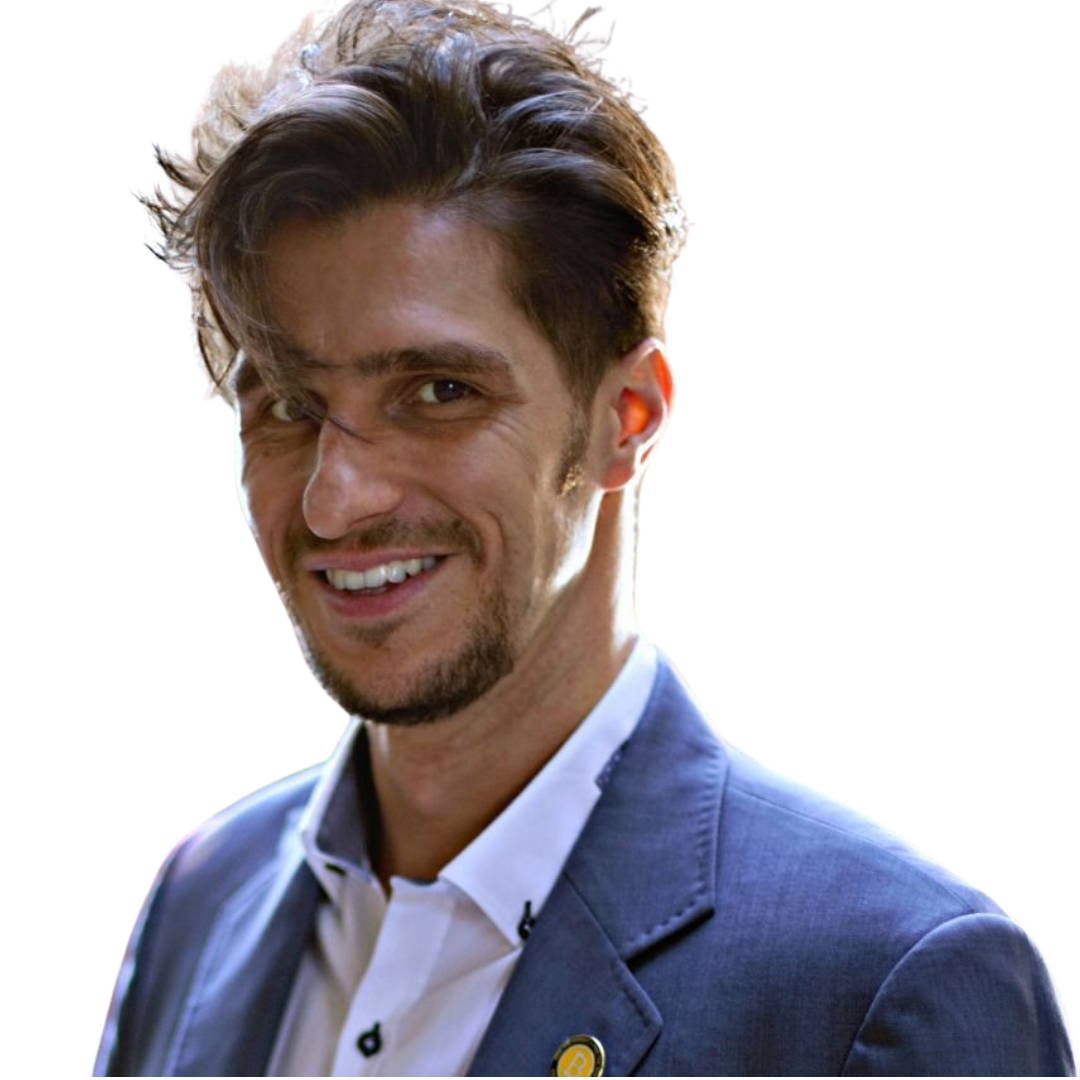 Matthias Mende. A German Entrepreneur who has been based in Dubai since 2007. In 2011 he founded MEMMOS, a social media agency and digital think tank which has specialized in social media marketing, growth hacking, Influencer and Celebrity Campaigns.
In 2016 Mende fell in love with bitcoin, this inspired him to learn more about the blockchain. Besides being a Crypto Influencer on his Social Media Handles, Mende experienced mining crypto and trading crypto extensively too.
In 2018 he joined Block Gemini which is the middle east largest award-winning blockchain software development house and served as Chief Strategic Officer where he helped on some of the most disruptive enterprise blockchain implementations for governments and other billion-dollar enterprises.
Mende holds advisory positions in successful international projects such as the German HYGH AG and advises the CEO of the Dubai Blockchain Center, which is the highest government-related blockchain office in the UAE.
Currently, he is focused on building the Bonuz Market Eco System. This is a revolutionary platform on the Solana Blockchain that will connect fans with their favorite celebrities like never before. Mende funded the first round by giving an opportunity to his follower community without giving out any project related details, this showcases his influence in the space.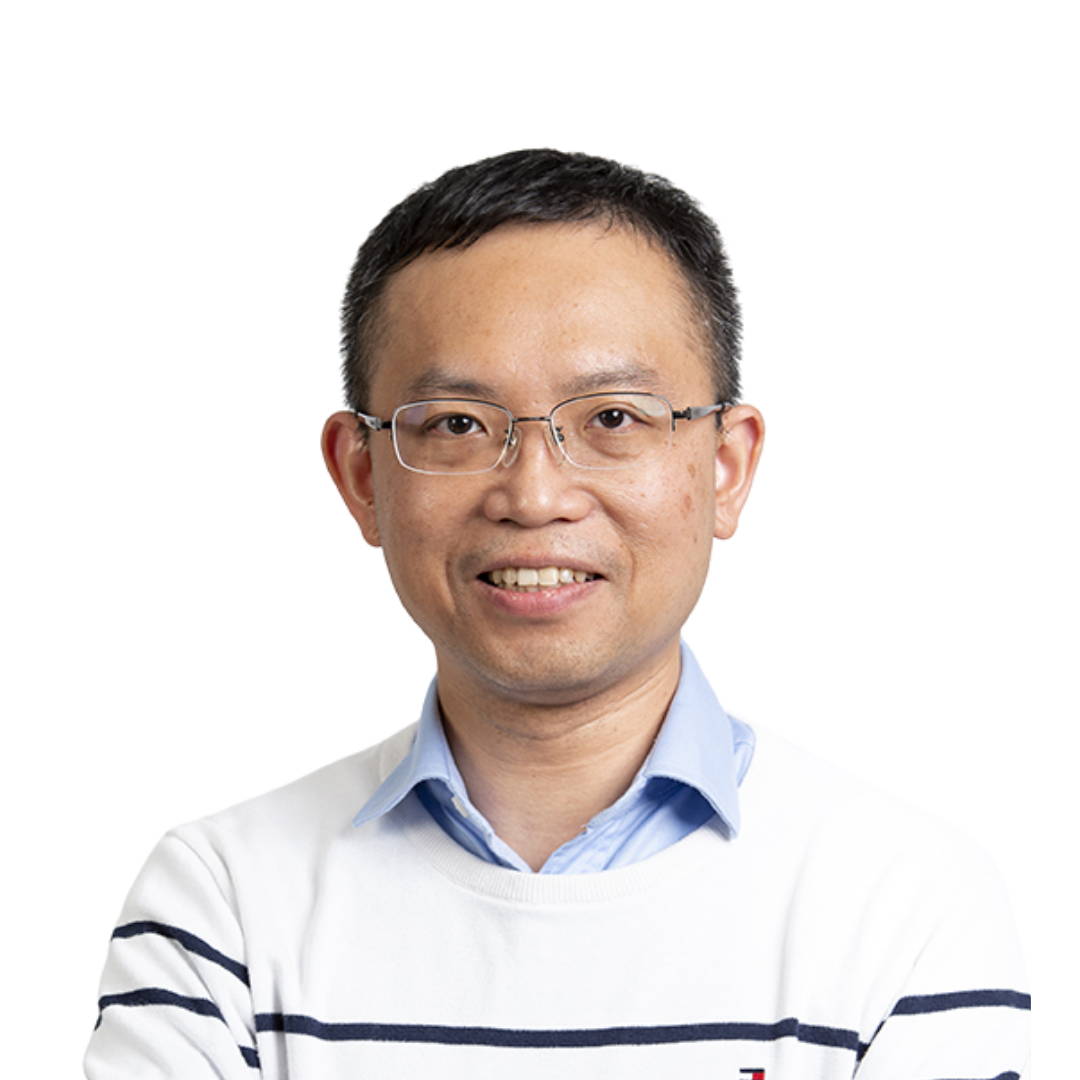 Director, Monash Blockchain Technology Centre
Joseph Liu is an Associate Professor in the Faculty of Information Technology, Monash University. He got his PhD from the Chinese University of Hong Kong at 2004.
Prior to joining Monash at 2015, he has worked as a research scientist at Institute for Infocomm Research (I2R) in Singapore for more than 7 years.
His research areas include cyber security, blockchain, applied cryptography and privacy enhanced technology.
He has received more than 6000 citations and his H-index is 43. He has established the Monash Blockchain Technology Centre at August 2019 and serves as the director since then.
His remarkable research in linkable ring signature forms the theory basis of Monero (XMR), one of the largest cryptocurrencies in the world. He has been given the Dean's Award for Excellence in Research Impact in 2018 and the 'ICT Researcher of the Year 2018' Award (winner) given by the Australian Computer Society (ACS), the largest professional body in Australia representing the ICT sector, for his contribution to the blockchain and cyber security community.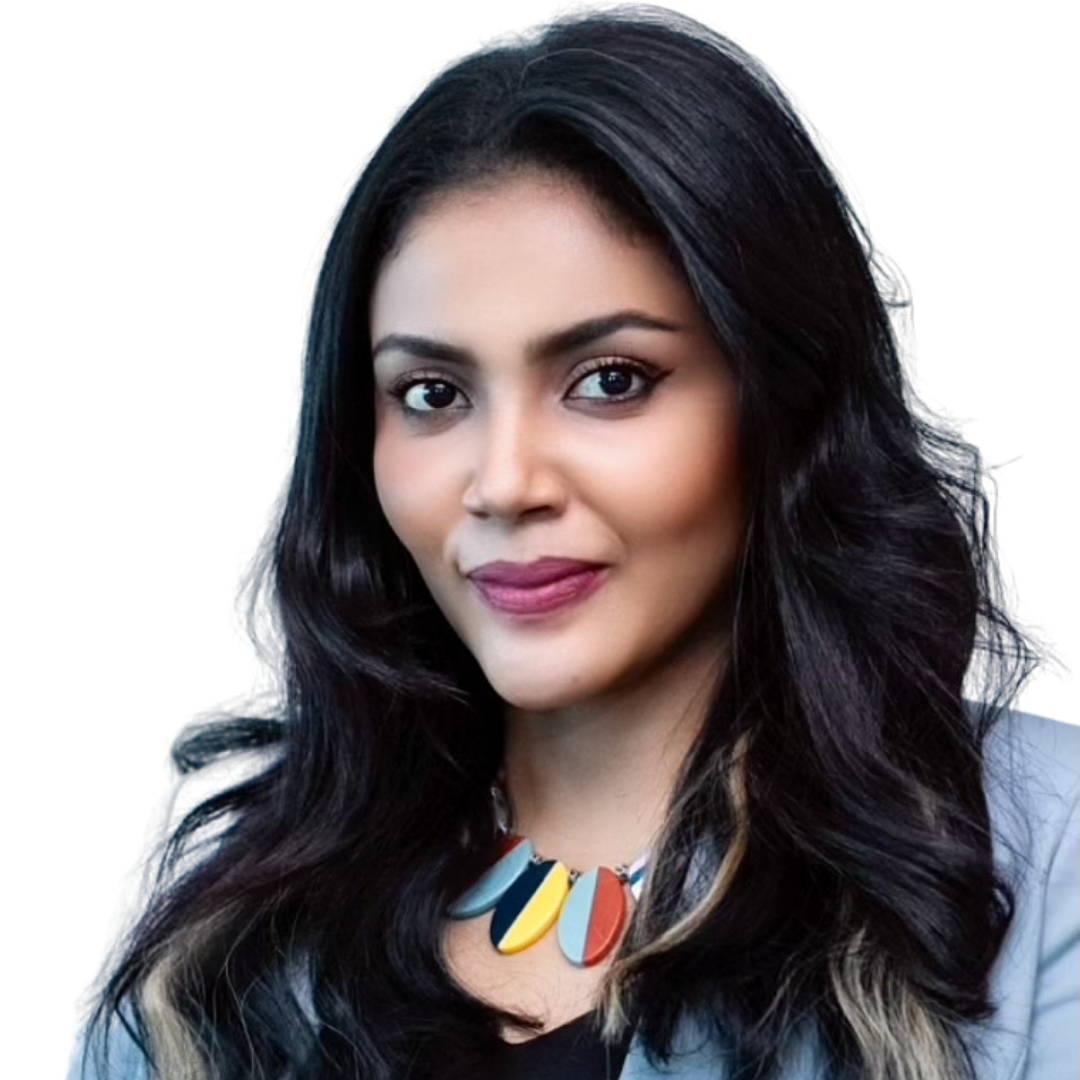 Senior Director at International Ventures
With over 12 years of experience in revenue generation strategies with top regional brands, Omnia has great experience in identifying new, unique disruptive technologies that could match a significant demand in the region while developing necessary action plans for their growth and expansion in the GCC & MENA region.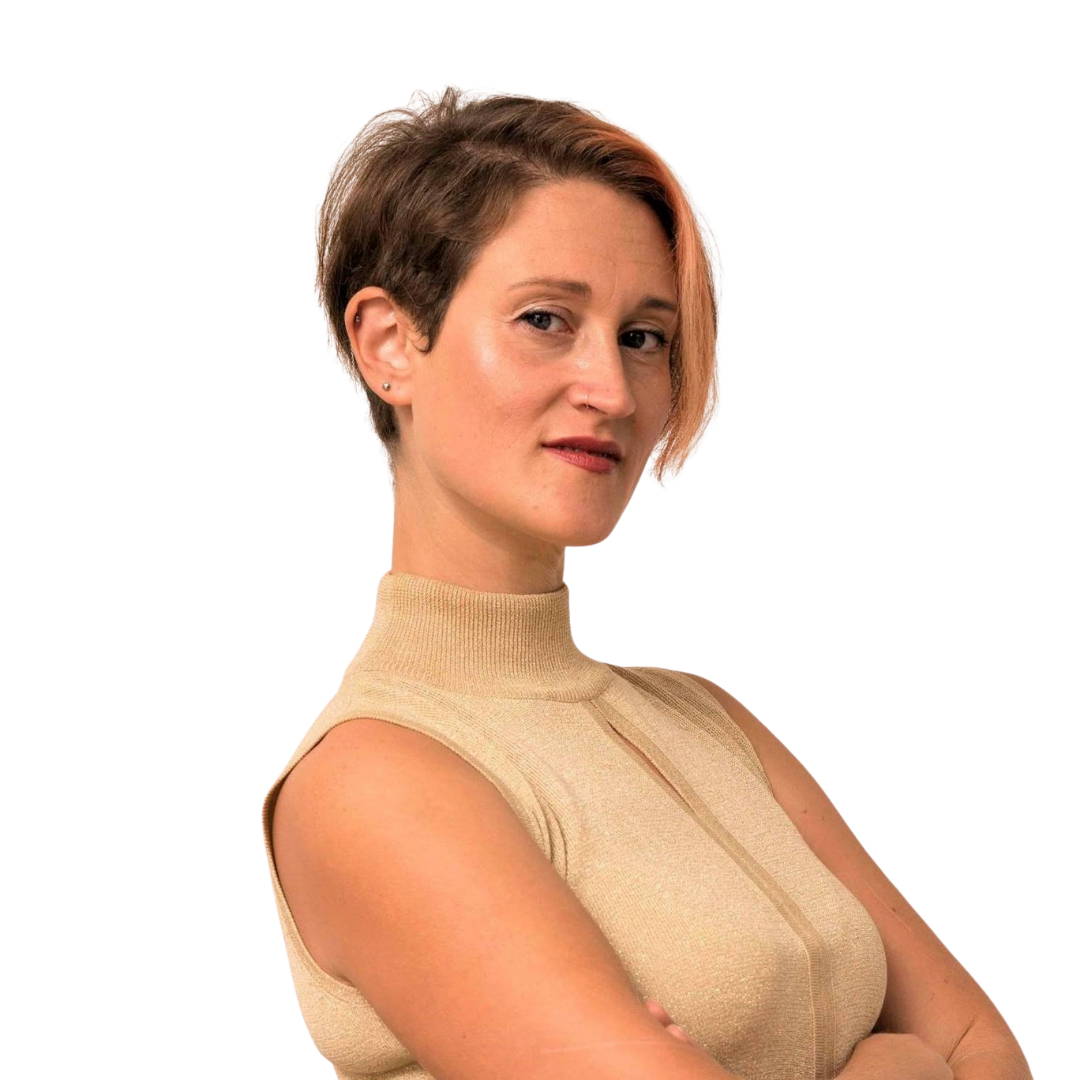 Co-CEO & Co-founder of SolidBlock
Co-CEO and Co-founder of SolidBlock, an issuance platform and a marketplace for property-backed digital securities. Yael co-founded several fintech) startups, a successful marketing company in the blockchain space and an import/export company that was acquired. She is also a regional co-chair at FIBREE, the Foundation for International Blockchain and Real Estate Expertise, the leading international network for exchanging knowledge within the real estate industry.
She is regularly invited to speak worldwide as an expert in Blockchain, Real Estate and Fintech.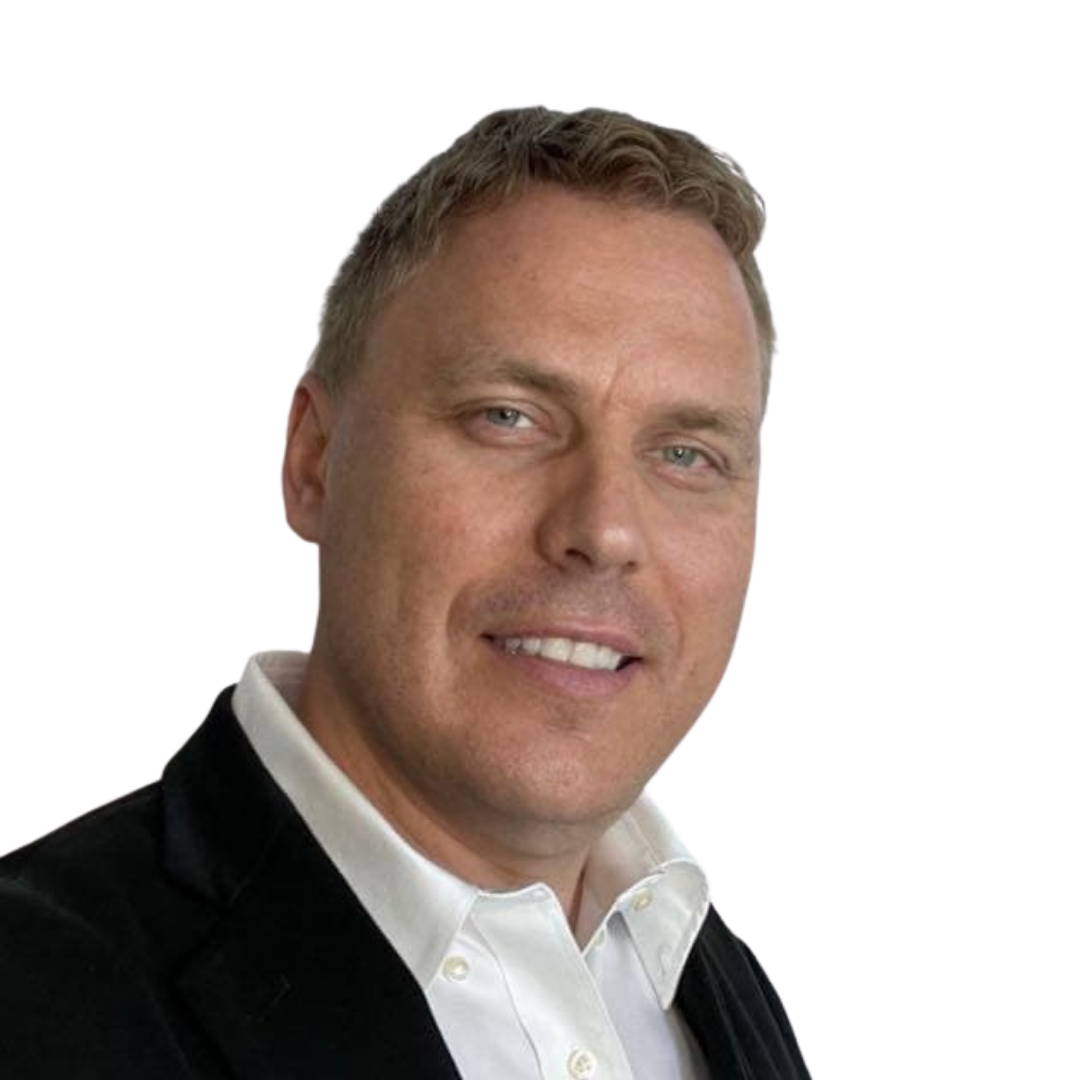 Co-Founder at Infodriver Capital
Co-Founder at Infodriver Capital, asset management fund and blockchain consulting company.

10 years in sales and marketing in HiTech companies, 5 years of business development experience in the blockchain industry. Former Lenovo, Hewlett-Packard, Buffalo Technologies business development manager in the CIS region.

Kirill Mishanin has been involved in the crypto space since 2017 and runs technical partnerships with TOP IT companies (IBM, Oracle, Alibaba, Lenovo). He also participates in World NFT&DeFi Summit, World Blockchain Summit, Smart Summit, The Blockchain Real Estate Summit, Future Innovation Summit, Global Distributed Cloud, Dubai Blockchain Expo and World of Web3 Summit. He is a Top 10 Leading Blockchain Entrepreneur 2021.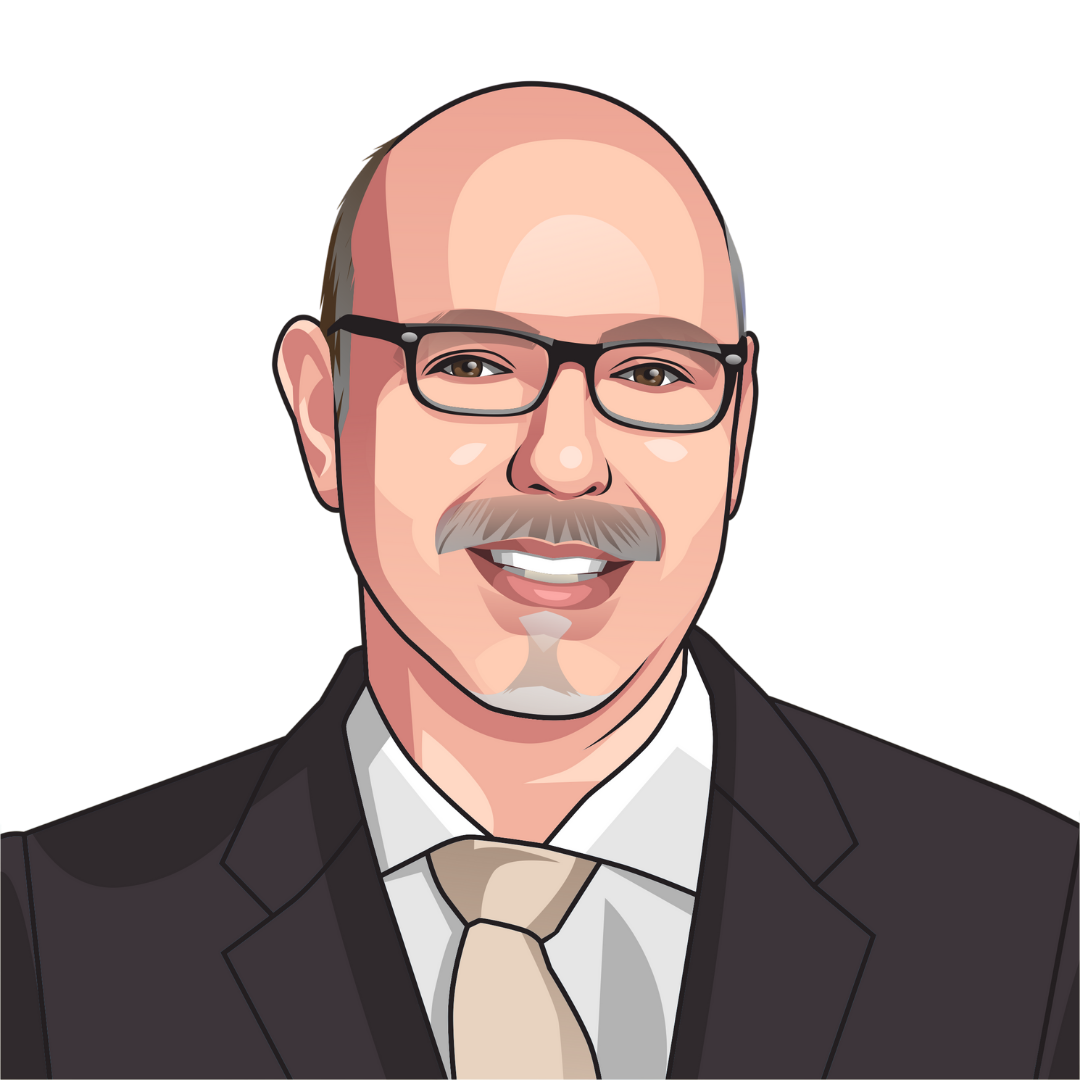 Technology thought-leader & influencer
A technology thought leader, influencer, and ICT expert in the area of cyber security with more than 35 years of experience in technology systems. He is currently the CTO of EcoSystem.
A seasoned CTO working in companies like Huawei with experience in AI, Blockchain, Cloud Computing, Cyber Security, Disaster Recovery, Bigdata & managed services professional focused on business value.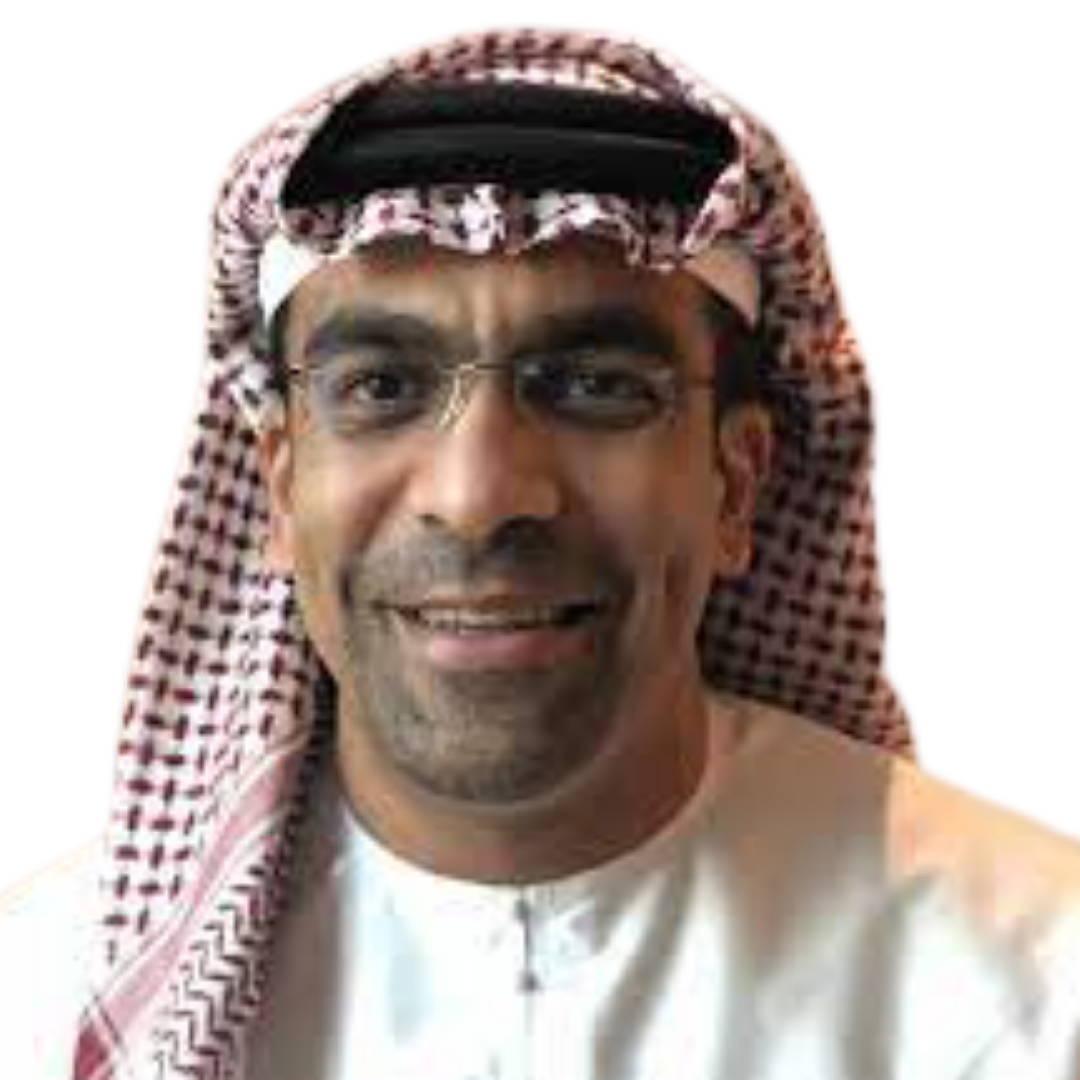 Founder, SheeshaFinance.io
Currently focused on advising blockchain startups and traditional businesses on utilizing blockchain technology. Manages crypto/blockchain asset portfolios.
Previously a specialist at Abu Dhabi Investment Authority for 9 years. Always seeking knowledge and a fast learner with a determined, helpful and passionate attitude.
Founder of Africa 2.0 Foundation 2020
Founder of Africa 2.0 Foundation, named one of the top 10 Most Influential Men in Africa by Forbes Magazine in 2014, Mamadou founded the Ubuntu Group in 2015 and built on his global network and investment savviness to launch socio-economic projects throughout the continent of Africa.
His recent venture, Ubuntu Tribe, a digital platform promoting shared economy through tokenization of gold and other mineral resources as a means for financial inclusion and wealth redistribution received in 2019 a distinction as finalist at the African Bankers Awards.
In 2020, he was listed among the top 30 most influential in the world in blockchain technology. Over the past 20 years, Mamadou worked in institutions such as KPMG, BNP Paribas Investment Banking, IFC.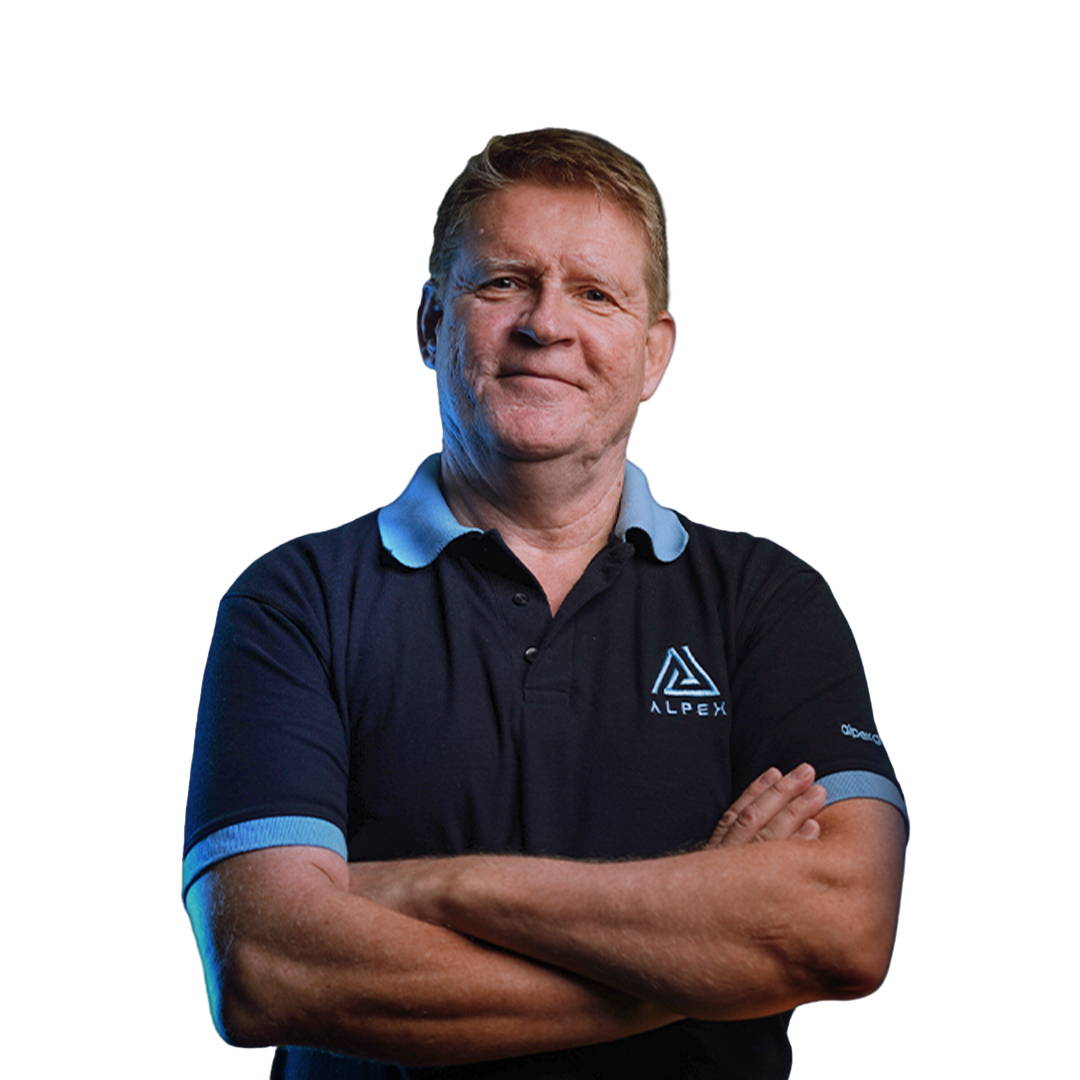 Blockchain Business Consultant, OTC Crypto Trader and Digital Marketer. CEO, CBO, CDO, and Owner of True Advantage Consulting LTD.
He is a seasoned business development professional having 25 years of experience in global markets.
Pekka has developed state of art processes combining Blockchain Business Consultancy and Digital Marketing to plan and execute successful Blockchain business. He is also a public speaker educating audience to understand the great future Blockchain and Cryptocurrencies will bring to society.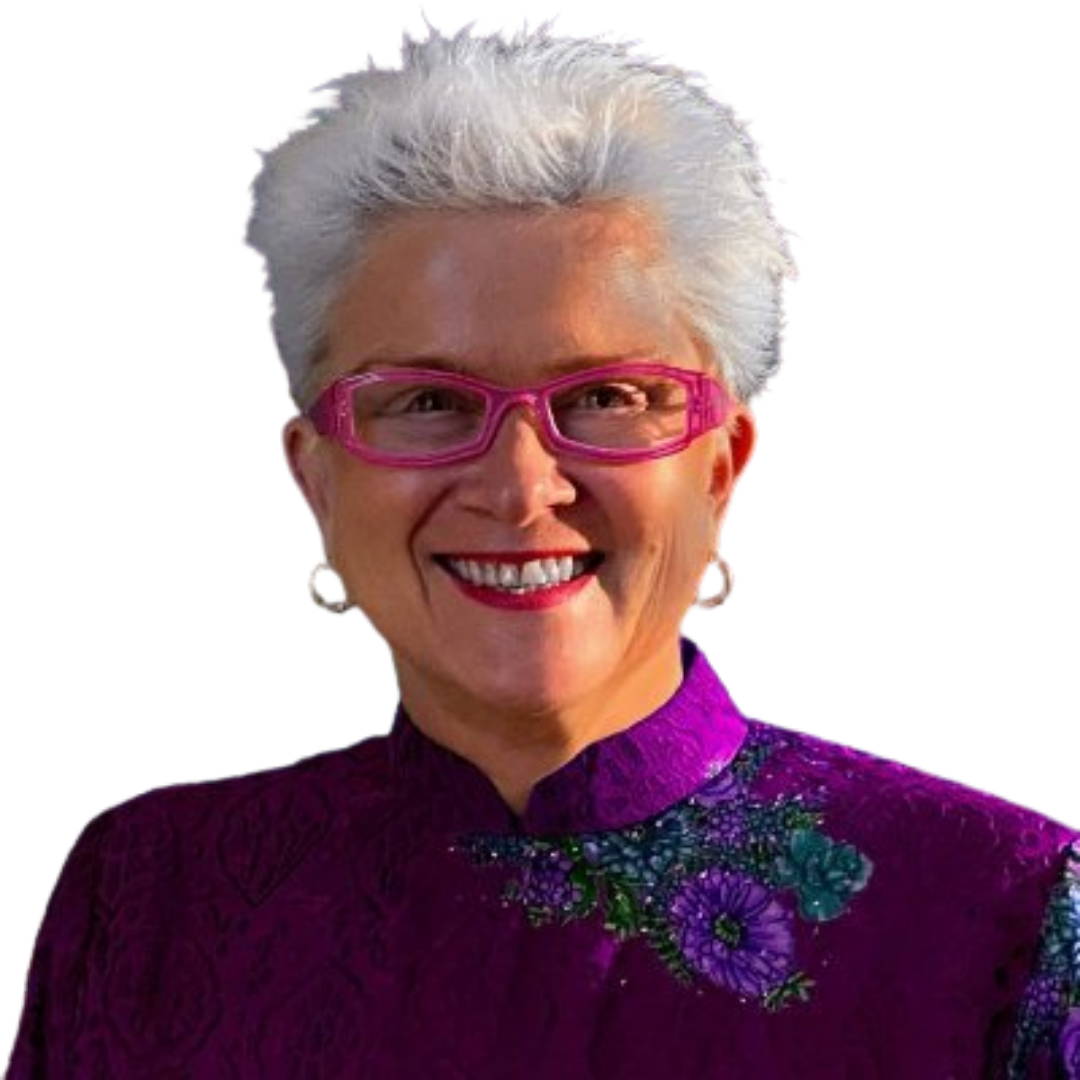 Co-Founder, British Blockchain & Frontier
Tech Association
Featured in Forbes (2018) as a Blockchains' leading social evangelist and in multiple awards including: Top 100 Women in Crypto, Crypto Curry Club (2020); Women in GovTech 2019; 10 Digital Frontier Women, UN Decade Of Women (2018); UN Decade Of Women Quantum Impact Champion (2018); Lattice Top 100 Fintech Influencers for SDGs (2018); Thinkers 360 Top 20 Global Thought Leaders and Influencers on HealthTech; and Blockchain; and Sustainability.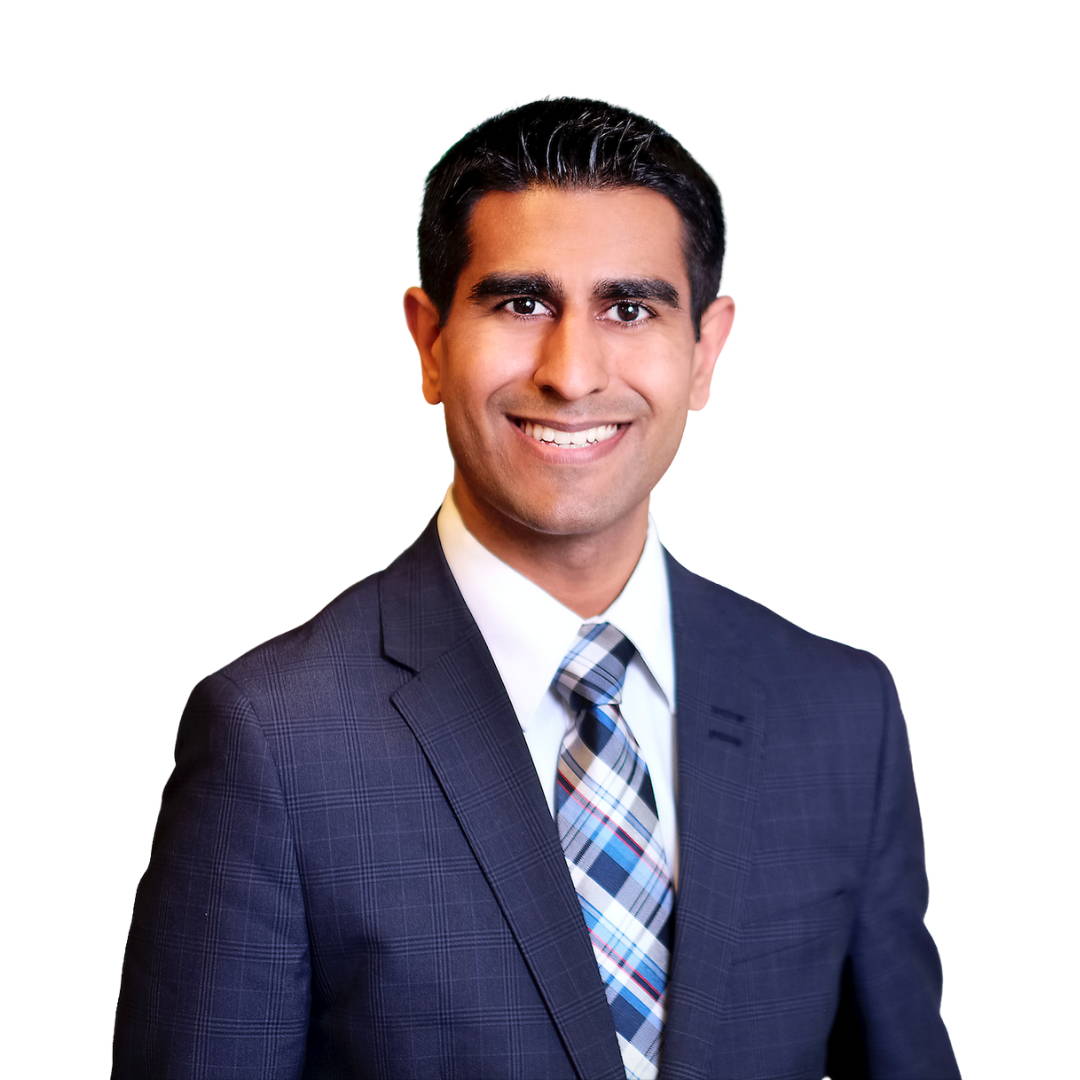 Managing Partner, Blockchain Founders, Fund Senior Blockchain Fellow, INSEAD
Aly Madhavji 穆亚霖 is the Managing Partner at Blockchain Founders Fund which invests in and venture builds top-tier startups.
Aly consults organizations on emerging technologies such as INSEAD and the UN on solutions to help alleviate poverty. He is a Senior Blockchain Fellow at INSEAD and was recognized as a "Blockchain 100" Global Leader by Lattice80.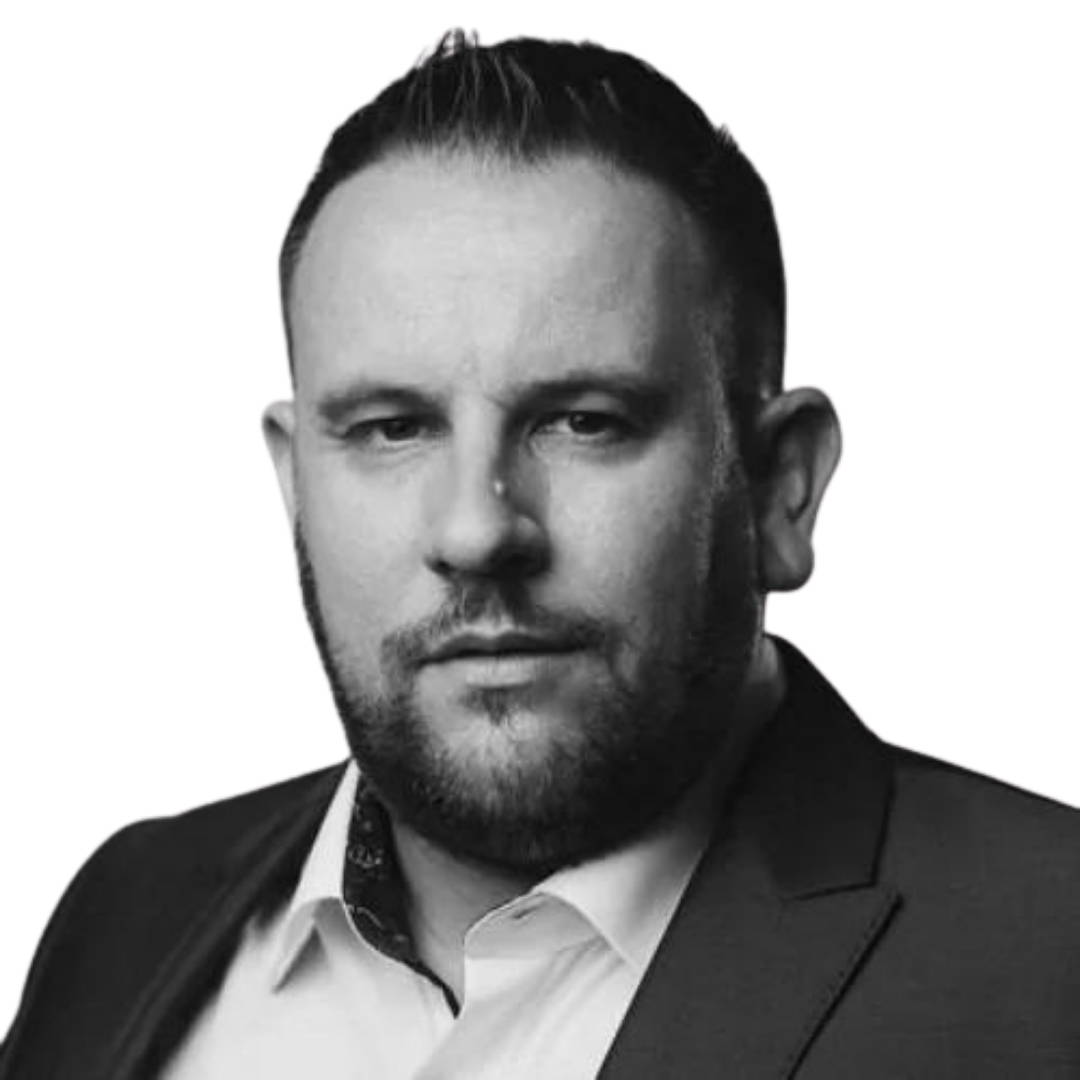 President - Blockchain Valley
A born leader and visionary. After envisioning and successfully scaling countless companies, the culmination of his experience and vision brought him to identifying his most impressive creation to date – Blockchain Valley.
An early adopter of Blockchain Technology (2010) and an active cryptocurrency Investor, Niko could not be better suited to lead his team in executing Blockchain Valley- where blockchain technology meets real world applications and sets an example as to how the world can and will be a better place.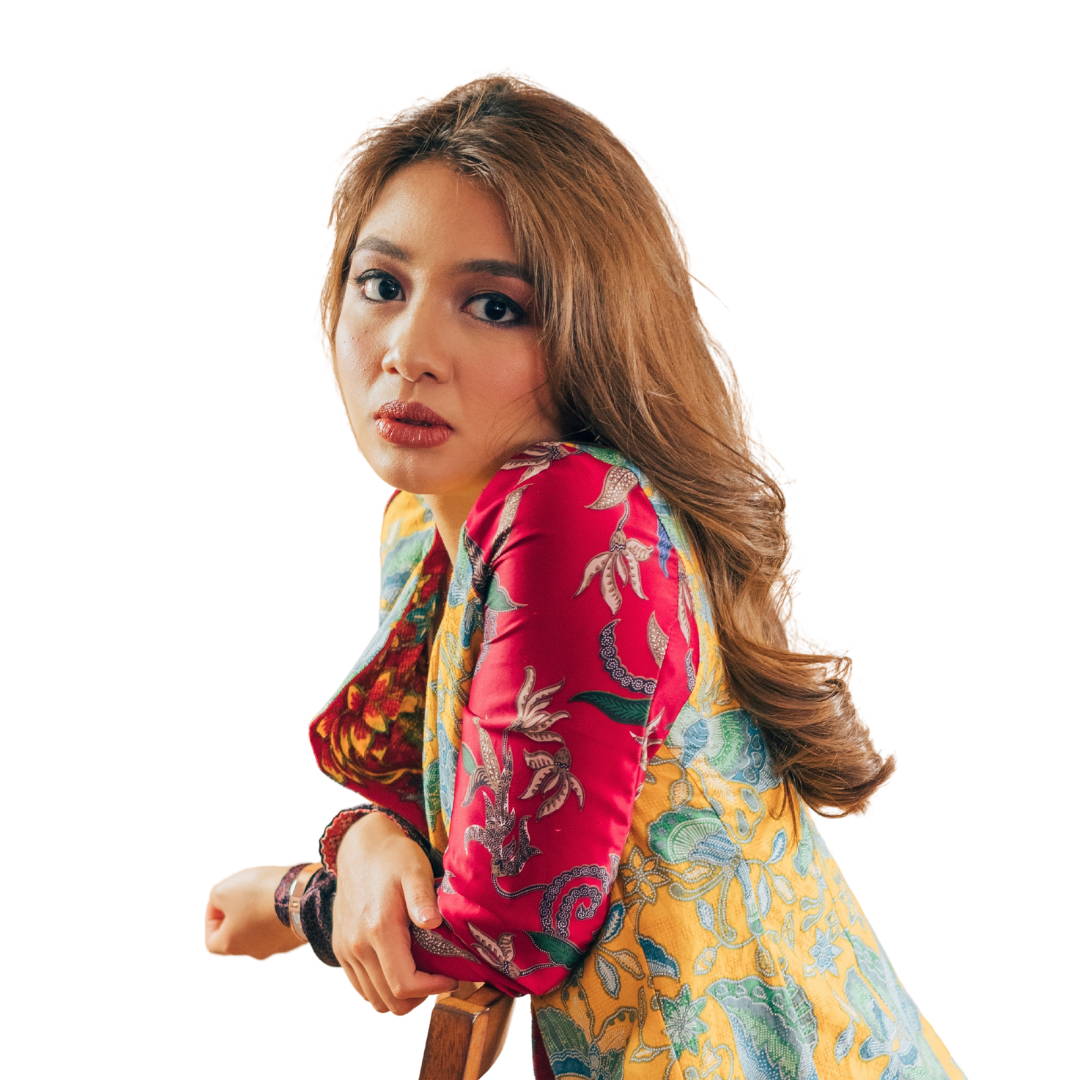 Blockchain Advisor, multi-sectoral approach (MSA) & self-taught digital native
Despite humble beginnings, having received no formal education, Isabella's passion for self-empowerment & desire to learn led her to be one of the earliest adopters of blockchain & cryptocurrency. Now, this young woman guides industry leaders thrice her age on the potential of blockchain.
Known for her sincerity, Isabella prefers her low-profile lifestyle and cares more about empowering others than she does running a business. Few people can connect high-profile leaders with communities eager to be empowered like Isabella.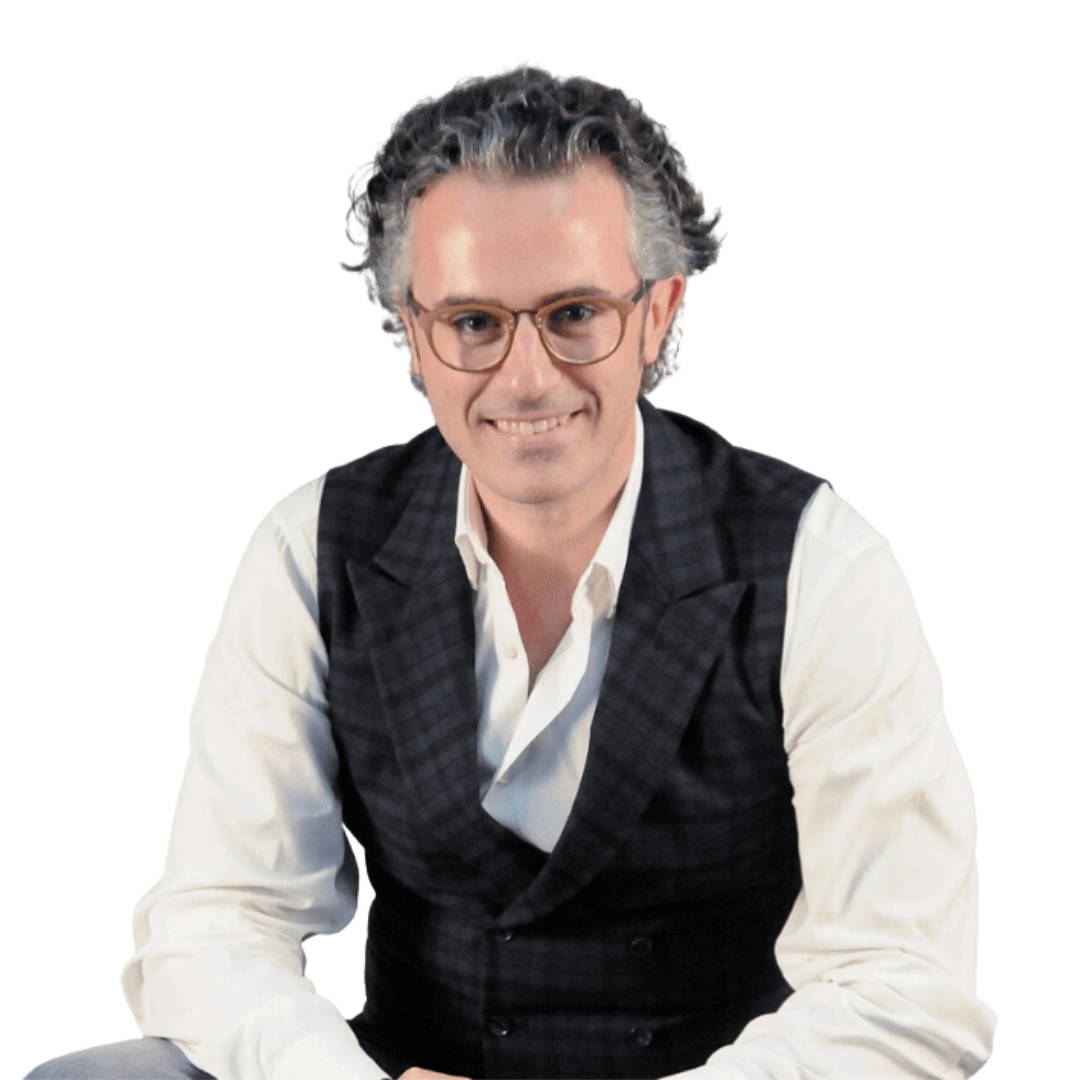 Cultural Producer & Founder of Evolve DXB
Giuseppe Moscatello is an artist and art producer with a bachelor in Contemporary Art from Accademia di Belle Arti di Roma. Over 15 years of extensive experience in the UAE and Italy including a network of well-established relationships with key cultural players, both regionally and internationally. Specialized in developing thought-provoking art, design and cultural projects, with a specific focus on cultural diplomacy and cultural intelligence; and committed to supporting the cultural ecosystem for emerging artists and cultural practitioners.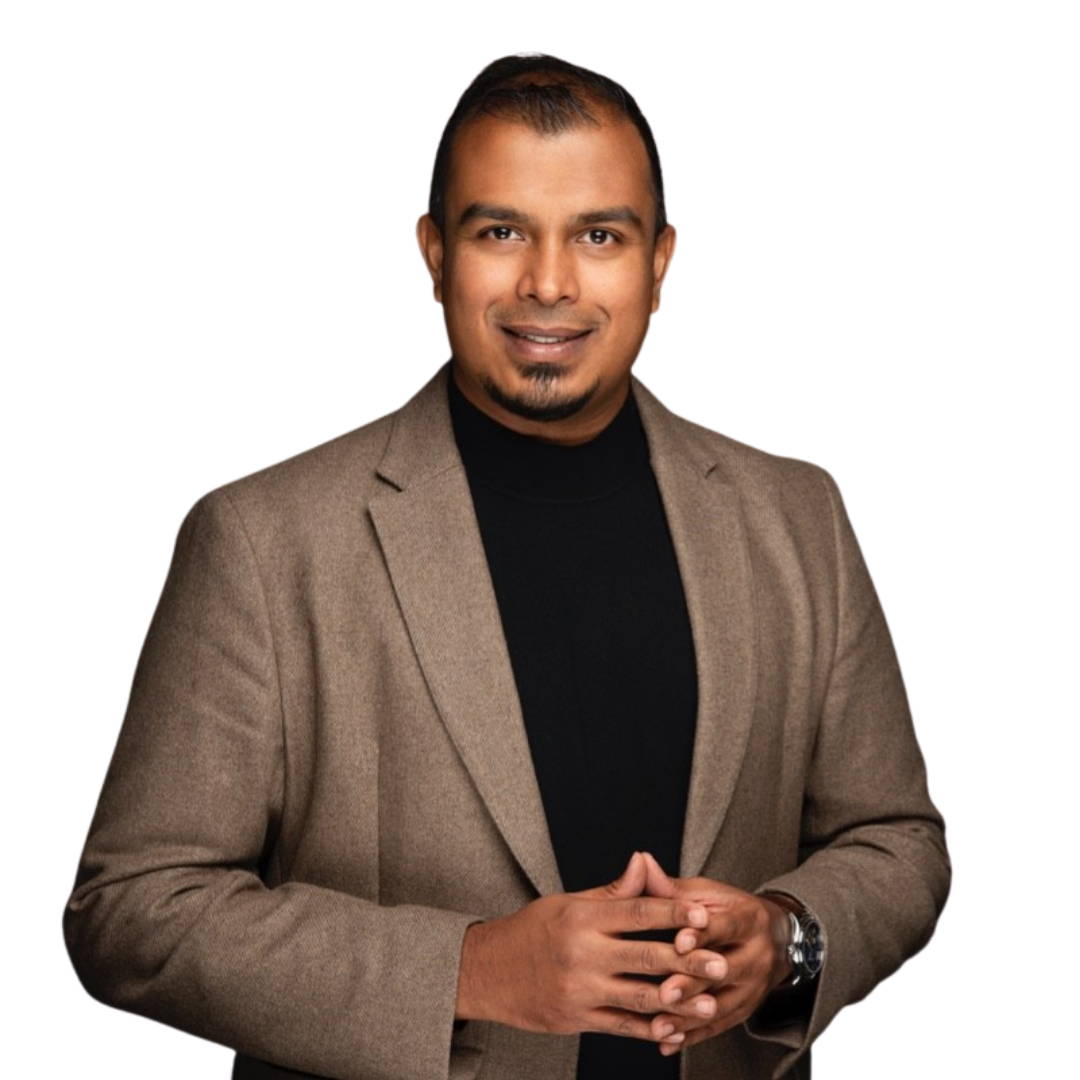 CEO & Founder Kiriin Labs
For over 10 years, Kiriin Labs AG CEO Nithin Palavalli has been a successful, award-winning entrepreneur and an investor in variety of markets including fintech, digitization, mobile internet and blockchain technology. With experience in negotiation, investment, Monte-Carlo modeling and project execution across four continents, Palavalli is a four-time patent winner and has vast experience in the fields of cryptocurrency, NFTs, cybersecurity and blockchain.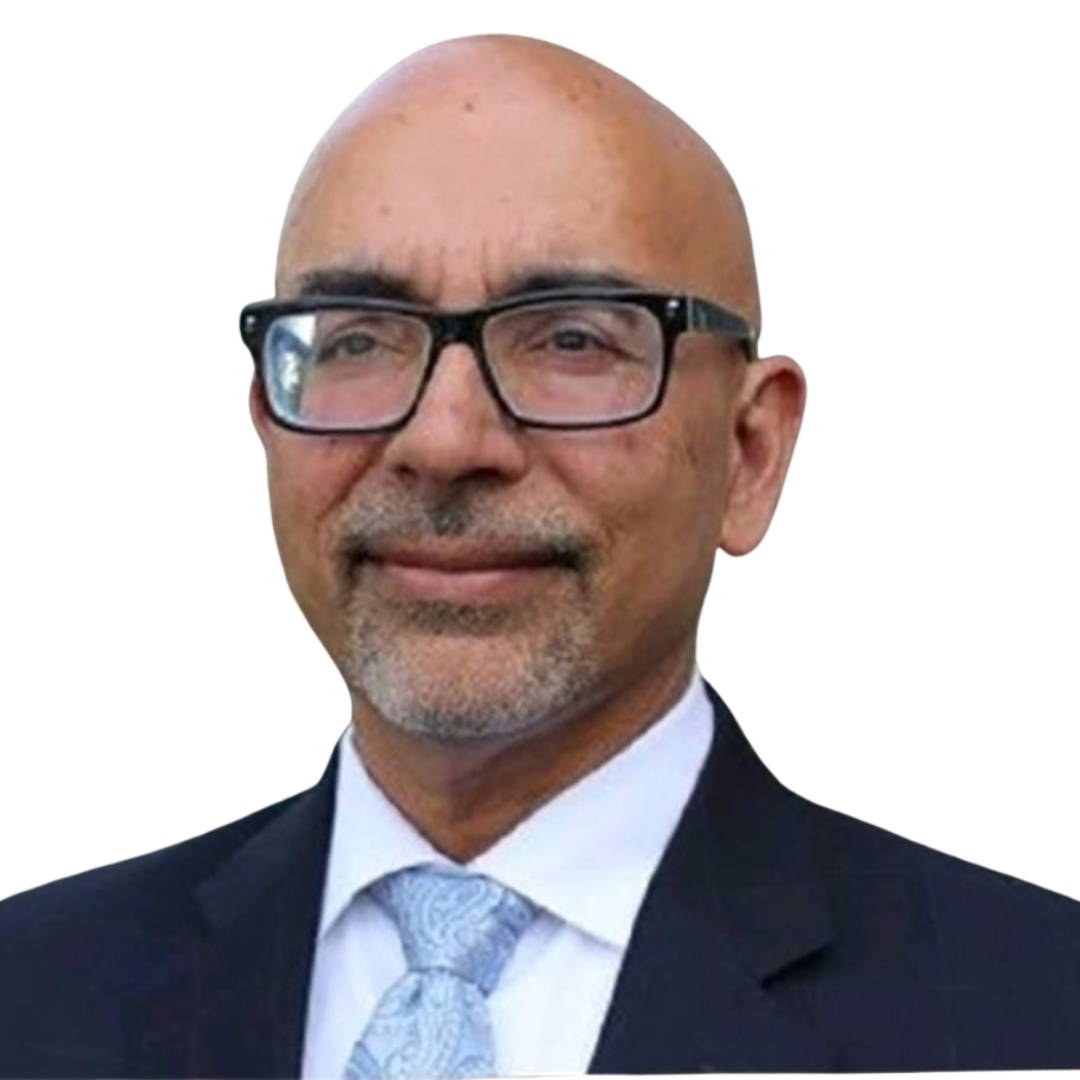 CIO & Head of Quant Trading - Crypto
Gurraj is from Token Metrics, a data-driven platform for Cryptocurrencies leveraging analytics and machine learning. Manage team of quantitative analysts and data scientists. Manage quantitative-based investment strategy for hedge fund division, Token Metrics Ventures, using traditional time-series and on-chain data, across multiple digital assets.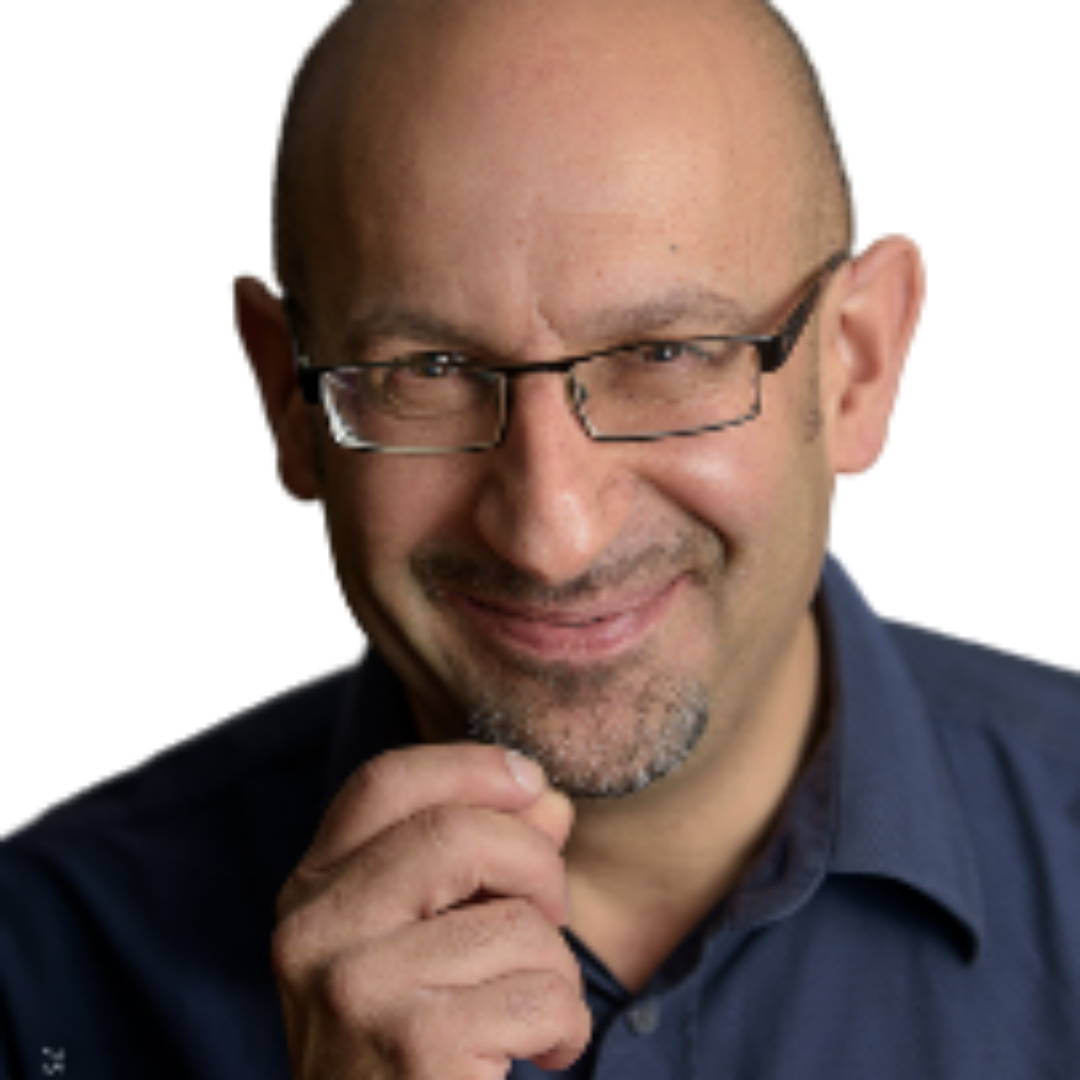 Advisor, China Ecom Blockchain Committee
Olinga Taeed PhD FIoD is director of the international leading not-for-profit think tank on the movement of value, the Centre for Citizenship, Enterprise and Governance with 200,000 members. Since 2019 he has been Expert Advisor and Council Member of the 7-person Chinese Ministry of Commerce 'China E-Commerce Blockchain Committee'. In 2018 he became the world's first professor in blockchain at Birmingham City University.
Host of the Crypto Sheikhs Podcast
Anas forms one half of the 'Crypto Sheikhs" podcast which demystifies crypto jargon and host an interview show talking to the Middle Easts leading crypto entrepreneurs.

Fantastic entertainment bringing to the world for the very first time, a new form of Live chat shows about Blockchain, Crypto & NFT's.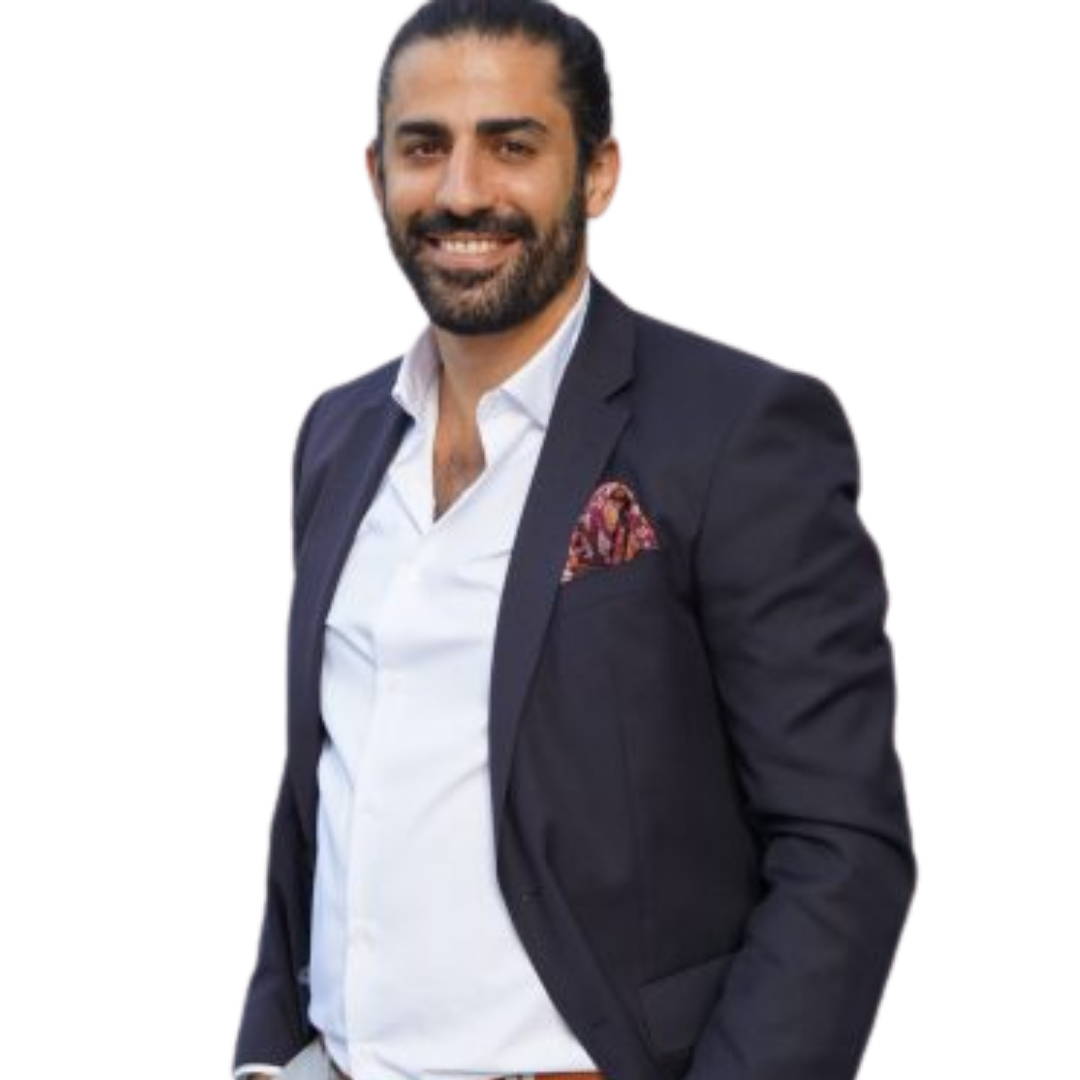 Host of the Crypto Sheikhs Podcast
Danosch forms one half of the 'Crypto Sheikhs" podcast which demystifies crypto jargon and host an interview show talking to the Middle Easts leading crypto entrepreneurs.

Fantastic entertainment bringing to the world for the very first time, a new form of Live chat shows about Blockchain, Crypto & NFT's.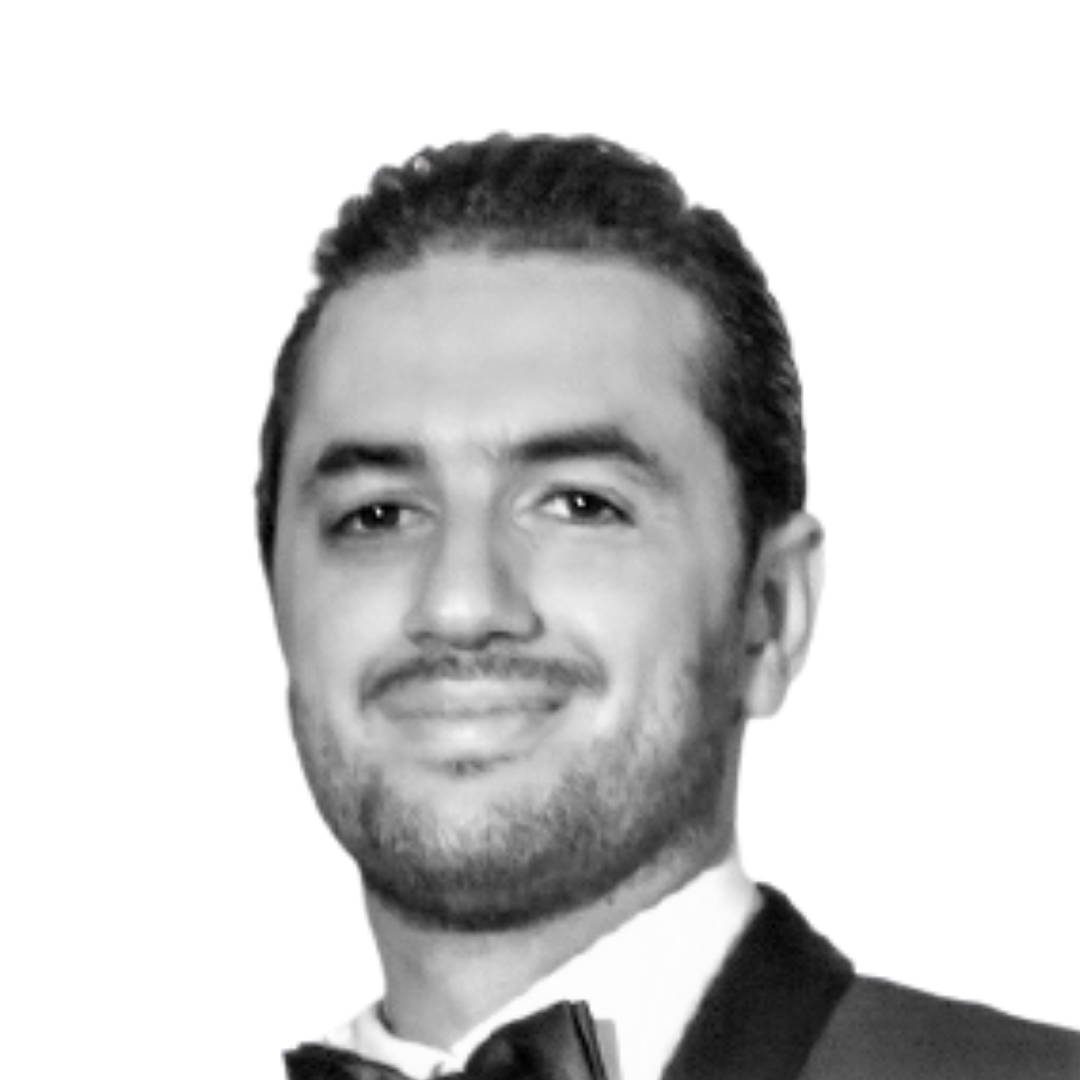 Co-Founder, Managing Partner, Crypto Oasis Sentio
Saqr Mashhor Ereiqat is the Co-Founder / Managing Partner of Riddermark, a boutique advisory firm that invests and grows fintech, blockchain, healthtech, and govtech solutions. He is a BlockChain Aficionado for the Blockchain Founders Fund and other Blockchain-related organizations.
A thirteen-year veteran of IBM in Middle East and Africa, he is the former Head of Public Sector Consultancy in Dubai, where is recognized as a pioneer in enterprise blockchain, being a co-author of the first IBM blockchain for government methodology and helped define the official government blockchain strategy of Dubai.
While at IBM, Saqr led projects in 23 countries across Europe, Middle East & Africa where he worked with both public and private sector entities to define, create, and implement their blockchain strategies.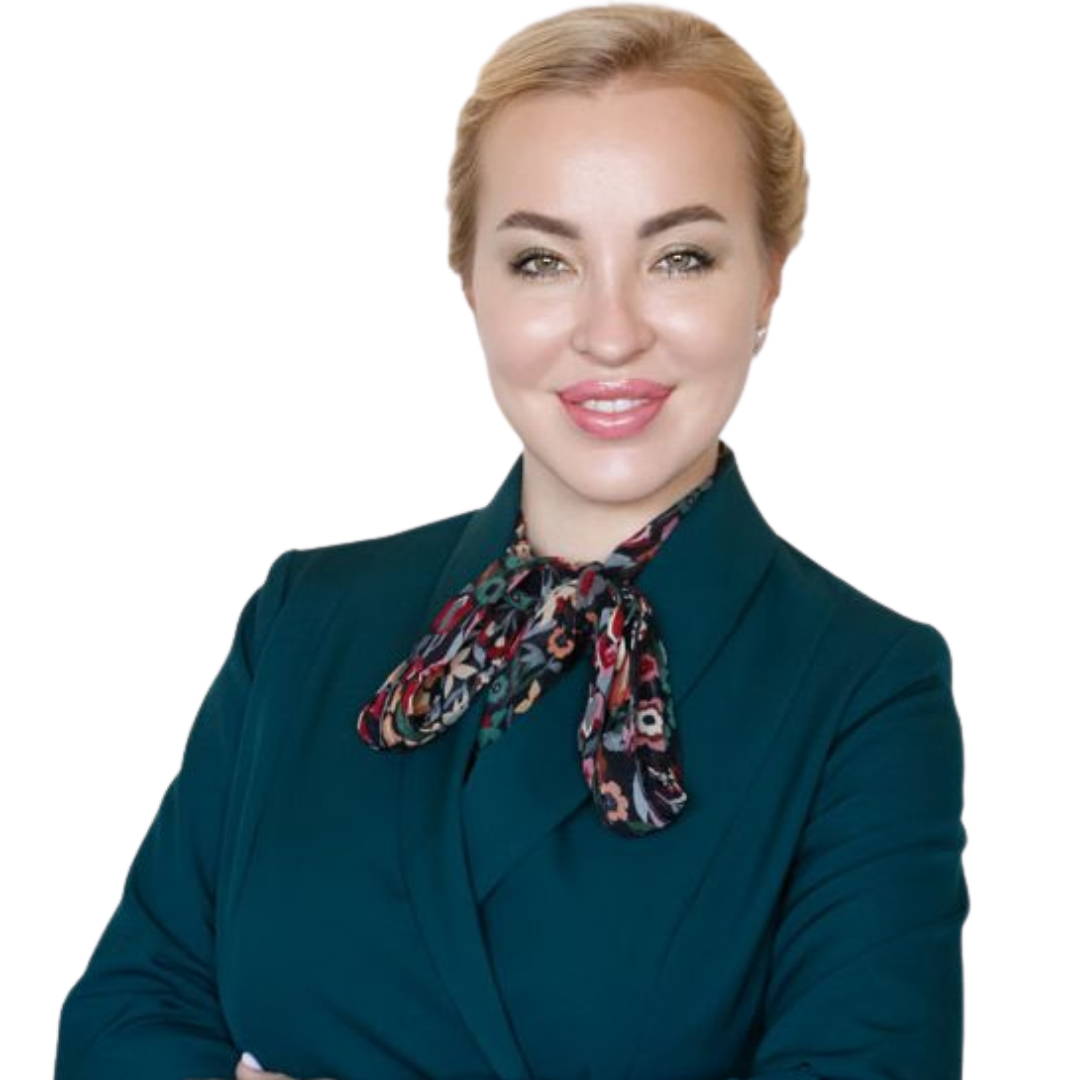 CoFounder, London Blockchain Foundation
Dr. Yana Leonova holds a law degree from Russia, an MBA from the UK, and a Ph.D. in Economics from Russia.
As a founder member of the London Blockchain Foundation and a strong believer in disruptive technology, Dr. Leonova drives digital transformation by attracting startups and R&D teams worldwide to the UAE and vice-versa to implement their solutions and enhance knowledge and practice. In addition, she provides ad hoc assistance in transforming science into the business through knowledge-based consultancy while spreading awareness.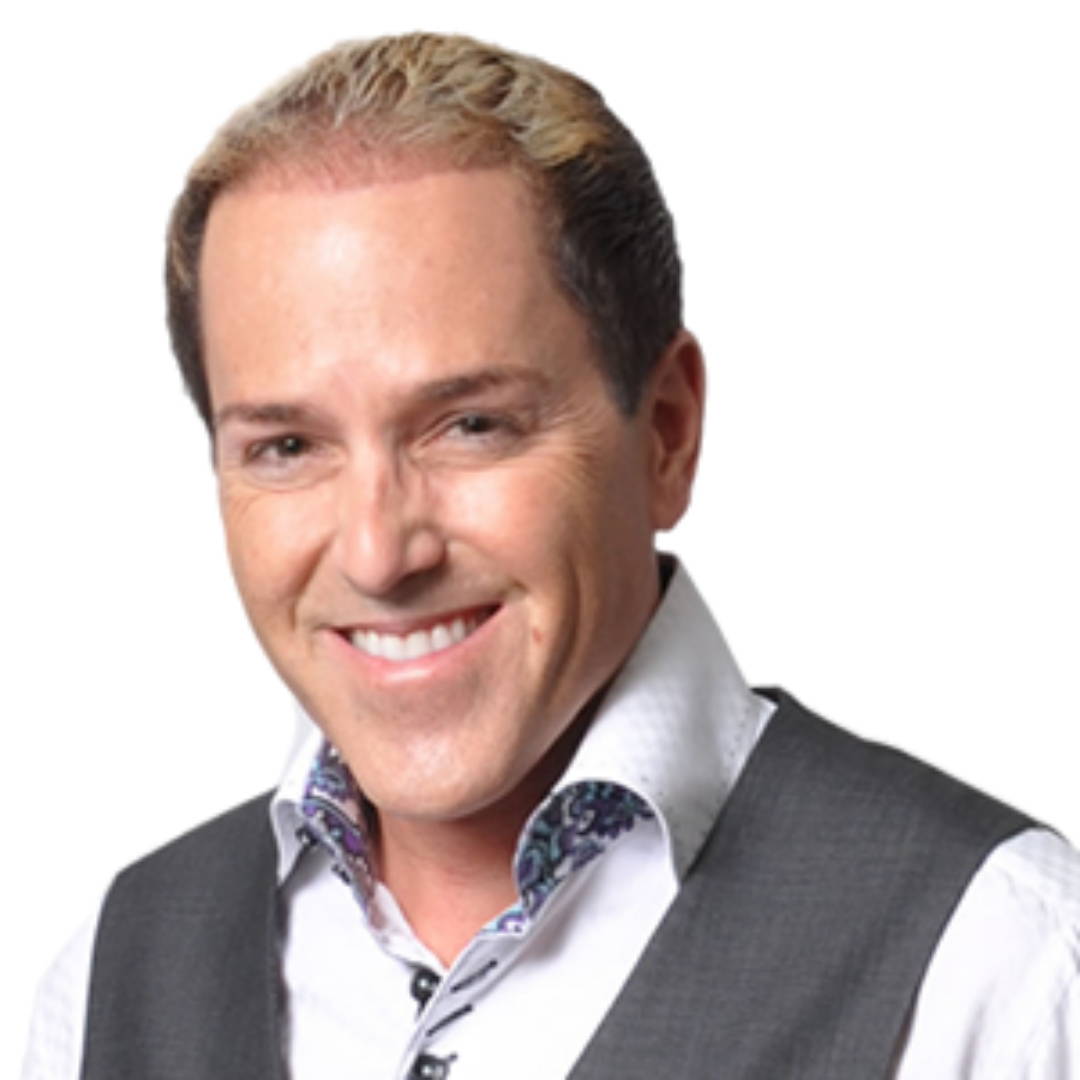 Executive Chairman, CurrentC Power
Creating the largest, global provider of renewable energy for the Crypto Mining Industry, Vertically integrated, Current C Power produces Renewable Energy that powers Data Center infrastructure & Crypto Mining hardware. With a Green Initiative to be 100% carbon-free in 2022, Current C Power is on the forefront of eco-friendly Crypto Mining.
New York Times Best Selling Author on a mission to help small to medium sized businesses grow with pioneering Outsourcing and Call Center Solutions.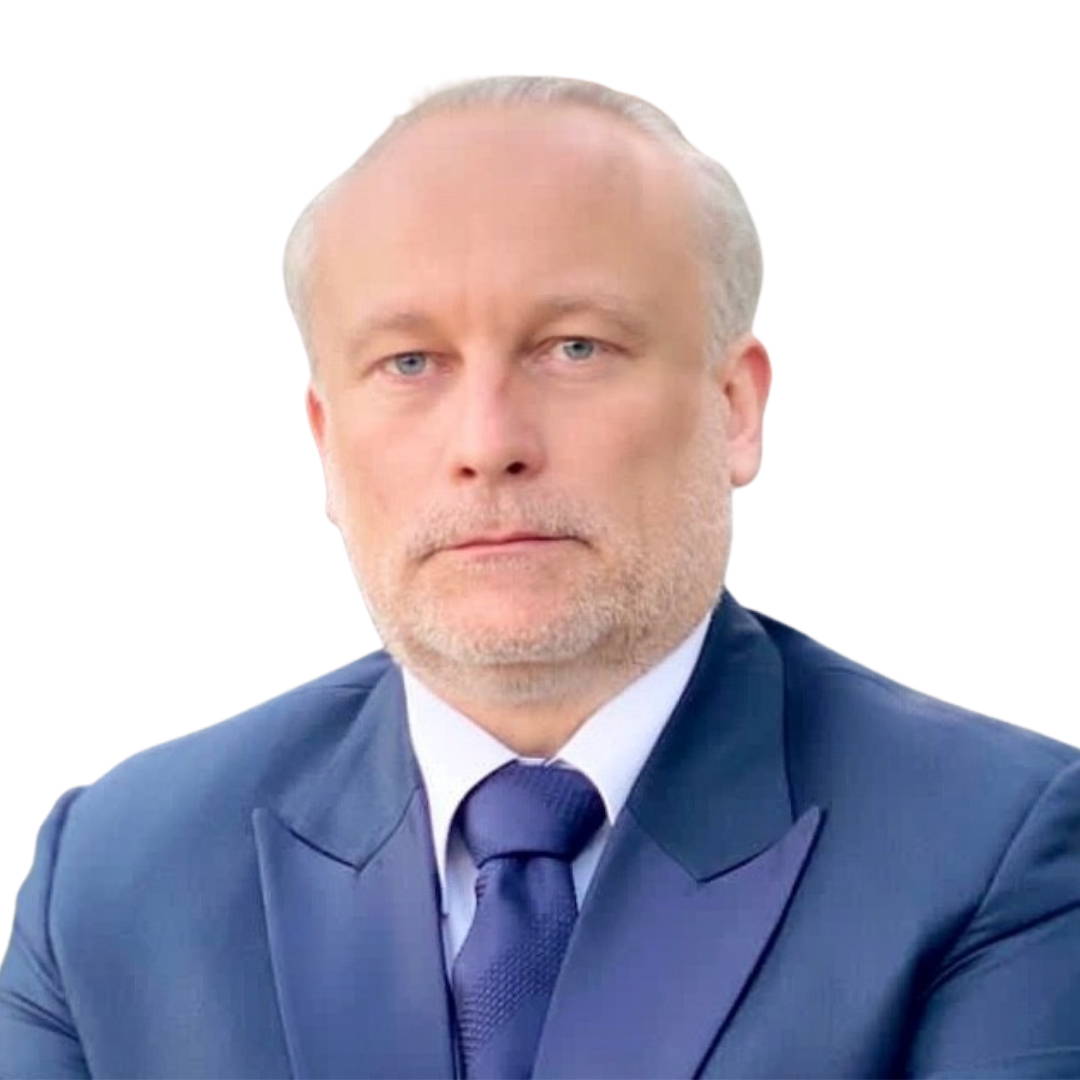 CEO & Founding Partner, Sanctum Assets
Dereck Hoogenkamp is CEO, Chairman & MD of several companies like for example Sanctum Assets, PalmFusion, Yalla Limited & Yalla Properties which does General Management, Interim, M&A Management & Advisory.
Focussing on Real Estate, Biometric Technology Solutions and Blockchain.
Dereck holds several Advisor or Representative positions, for example at Newfields Management, Wrene+Ames, YesWeTrust, amongst other.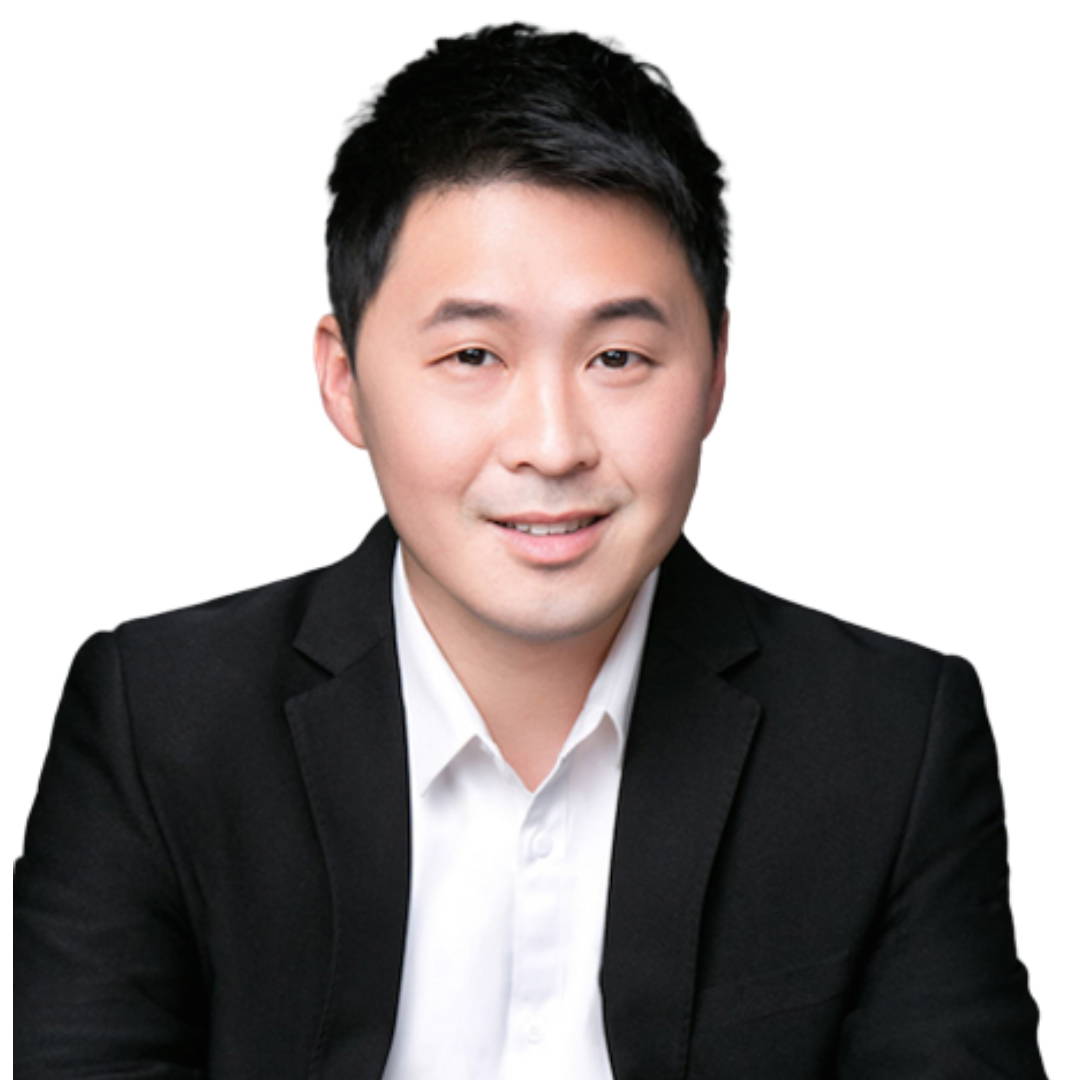 Co-Founder & CEO, Sanctum Global Ventures
Principal, GAM Advisory LLC
Gustavo is Swiss, trained Engineer, MBA, MSc. Over 30 year's senior Top Tier- Banking/Finance management experience at Chairman, Board of Directors, and CEO level.
Solid Corporate- Private Equity Management/ Finance experience, including Fintech - Blockchain, DEFI , NFT , Crypto currencies , M & A, IPO, ICO, STO.
Inspirational leader with strong entrepreneurial spirit. Gustavo is also a University Professor in Switzerland and a Public Speaker.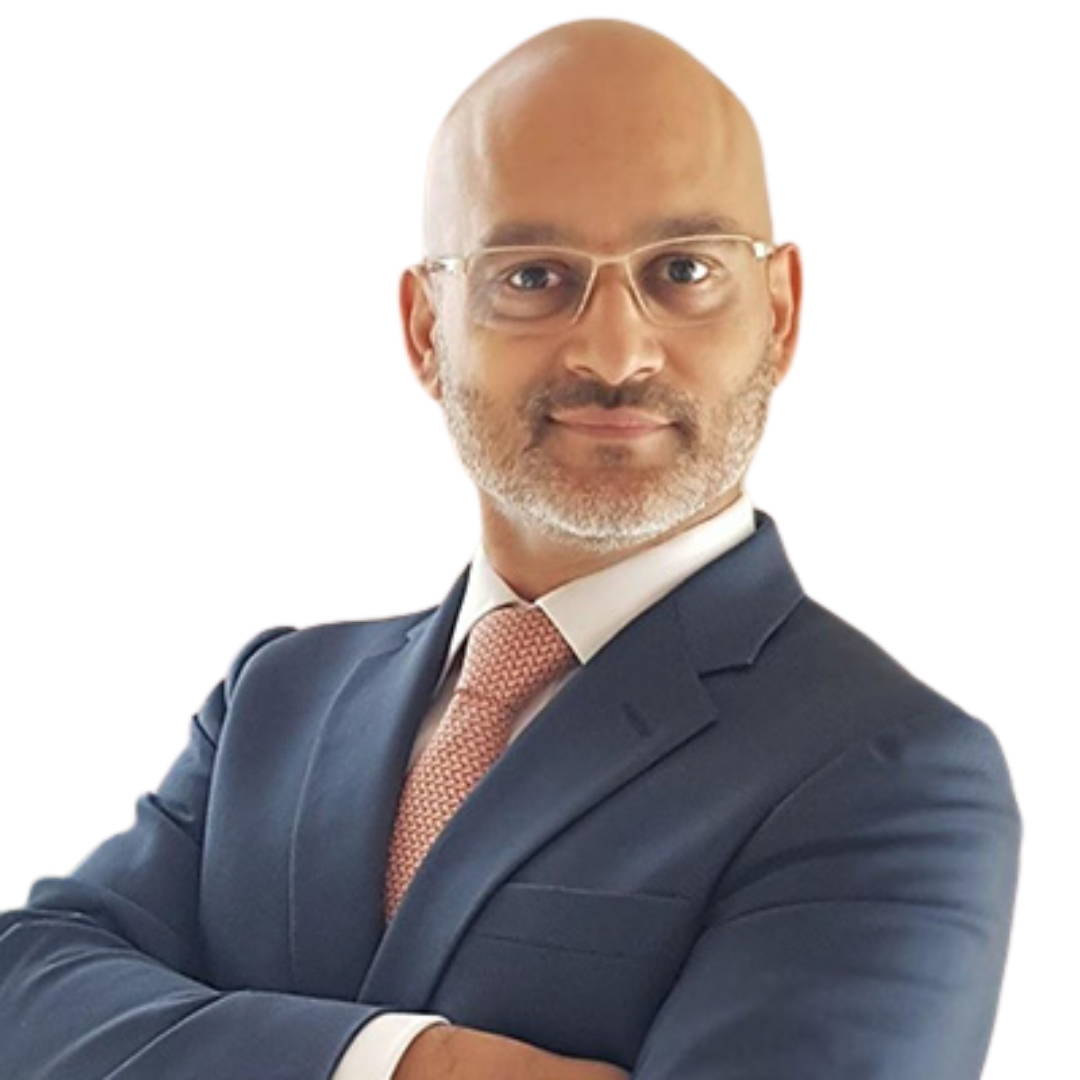 Angel Investor, Acreditus Partners
Khalid Howladar is an active angel investor, venture builder and board member for a diverse mix of fintech, crypto, biotech and Islamic Economy start-ups through his firm Acreditus Partners. Most recently he became Chairman of MRHB DeFi, the world's first ethical decentralized finance platform designed to target the immense and untapped pool of Islamic market liquidity. In addition, he is a Seniorr Managing Director and Head of Credit & Sukuk for R.J. Fleming & Co. the boutique merchant banking advisory of the Fleming Family Office.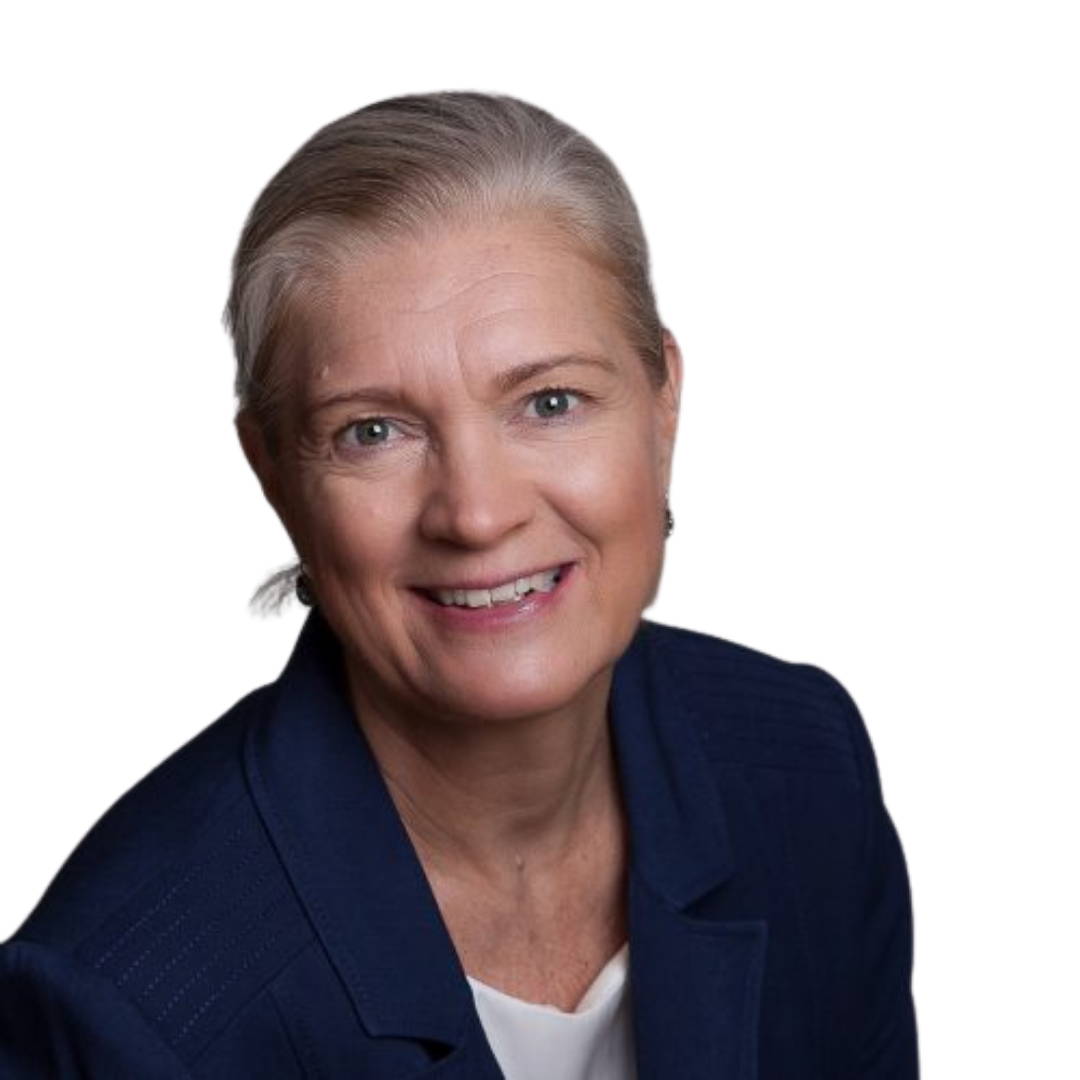 Anita is a seasoned business development and market-making professional having nearly 20 years of experience from all over Europe and the Middle East.
Last 4 years Anita has been in Blockchain and Cryptos domain, especially in DeFi. She has earned a remarkable position in European Blockchain and Fintech Community by leveraging her unique skills in business development and network building acting as an operational professional.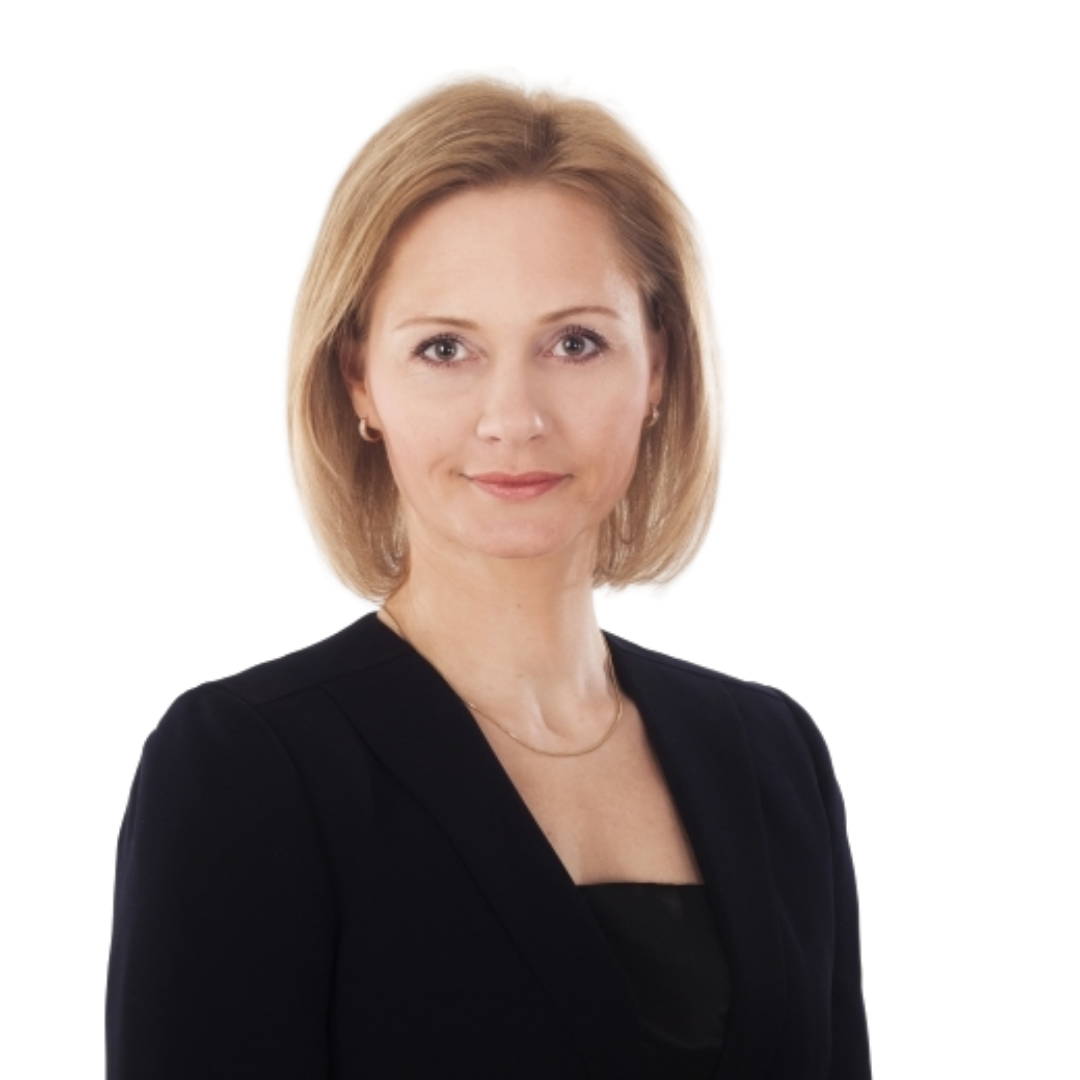 Legal Advisor, ECN Global; LYOPAY, Mass Defi
B. Broka is Legal Advisor to the following projects of the DEFI- ECN Global, LYOPAY, Mass Defi. And DeFi 11.
She was a member of several Law Drafting working groups in Latvia. She took a part in Drafting the Informative Notice and Legal regulation regarding digital currency and associated risks in Latvia. B. Broka has more that 20 years of an academic and scientific research experience teaching Law.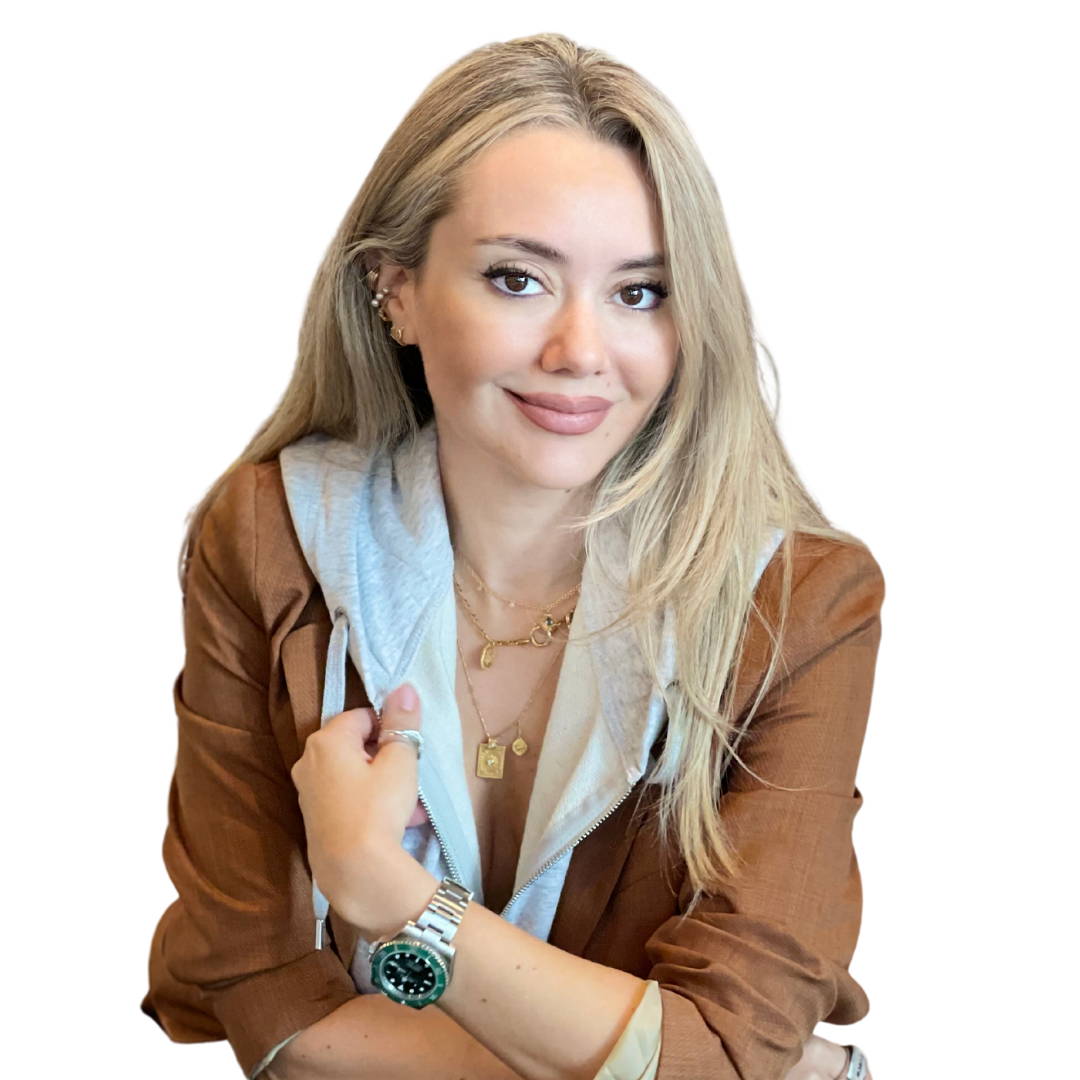 Kristel Bechara has always strived to create art that celebrates life and honours beauty.
Kristel has also found recognition for being a pioneer of NFT art in the Middle East, having been one of the first artists in the region to adopt the technology in the creation of her digital art.
Her work has been displayed in galleries across the world, earning great appreciation and demand in Tokyo, Milano, London, Côte d'Azur and Brussels. Having been featured in publications such as Forbes Magazine, Harper's Bazaar ART and Wired, Kristel has earned commendation in UAE as well, having been the recipient of the UAE Resident Artist Award at the 2018 World Art Dubai.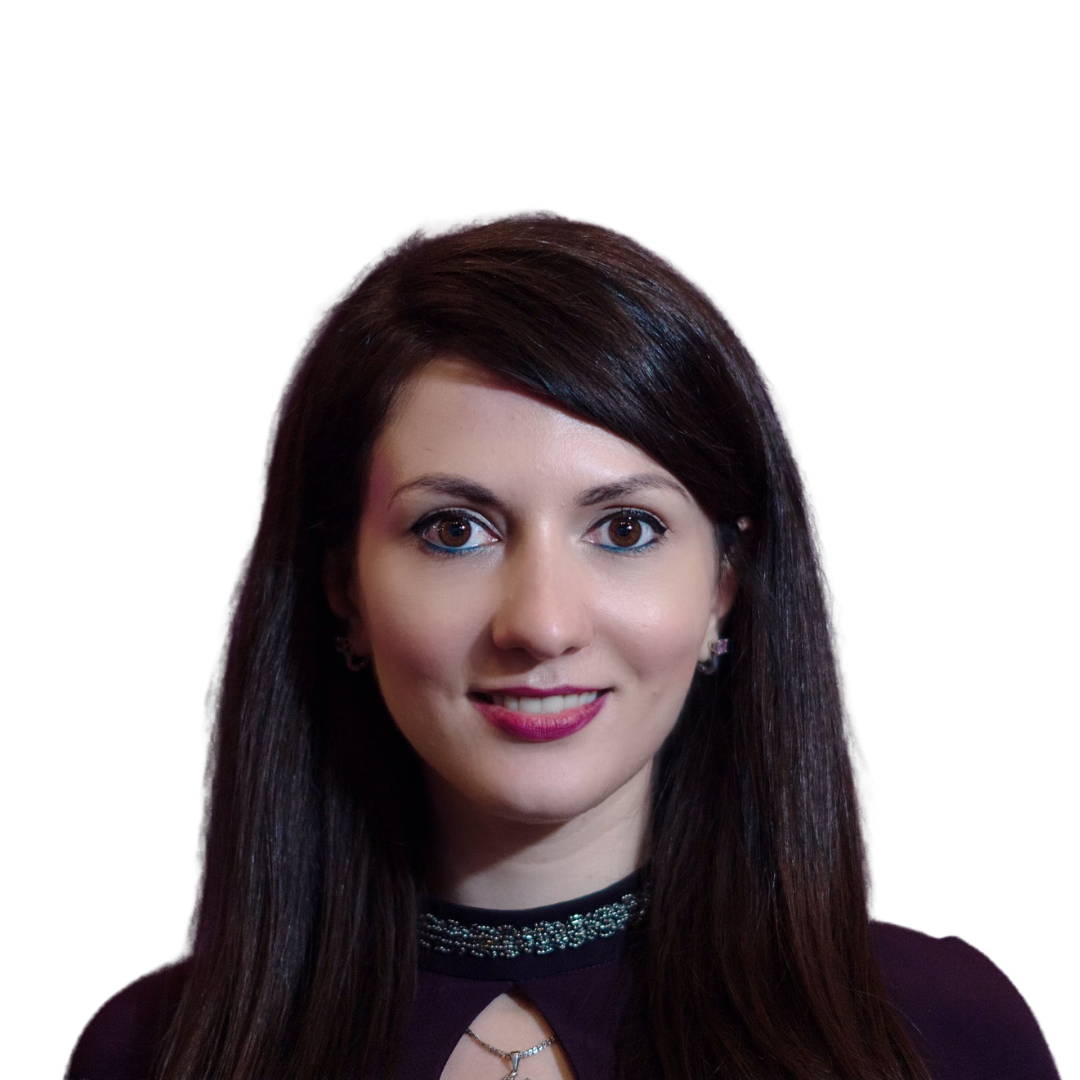 Maria Vovchok is a journalist with over ten years of experience as a news presenter and news editor. She has also been in the crypto space for more than five years, working as a news editor and anchor in several crypto media, and later - for Blockchain companies in marketing and prdepartments. She was also building relations between VCs, angel investors, and startup entrepreneurs.
Maria is a moderator and a host at multiple IT- and Blockchain conferences.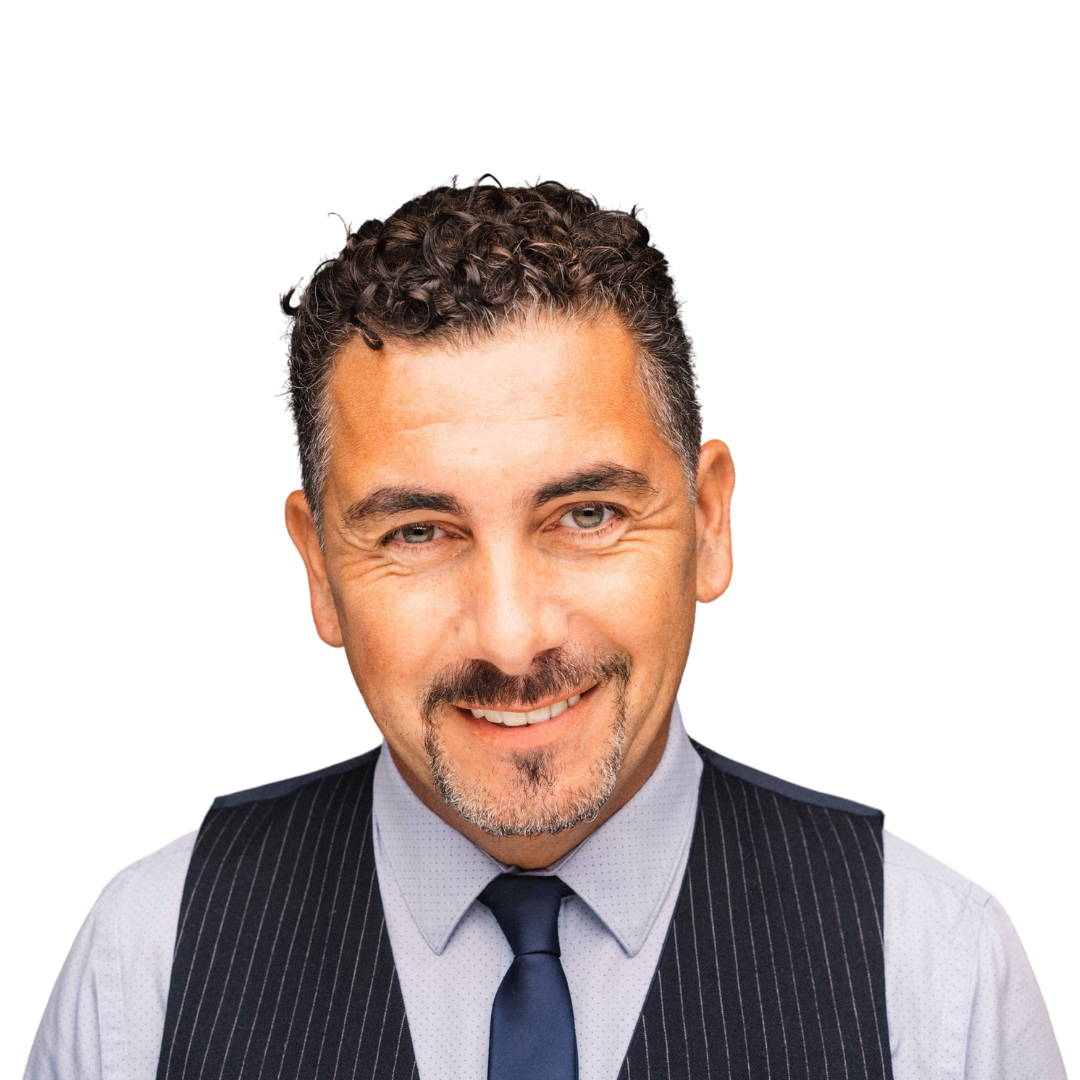 British Global Speaker Coach
Virtual Speaking Specialist & TEDx Coach, Storytelling for Sales Trainer, Worldwide Corporate Events MC & Speaker - lived in 7 countries, worked in 38, currently based in Croatia, working worldwide on Zoom!

Storytelling-enabler, confidence-booster & connector, I travel the world (now virtually) to help professionals define, craft and deliver stronger stories and take control of their messages, storyline & speaking impact.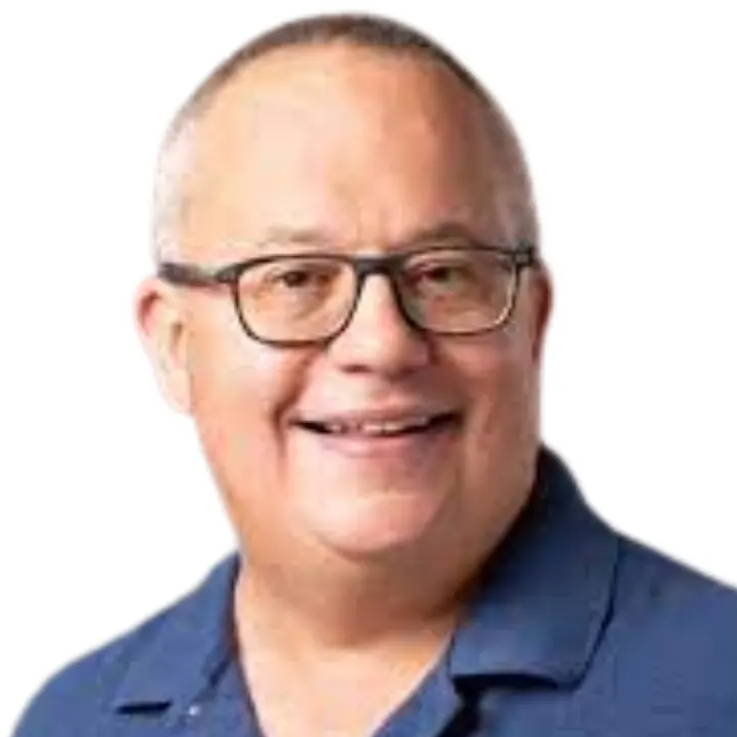 Program Director & Host, Irish Tech News
Program Director of the Irish Tech News' weekend podcast series 'The Crypto Corner' where we interview entrepreneurs, founders, thought leaders, artists, and contributors in global blockchain, crypto and NFT markets.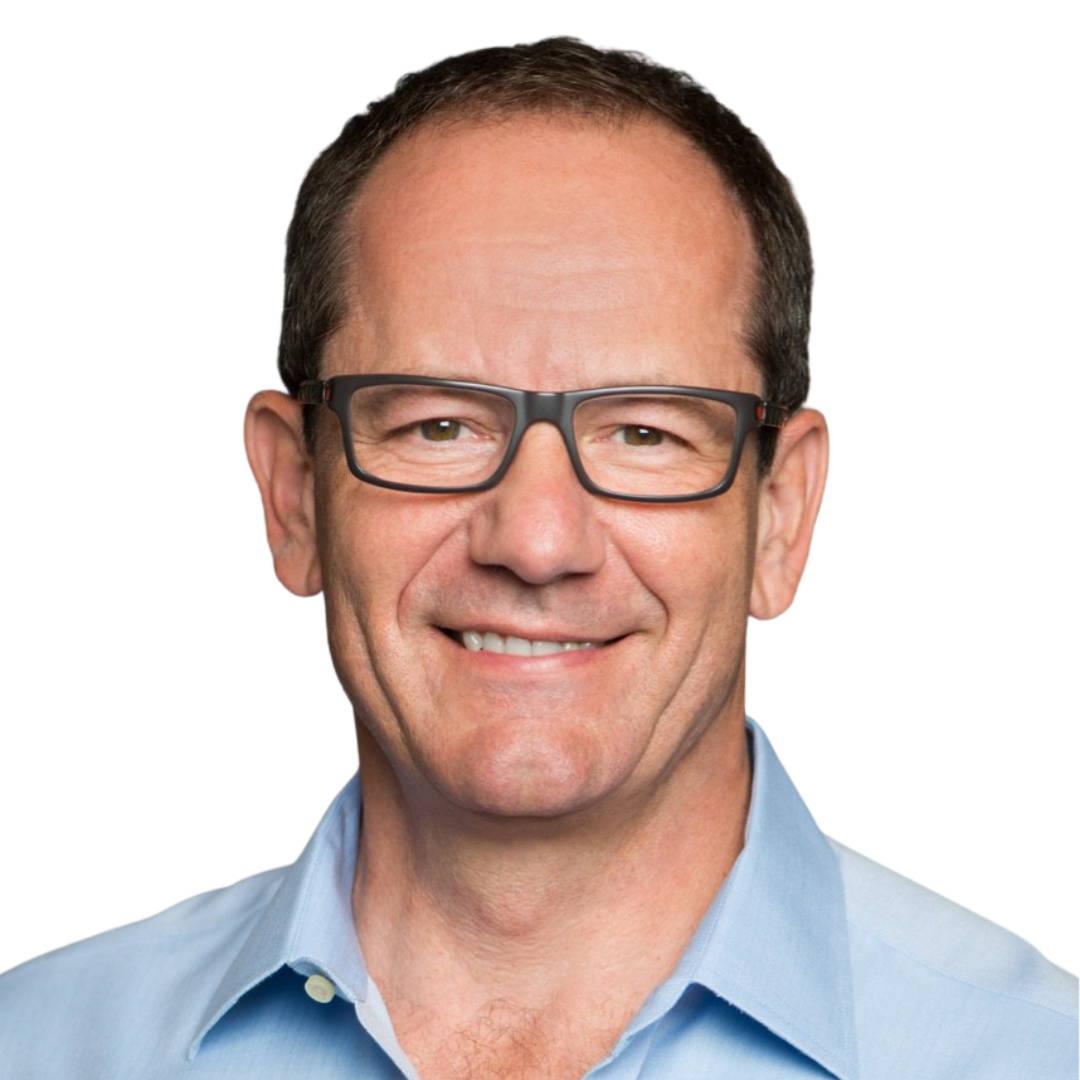 CEO, Marathon Digital Holdings
Fred Thiel is the CEO of Marathon Digital Holdings (NASDAQ:MARA), a digital asset technology company that mines cryptocurrencies with a focus on the blockchain ecosystem and the generation of digital assets.

He is a respected expert and frequent speaker on FinTech, digital assets, Blockchain, bitcoin, crypto mining, Internet of Things (IoT), artificial intelligence, venture capital, private equity and the digital transformations of companies and industries, providing deep technology industry expertise and strategic advice on transformational value creation - the process of generating growth and shareholder value.

Fred has over 25 years operating experience leading companies in the cryptocurrency, digital assets, semiconductor, data communications, Internet, IoT, automation, AI, as well as digital media and software industries.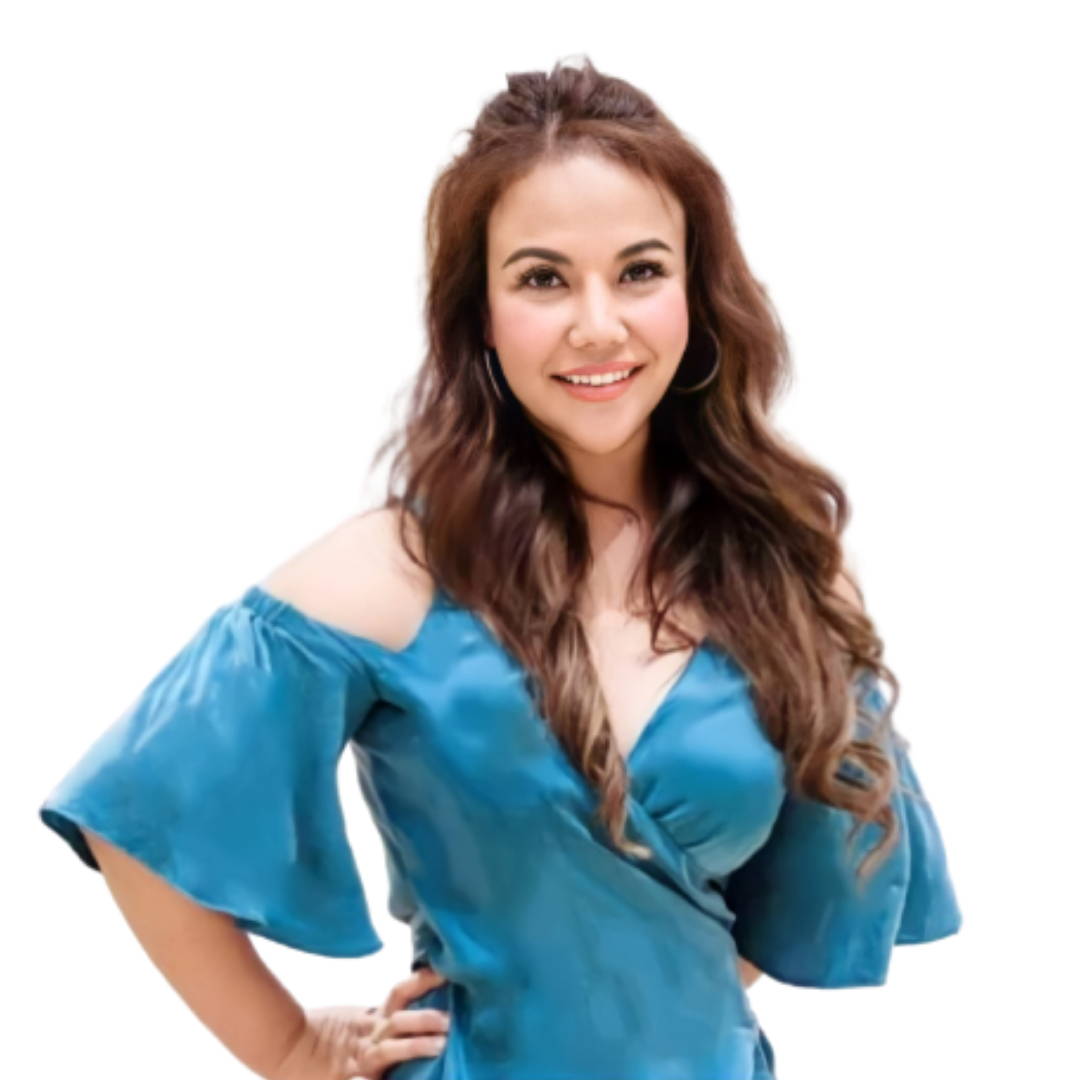 Founder - To the Moon Lab
Founded in 2016 by Jenny from the Blockchain,To the Moon Lab, a decentralized blockchain and crypto Growth Acceleration agency has since provided consulting, PR & Marketing services, investment, as well talent acquisition to many successful projects and organizations.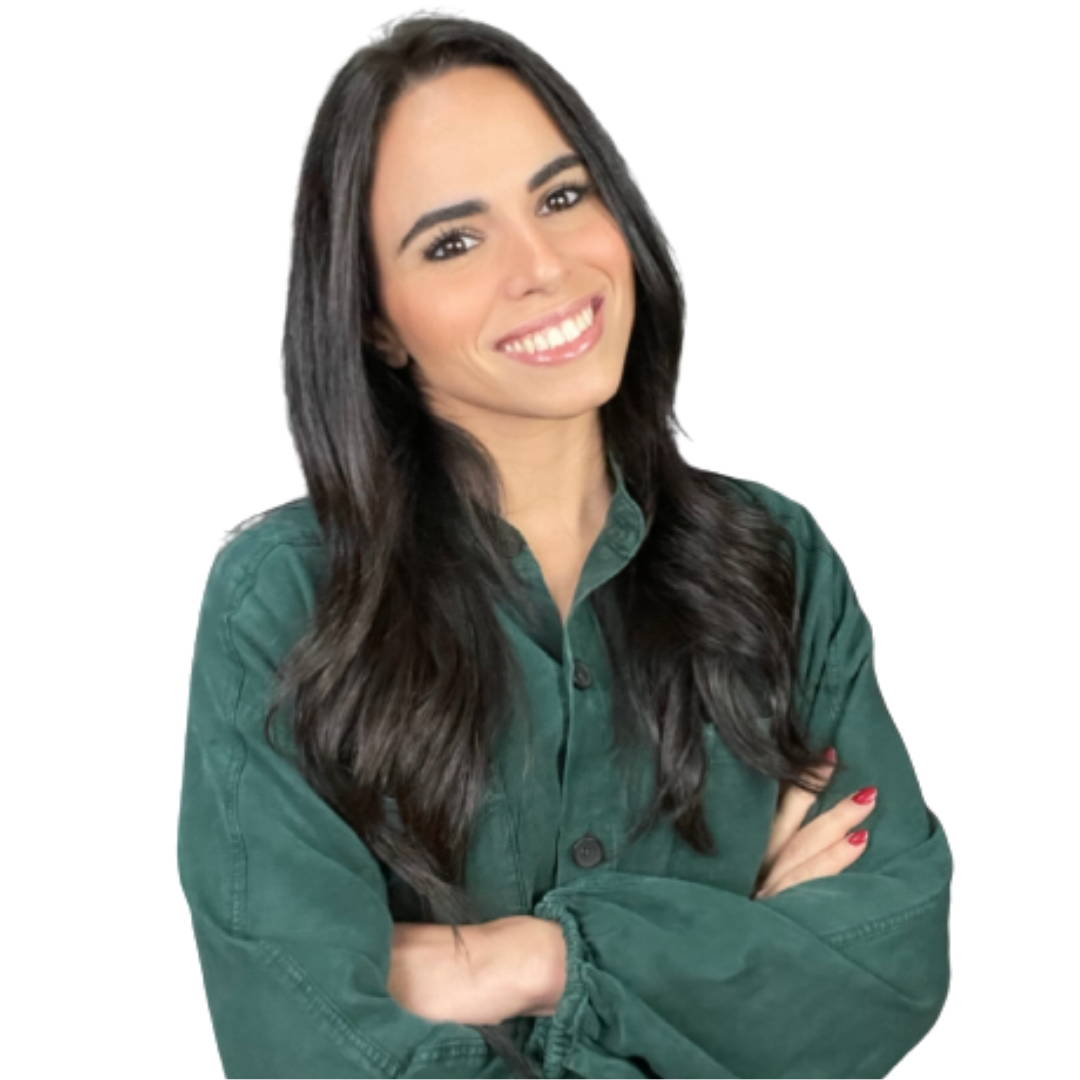 Nagham Hassan, a crypto content creator, is trailblazing in this space with her educational YouTube videos in Arabic discussing all things crypto. She started the YouTube channel after trying to find Arabic videos that would explain the new digital asset class to her father and discovering no good ones existed.
She took crypto seriously when her native Lebanon's centralized banking system began to crumble. Unable to withdraw large amounts of her own money from the bank and struggling with inflation, the Dubai-based creator became "mesmerized by the underlying blockchain technology and the concept of decentralization."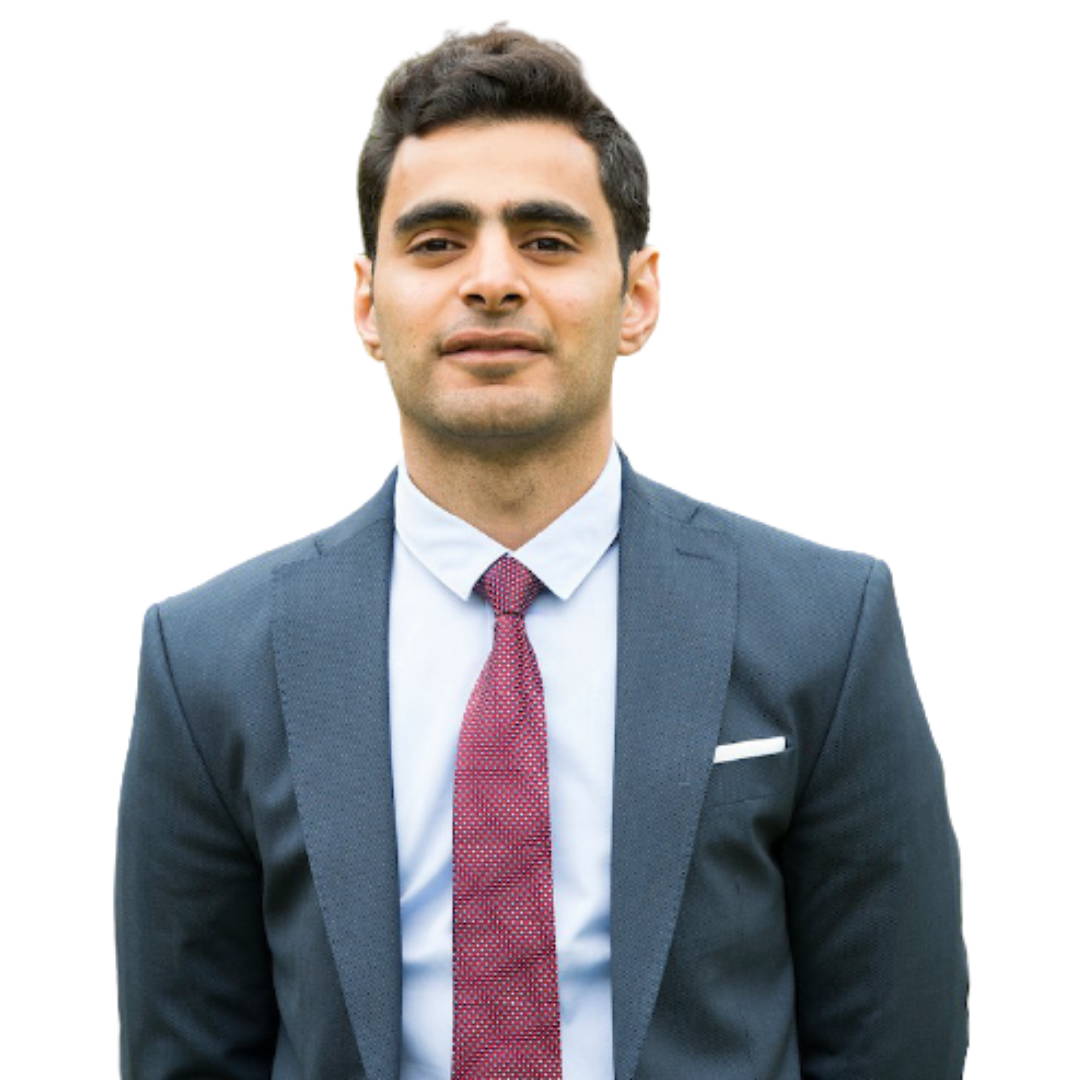 TikTok @JordanCryptoCurrency
Saif is an online technology expert. He used his analytical skills first in Forex trading and then applied the same big data analysis techniques to Social Media building a company around growth hacking for blue chip clients.
He has applied the same knowledge of market movements, data analysis and programming to create indicators in the Crypto currency space and now trades mostly using A.I. bots with human iteration.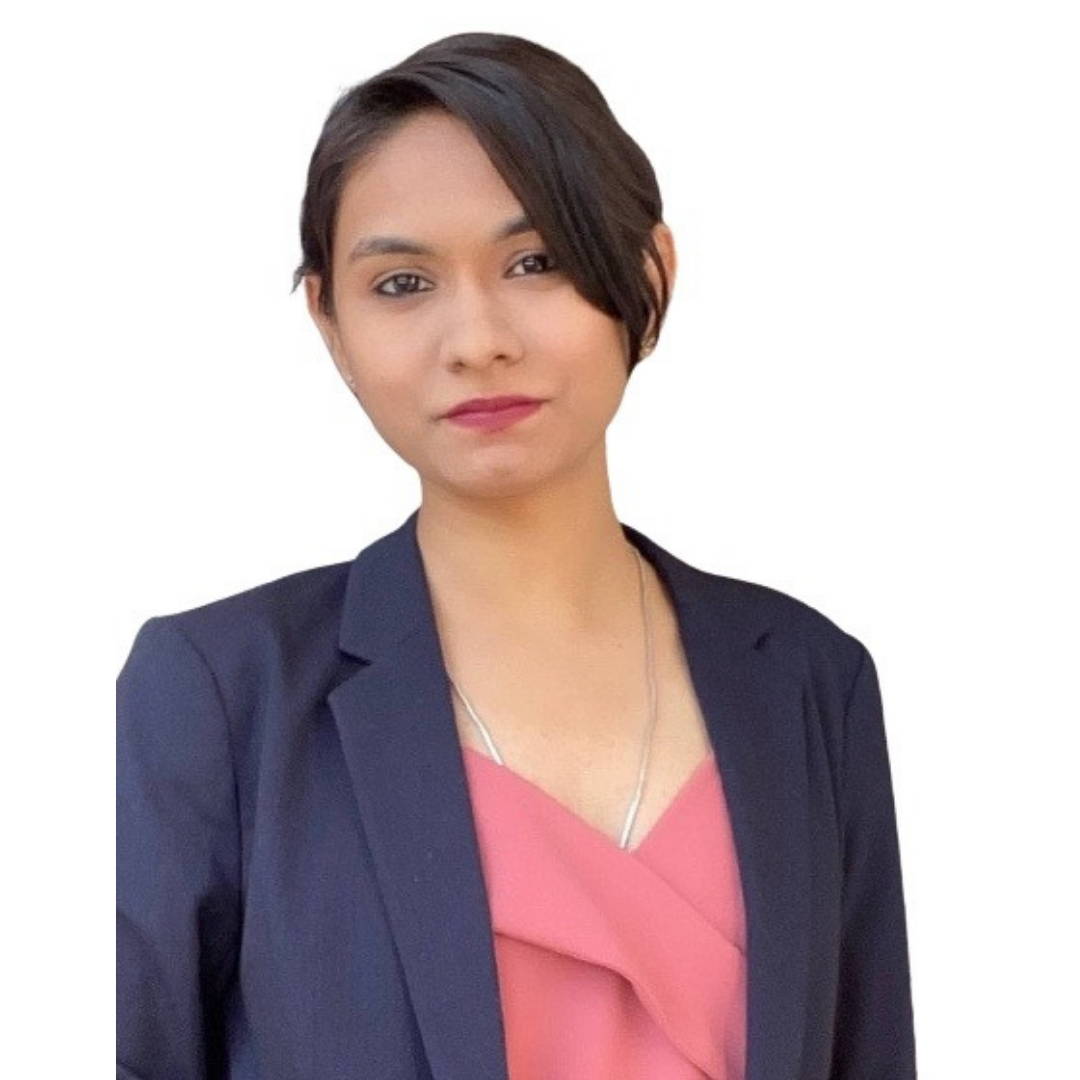 CEO & Co-Founder Drife.io
Firdosh is Co-founder and CEO of DRIFE. DRIFE is a decentralized Ride-hailing platform powered by blockchain with the intent of empowering both the drivers and the riders without any existence of a central entity.
Firdosh has demonstrated history of working in the capital markets industry. Strong professional graduated from the Institute of Chartered Accountancy of India.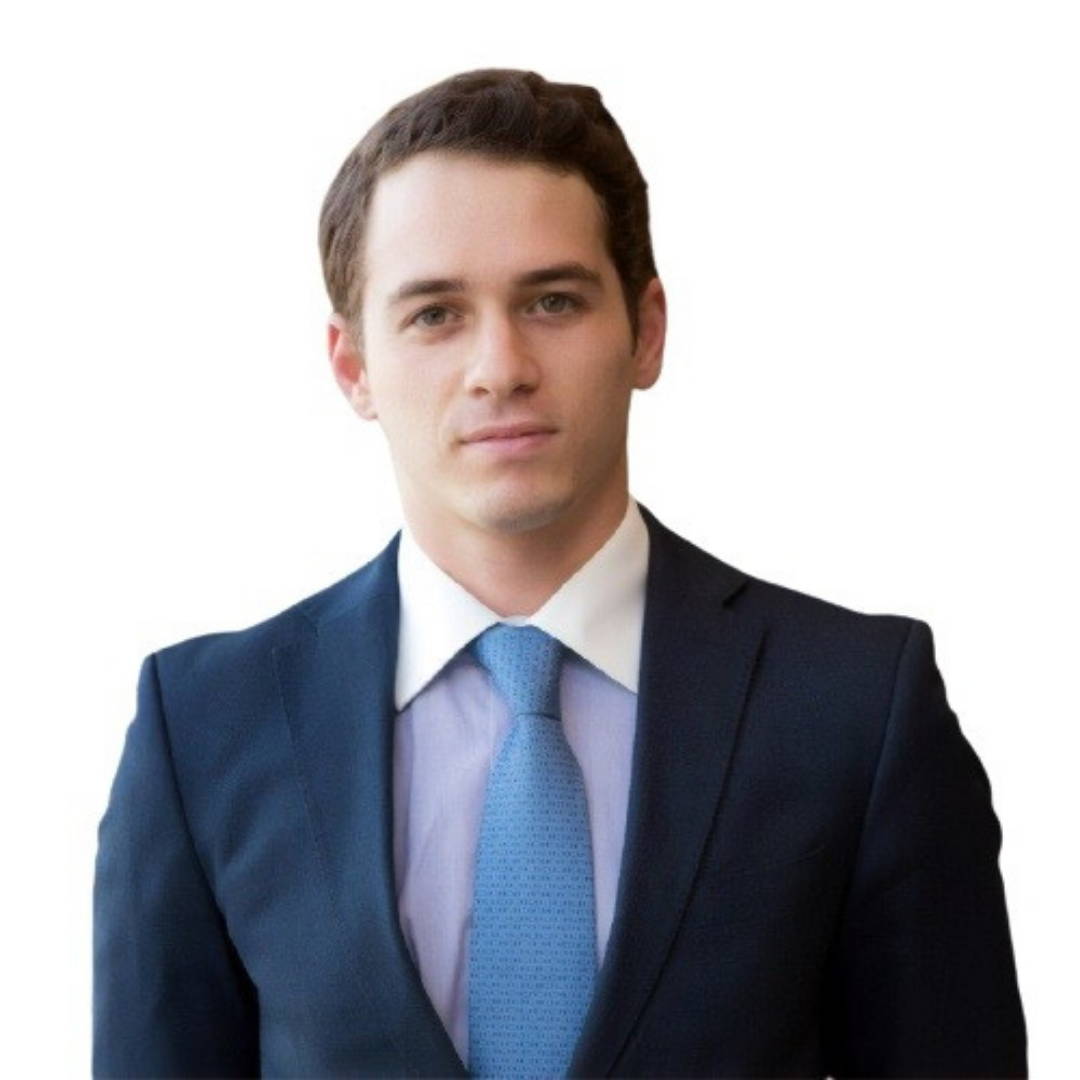 CoinMENA is the safest and easiest way for retail and institutional clients to buy and sell digital assets in the Middle East and North Africa.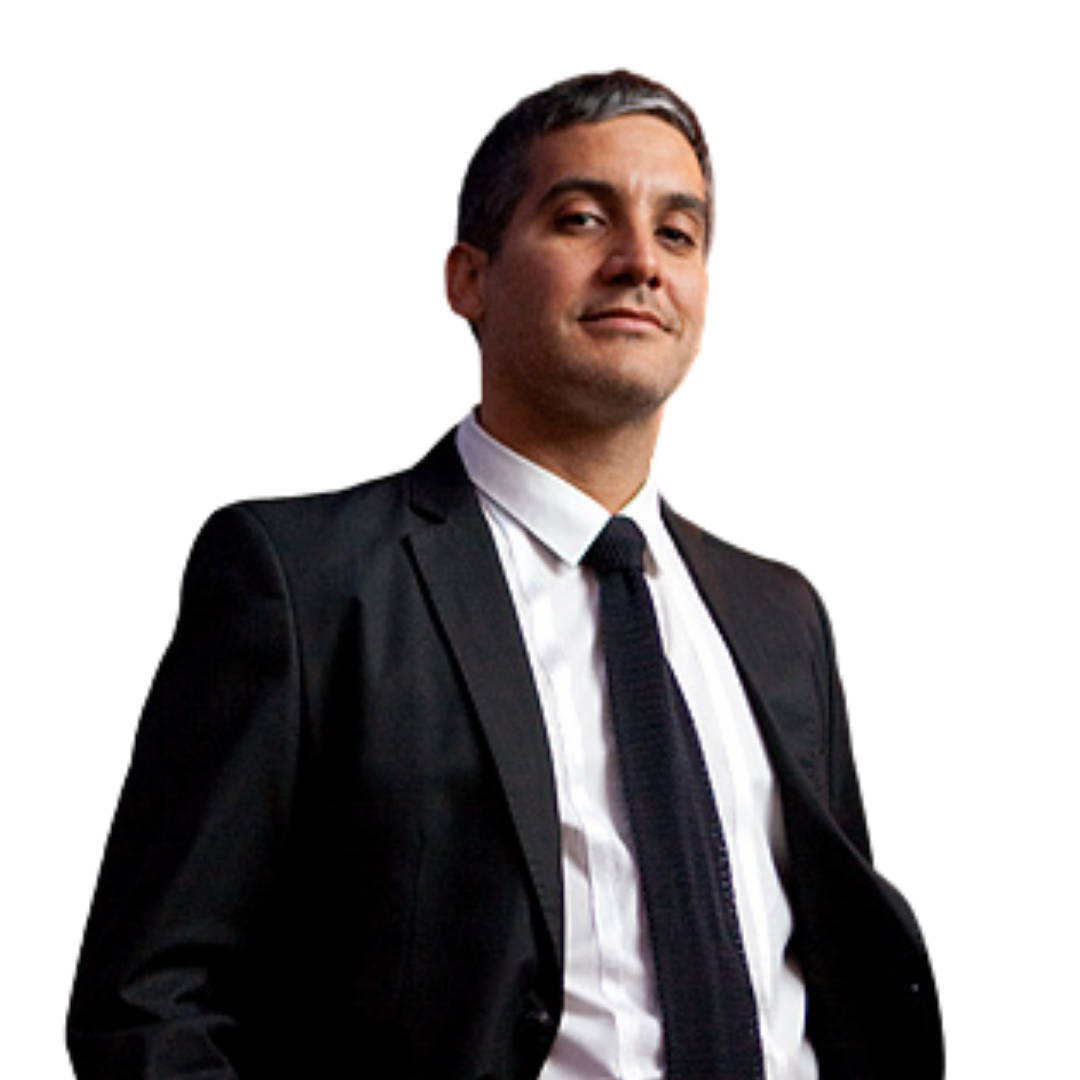 Founding member of the Dubai Blockchain Council (since 2015).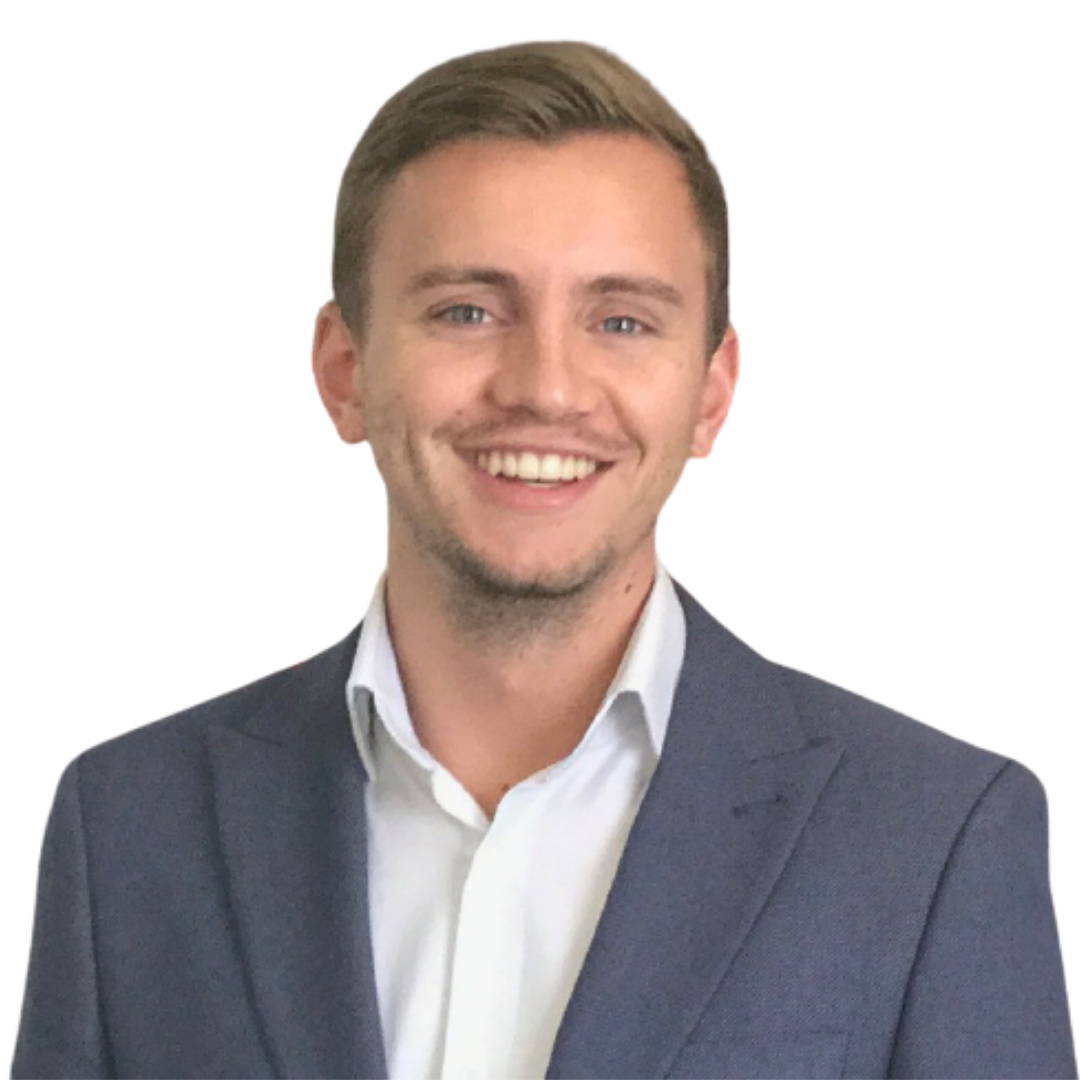 Decentralizers Productions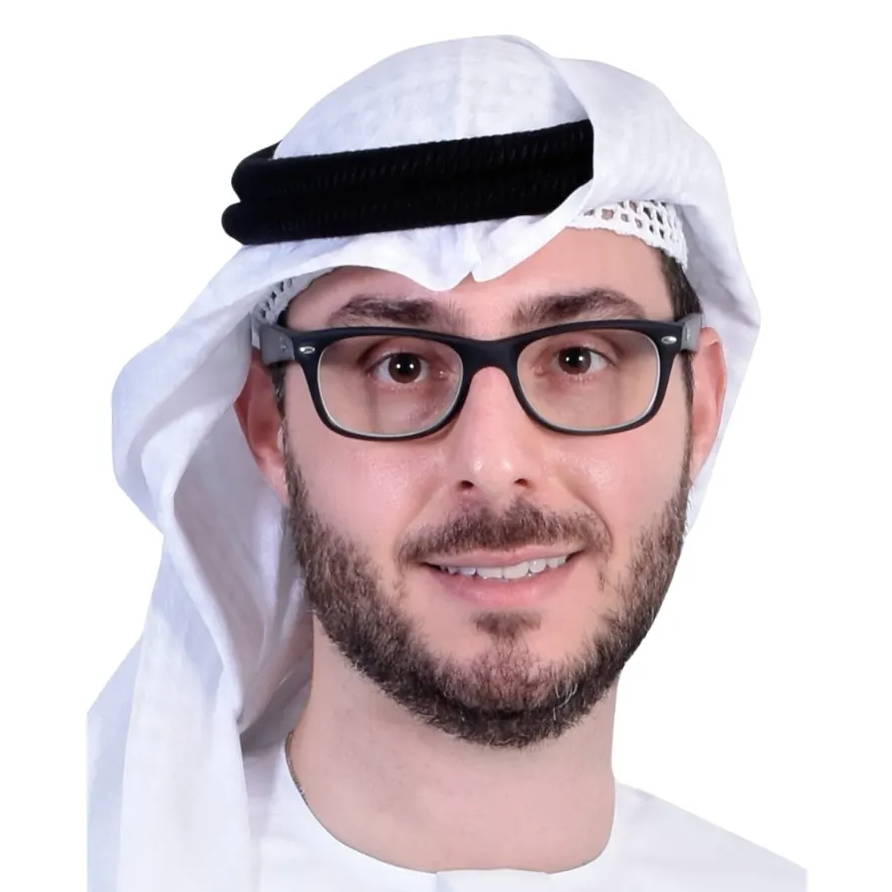 Co-Founder & CEO MidChains.com
Basil Al Askari is the Cofounder and CEO of MidChains a regulated virtual asset trading based in Abu Dhabi, UAE focused on both the retail and institutional markets. MidChains was founded after his tenures on Mubadala Capital's Private Equity team and various commercial finance teams in GE Capital based in the UAE, US, UK.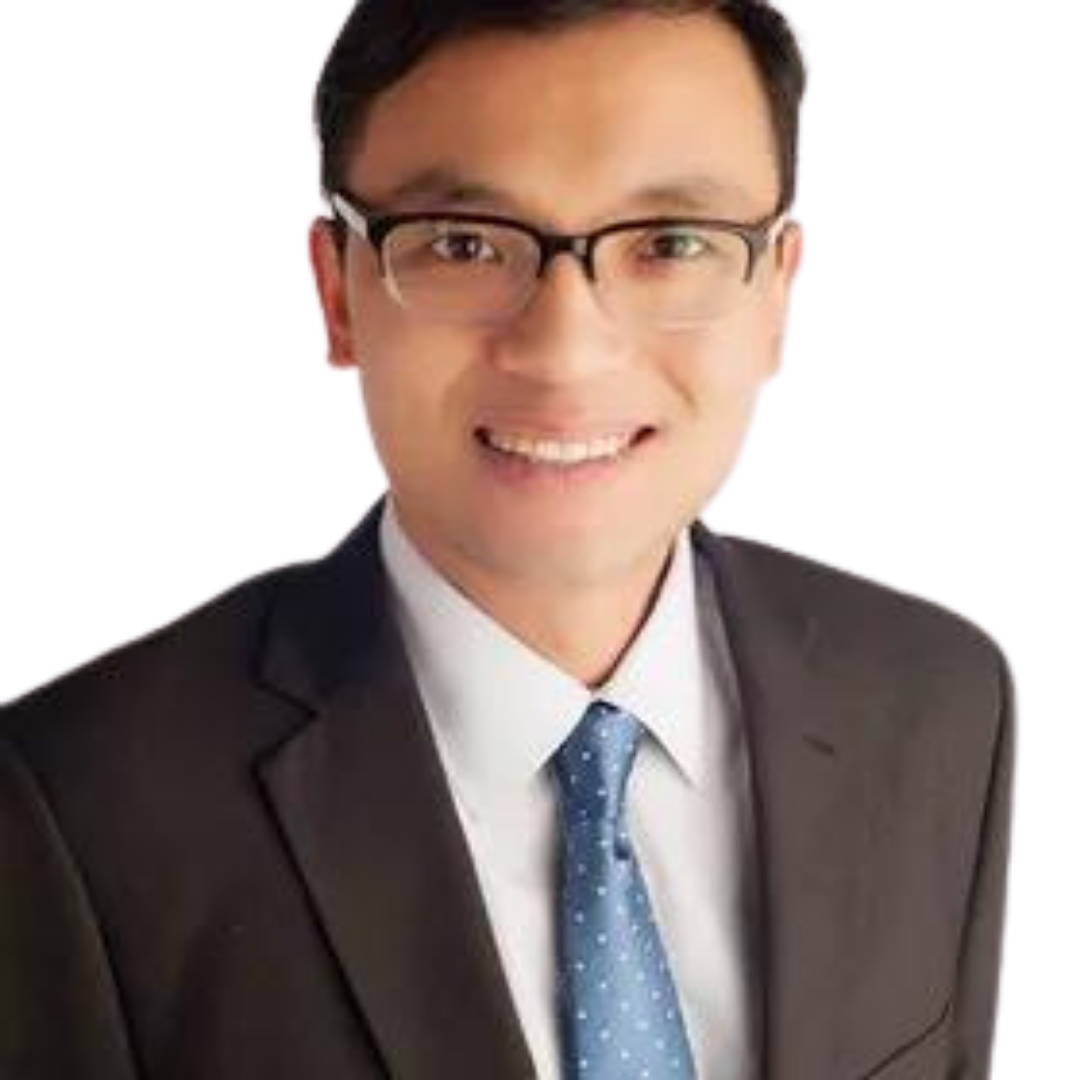 Associate Director of Economic Development Council
Simon Chu is the Associate Director of Economic Development Council under Department of Economic and Social Affair of United Nations. His is also a researcher of Columbia University Asia Pacific Association.
Mr. Chu is mainly focus on research of America and Asia-Pacific economic development trend and participate on projects to help third world countries to advance their economy.
Simon has been interviewed by CCTV America and People's Daily. He also published 3 books, The Crisis Creates Wealth, The Choice of China and The Ways to Prosperity.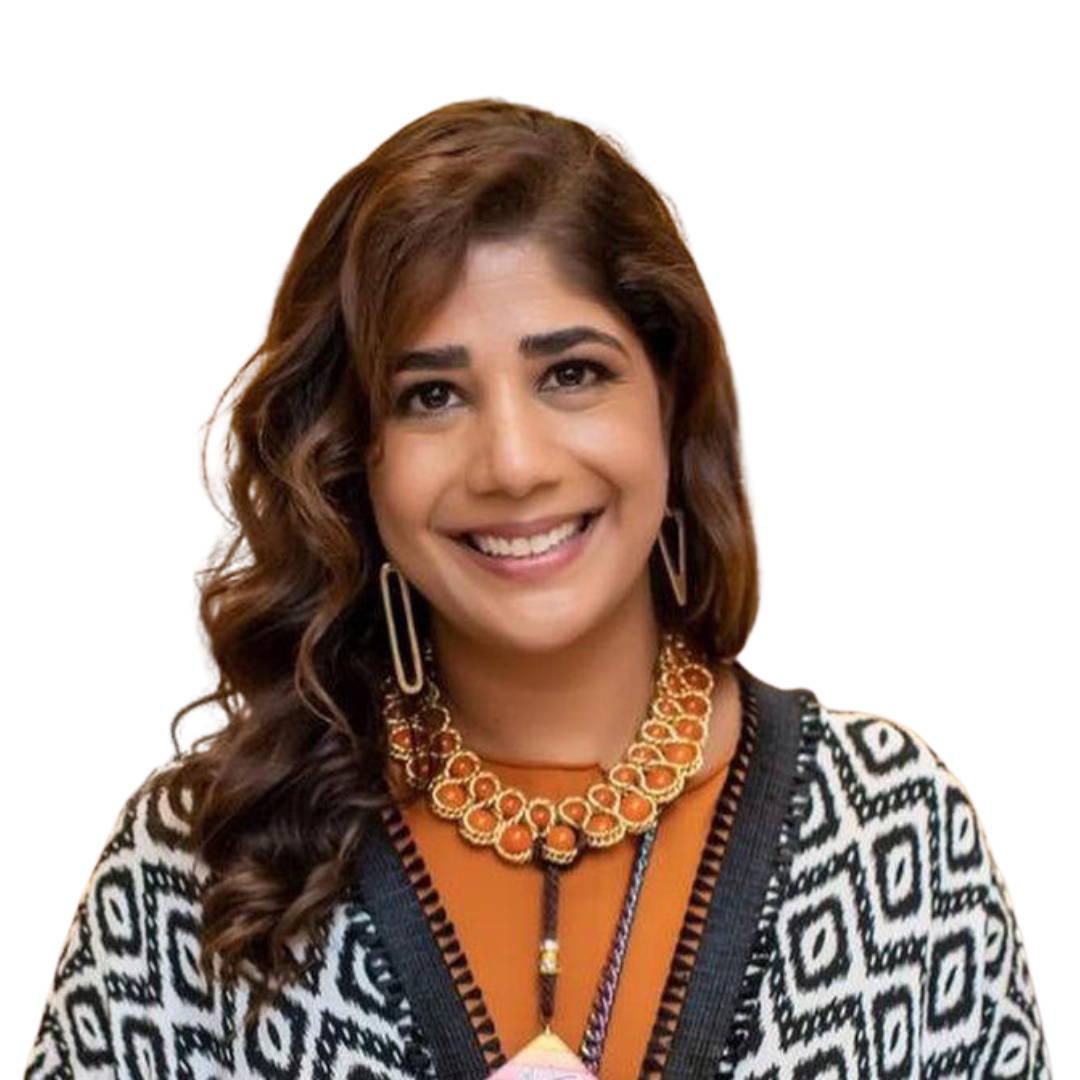 Sethi's work is unique. While she produces more traditional pieces that rely on conventional painting methods, she is best known for her digital art.
More recently, Sethi has become something of a trailblazer for NFTs. She won the Outstanding Artist Award at World Art Dubai April 2019.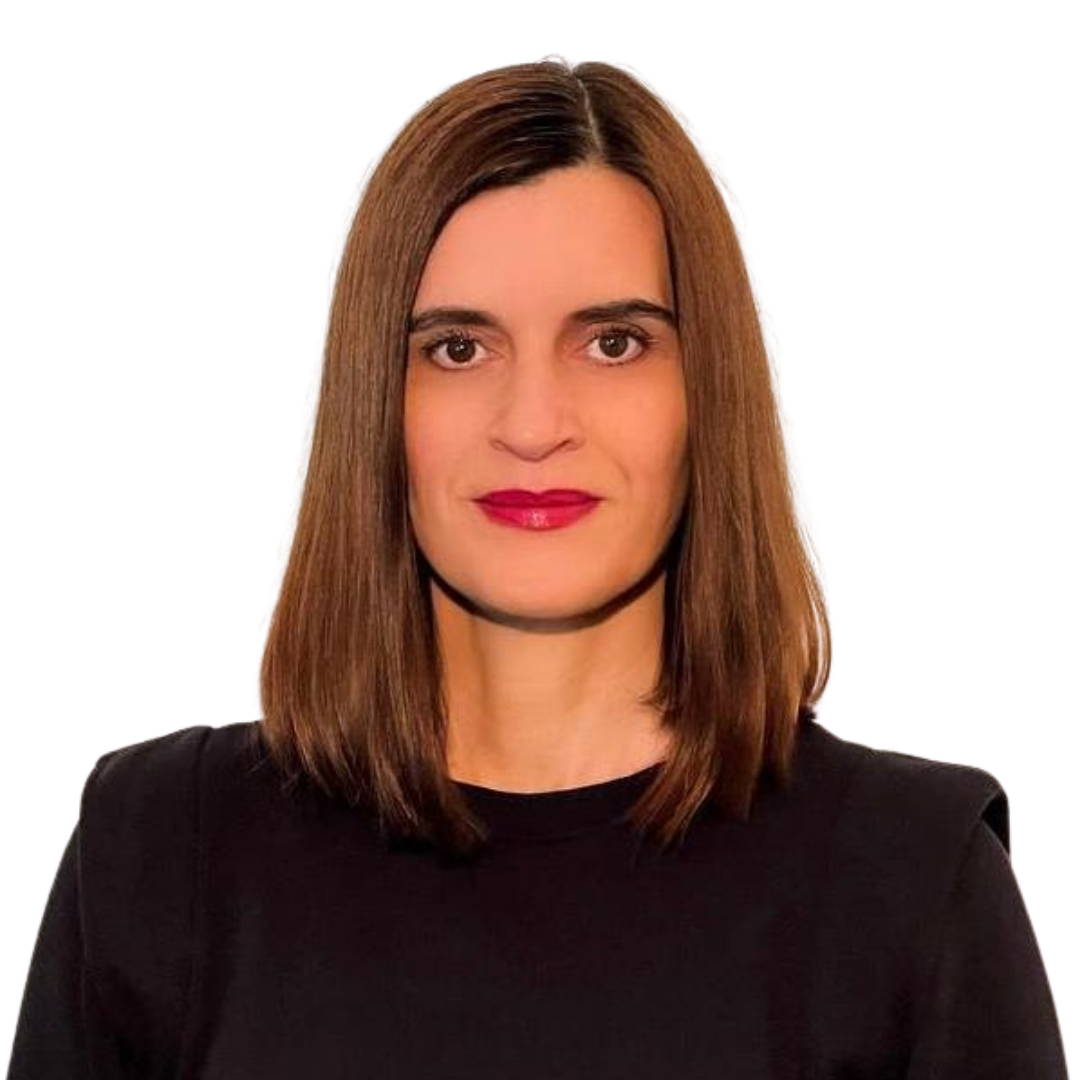 CEO YEAY / womprotocol.io
Melanie Mohr is a Berlin-based entrepreneur with 20 years' experience in media, marketing and mobile applications. In 2016 she founded YEAY - the leading community for Generation Z to share honest recommendation videos with one another about the lifestyle products they love. In 2018 she became the founder and CEO of the WOM Protocol, the blockchain company helping brands tap into peer-to-peer recommendations, and digital publishers monetize their platforms in a user-friendly way through word-of-mouth content. Melanie is a four-time founder and a strong female presence in the tech and blockchain scenes. She is a member and Global Chapter Chair of the prestigious H2 network as well as a Chapter Lead of the Disruption Disciples. Melanie is a frequent speaker at tech, blockchain and marketing events around the world.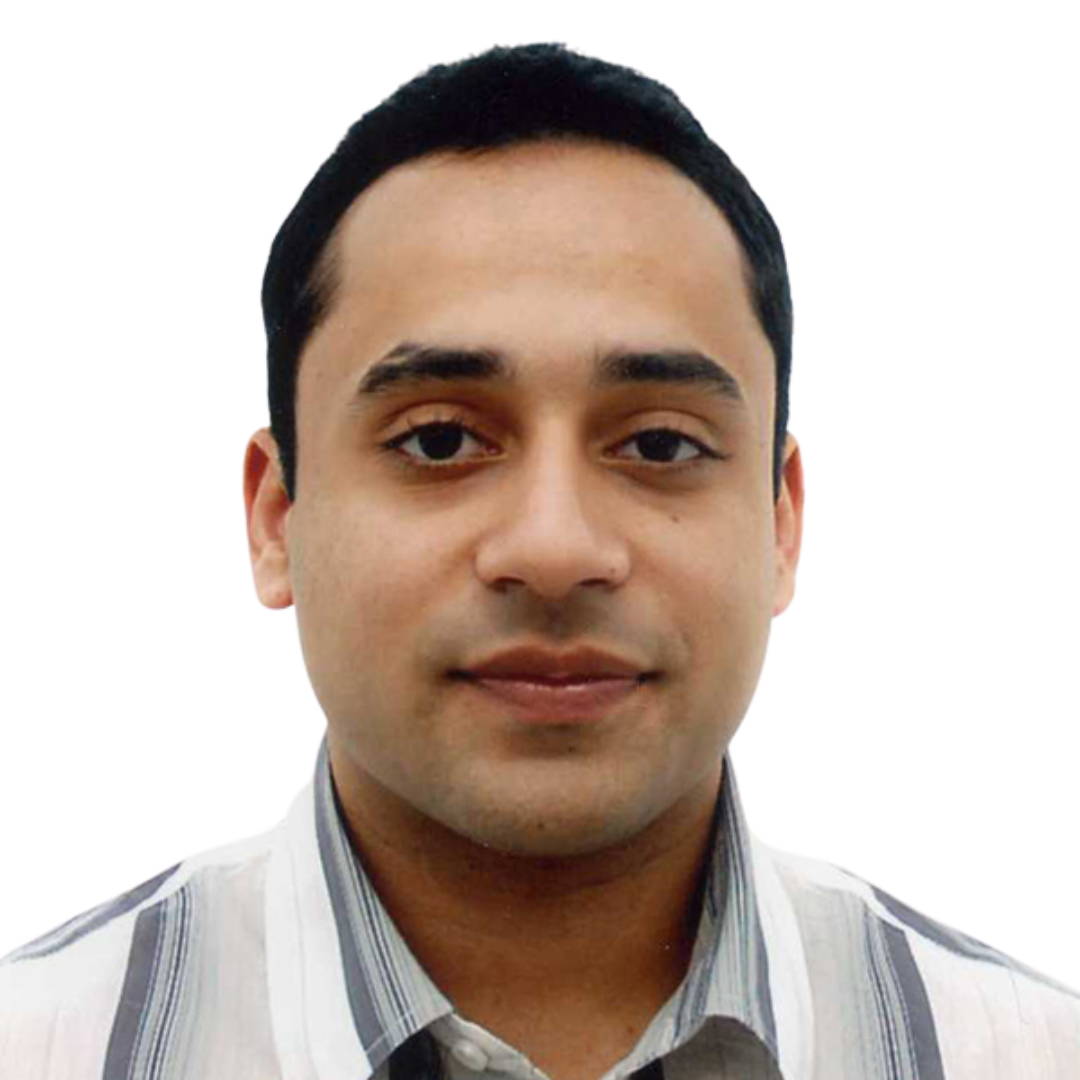 Salman was labelled 'one of the leading lights of the UAE Comedy scene' by Ahlan Magazine and placed on the Ahlan Hot 100 list.
He first rose to fame as one of the earliest stand-up comics in Dubai and his online comedy videos.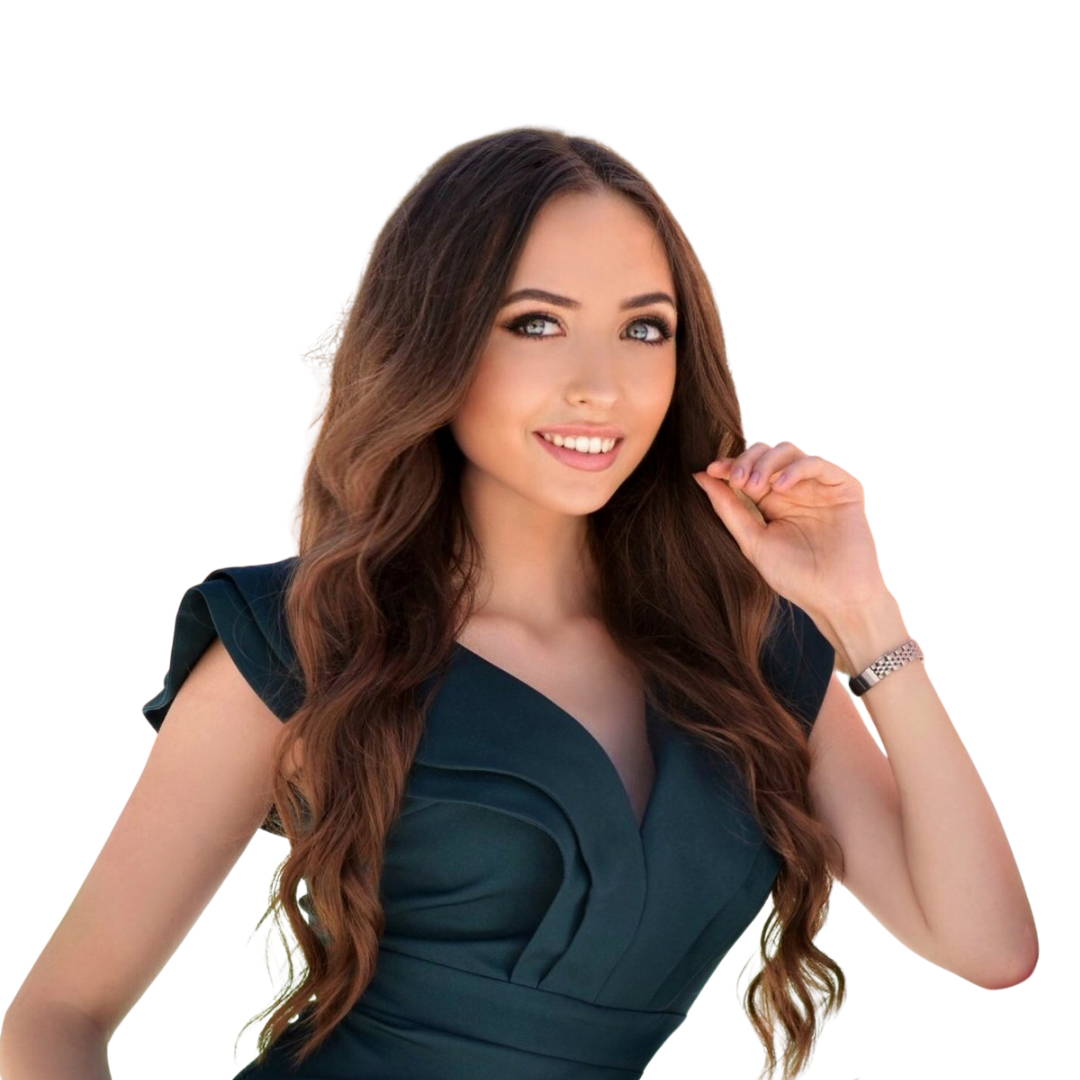 Anna Tutova is CEO of Coinstelegram, a crypto-consulting agency.
Anna holds a degree of Master of international law. She is an expert in public relations and business development.
Furthermore, Anna is Business development manager at IOT startup AllianceAPI.
Additionally Anna is Experts Council member at G.World, the first Arabic platform that focuses on alternative investments analysis in the MENA region for HNWI/UHNWI.