Click here to Register for the Helicon Studio
/!\ Limited Seats /!\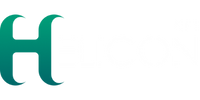 "WE BUILT THE UNIVERSE SO YOU COULD MEET THE STARS"
Book your seat for the Helicon Studio now!  
Don't miss your chance to be part of our live audience!
Experience the filming of our studio entertainment and witness first hand, how industry experts, hosts, guests and performers work their Crypto magic. See how extended reality puts guests anywhere imaginable.
Join us for three days of imformative brilliancy, exciting entretainment and most importan fun!
P.S. There may be a surprise or two!
"A PERSON OR PERSONIFIED FORCE WHO IS THE SOURCE OF INSPIRATION FOR A CREATIVE ARTIST"